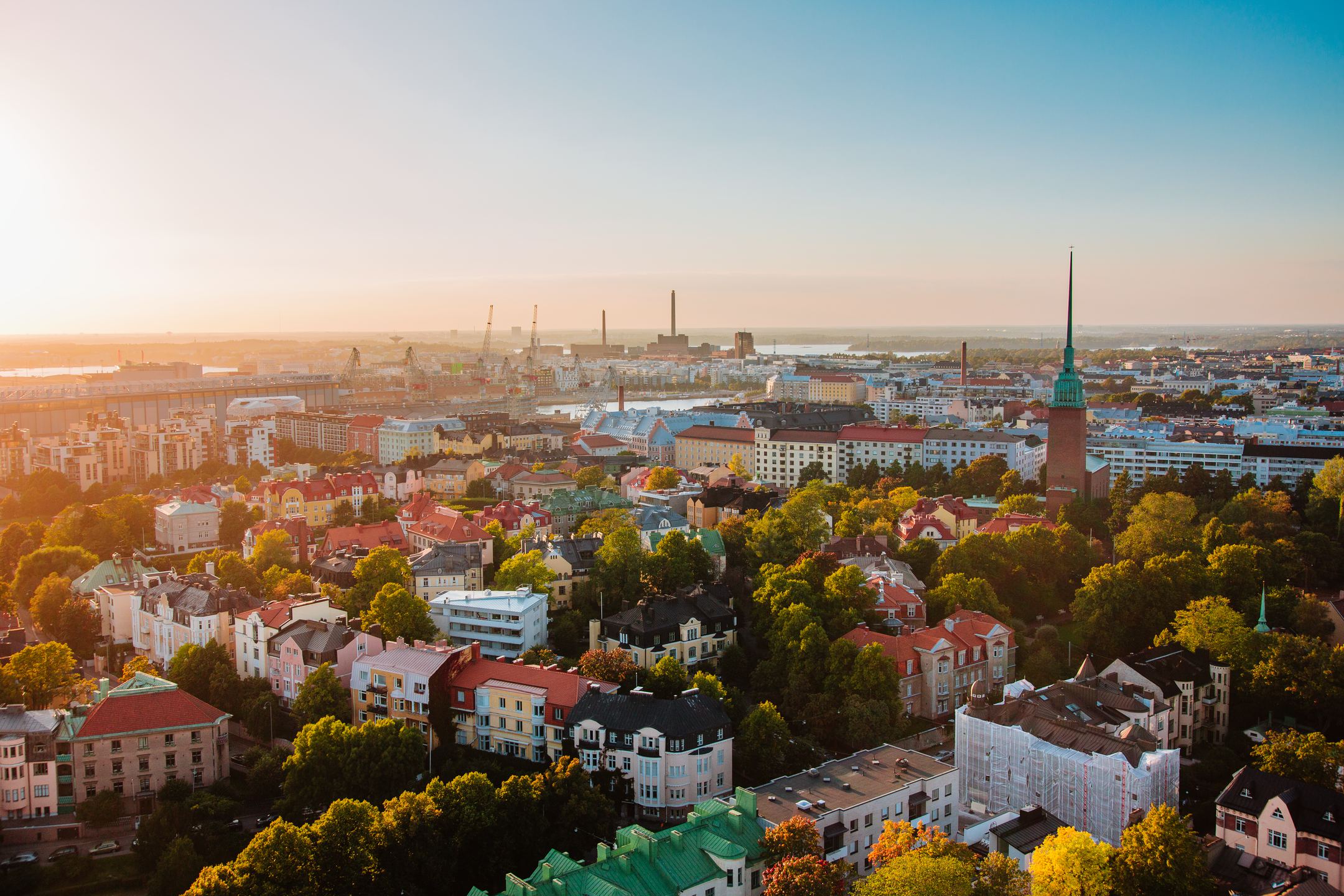 Business Finland's media tours and contacts for the international media.
We promote Finnish knowhow
Business Finlands' international media services work as an interface between the media and Finnish industry and business. We invite journalists from all over the world to experience pioneering Finnish innovations and hear the latest news from our key industries.
Due to the current situation of COVID-19, we have temporarily discontinued our physical international media tours. We will however organize a LIVE STREAM for international journalists by the theme Remote digital health care and technology from Finland on Tuesday September 1st 2020. See more below and register! See you there!
Time and time again, Finland scores at or near the top of international rankings of competitiveness; of environment for business growth; and of quality of life. Strong tech expertise, a high education level, a large contingent of creatives, and a burgeoning startup scene contribute to an attitude of innovation. Finland is at the forefront of digitalization, health solutions and smart and clean technologies.
Business Finland offers international media the opportunity to come to Finland and experience the Finnish knowhow first-hand as a part of our media tours. During our media tours, you get to hear how Finland is tackling the global issues of today and meet some of the most interesting players in the field.
Every tour has its own theme focusing on burning topics such as circular economy and sustainability or digital solutions for healthcare. The themes are focused on the key industries of Finland today:
ICT & Digitalization
Health & Wellbeing
Food & Beverage
Bio & Circular Economy
Energy
Fashion & Lifestyle
Cleantech
Maritime & Offshore
Business events
We have a long tradition of organizing media tours that goes back to 1960, when the independent media service unit Finnfacts was launched. Since 2016 Finnfacts has been a part of Business Finland, continuing the work of helping introduce international journalists to Finnish expertise and knowhow.
If you are interested to know more do not hesitate to contact us directly or fill in the contact form. On this page, you will also find updated information about upcoming tours as well as insights into our programs and results of previous tours.
If you are interested in joining media tours related to travelling, please contact our colleagues at Visit Finland.
Contact us
International media tours
Tsui-Shan Tu
tsui-shan.tu (at) businessfinland.fi
+358 40 193 6887
International media tours
Katja Uusi-Hakala
katja-uusi-hakala (at) businessfinland.fi
+358 40 162 7663
International Marketing, Sports Cluster
Lotta Hanski
lotta.hanski (at) businessfinland.fi
+358 44 976 9852
Marketing Communications Manager
International Marketing, Invest in Finland, Talent Boost
Maarit Klein
maarit.klein (at) businessfinland.fi
+358 40 775 2305
Marketing Communications Manager
International Marketing, Health & Wellbeing
Siru Nori
siru.nori (at) businessfinland.fi
+358 40 550 3087
Marketing Communications Manager
International Marketing, Digitalization
Laura Kinnunen
laura.kinnunen (at) businessfinland.fi
+358 50 476 7737
Marketing Communications Manager
International Marketing, Bio & Circular, Cleantech
Nita Pilkama
nita.pilkama (at) businessfinland.fi
+358 40 84 111 66
Marketing Communications Manager
International Marketing, Consumer & Food
Genevieve Tong
genevieve.tong (at) businessfinland.fi
+358 40 831 4847
Marketing Communications Manager
Useful links about Finland
For more information about travelling in Finland and Finland in general, please check:
For more information about Finnish industries, please check: