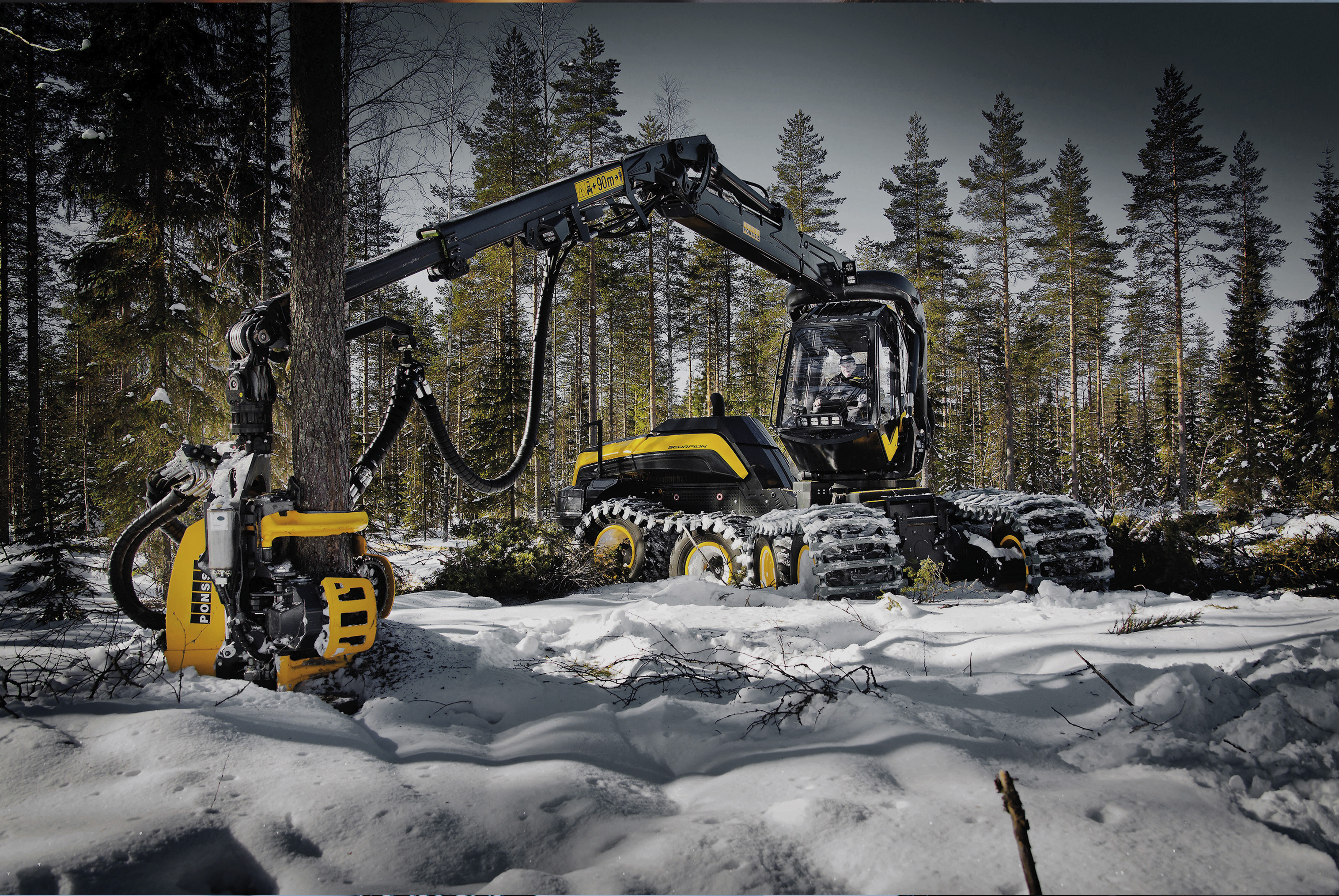 With 60% growth potential for sustainable harvesting, Finland has great possibilities for additional production.
Finland offers forest based world class expertise
Finland is the most forested country in Europe. Forests account for as much as three quarters of Finland's surface. And their volume is growing, thanks to our ecologically, socially, and economically sustainable forestry. As the growth potential for sustainable harvesting is currently 60%, there are plenty of possibilities for additional production.
Forests are the soul of Finns and also their bread and butter. Ordinary Finns own a huge portion of Finnish forests. Family forest ownership is a success story, and it has great significance for the national economy. Finland has long traditions in sustainable forestry and almost all Finnish forests are certified. Finnish forest management relies exclusively on tree species native to Finland. The most common and economically important trees are spruce, pine, and birch.
SLOWLY GROWN WOOD FOR MANY APPLICATIONS

The Nordic environment has given Finnish wood some special features. Finland belongs to the cold climatic belt in which sub-zero winters alternate with warm summers. The summer season lasts only 100 days, during which the trees grow. The short growing season means slow growth, which provides the best possible straight-grained timber: branches are few, and those that exist are small.

Finnish softwood is a versatile, recyclable, and low-carbon material for various applications. It is very popular all over the world, especially in visible end-use applications. In addition to sawn timber, Finnish sawmills have also extensive know-how in engineered wood products, such as cross-laminated timber and glued laminated timber. The world's largest log house manufacturers come from Finland and we have a strong ecosystem in industrial wood building, from certified forests to prefabricated elements.
CUTTING-EDGE FOREST AND SAWMILL MACHINERY

Finnish forest and sawmill machinery are recognized internationally for their high-quality and certified solutions. As Finland's weather conditions are exceptionally harsh, we build our machines tough and easy to maintain. They are also smart, eco-friendly, and connected thanks to the latest digital technology, such as IoT.
REFINING BIOMASSES AND STRONG INDUSTRIAL FRAMEWORK

Finland is in an outstanding position to develop forest-based products. It has always been necessary for Finnish people to live by the terms of nature and to adapt their technologies to nature's scarcity and ability to renew itself. Over the decades, we have accumulated considerable expertise in refining biomasses and a strong industrial framework.
The forest industry actively searches for new products based on wood material: plastics, composites, liquid fuels, nanocelluloses and lignin, medicines, and textile fibres can already be produced from wood. Wood-based bioenergy can substitute fossil fuel energy. The forestry industry produces most of their energy from wood residues coming from the processes.
WANT TO INVEST IN FINLAND?
If you are interested in investment opportunities in Finland