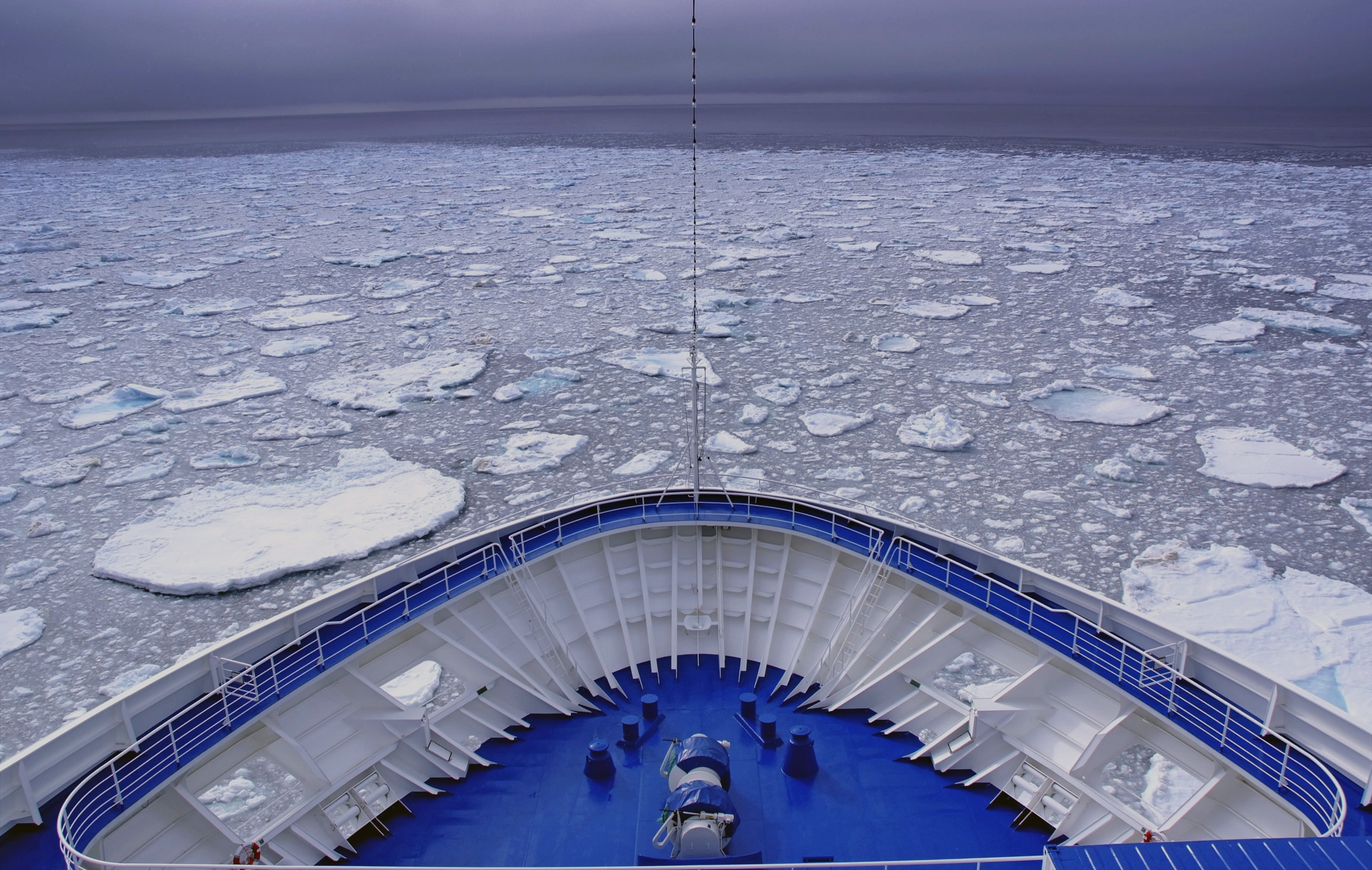 The future at sea is intelligent.
Smart and environmentally friendly maritime solutions
Finland has a long history and thorough understanding of delivering smart and environmentally friendly high-tech maritime solutions.
The largest shipbuilding subcontractor network in the world, with over 1.000 suppliers, supports Finland's strong footing in the maritime sector.
Our internationally known maritime network's expertise ranges from the likes of icebreakers and ice going vessels, to cruise ships and offshore solutions as well as port technology.
MARITIME DIGITALIZATION
Finland is riding the wave of digitalization in the field of maritime. Finnish companies are changing the maritime industry with their digital skills.
They offer a wide variety of solutions that are optimal for advancing the digital transformation. Our solutions and services for the likes of the Industrial Internet and connectivity help maritime companies around the world to not only increase efficiency and optimize processes but also create new value and business models. Whether it is data acquisition, analytics, 3D technologies, wireless communications, or applications, we have the solution.
SMART SHIPS
The future at sea is intelligent. Finland is at the helm of creating smart ships, intelligent solutions and sustainable maritime operations for the future. Our vision by 2025 is to make every ship smart. By applying digital technology, we have vast opportunities to raise the level of safety in maritime operations, journey into remote and arctic territories, and support sustainable transport at sea.
Finland is a global forerunner in developing digital solutions with world-leading capabilities in artificial intelligence, sensoring and wireless technology.
The companies in the Finnish Marine Industries Cluster have the experience, expertise and proven track records to bring about lasting change for smarter, safer and more sustainable maritime operations.
Download smart ship brochure here (pdf)
AUTONOMOUS SHIPS
In terms of maritime digitalization, Finland also has the world's first autonomous maritime ecosystem One Sea. The world-renowned ecosystem portrays incisively our status as the global forerunners in autonomous and remote ships, which will play a key role in the future of the maritime industry.
Ultimately, the transformation towards autonomous ships will fundamentally increase the overall efficiency and safety of maritime transport. This is well known by some of the leading global maritime companies that have decided to locate their autonomous maritime R&D activities in Finland.
Read more about autonomous maritime future from the brochure below (pdf):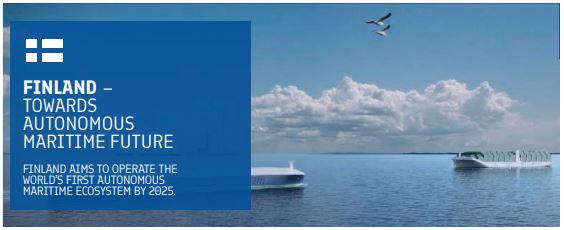 Watch the video: World Ideas in Maritime
ICEBREAKERS AND ICE-GOING VESSELS
Finland is a global leader in icebreaker design, polar shipbuilding, ice technology, and fleet operation. We are the only nation in the world that offers ice-proven products and services created through an exquisite and cost-effective value chain. Our unique value chain covers R&D, education, ship design, engineering, building, operation, project management, and life cycle support services.
Consequently, Finnish companies have designed almost 80% of the world's icebreakers. Meanwhile, about 60% of them have been built by Finnish shipyards.
Finland sets the benchmark for effective, environmentally friendly, and safe icebreaking. Our companies and technologies play a crucial role in setting international polar maritime rules, regulations, and standards.
Finnish companies have perfected their project execution models. For example, the multipurpose icebreaker Botnica was delivered and ready for service just 13 months after the shipbuilding contract was signed. Moreover, we can conduct full-scale ice trials in the Nordic waters, so there is no need to travel around the globe in search of sea ice. These unique benefits save time, without compromising quality.
The Finnish polar maritime network has consistently led to the creation and implementation of new icebreaking technologies. Our innovations in propulsion, electric power systems, and winterization, as well as double-acting technology, help maintain cost-effective marine operations around the globe by improving vessel performance, energy efficiency, and safety.
Information on Finnish icebreaking solutions (pdf):
Download icebreaker brochure here
Download icebreaker brochure (USA) here
CRUISE SHIPS
Most of the largest luxury cruise ships in the world are built or designed in Finland. At the heart of Finland's expertise are the most energy-efficient cruise vessels and the greenest and quietest ferries in the world.
For reference, one of the biggest cruise ship in the world, Oasis of the Seas, was built in the Turku shipyard, underlining our state-of-the-art knowledge in designing and building luxury cruise ships. Furthermore, the comprehensive subcontractor network guarantees that we deliver our cruise ships on schedule and on budget.
We combine our long tradition in shipbuilding seamlessly with latest technologies. Taking full advantage of Big Data, the Internet of Things, digital and environmental solutions, as well as propulsion innovations and LNG technologies, highlights our leading position with cruise ships.
POLAR CRUISE SHIPS
Globally, there is an increasing demand for polar cruise ships. Finnish maritime technology and solutions are exceptionally well suited for satisfying the demand.
The Finnish maritime industry has remarkable Arctic know-how, which is the backbone of our companies' market leader status with polar cruise ships. Our deep understanding of winterization is crucial in the design and construction of ships for demanding polar conditions. Already for decades, Finnish solutions have enabled cruise operators to push both technological and geographical boundaries in the Arctic and Antarctic waters.
OFFSHORE
Finnish companies are forerunners in innovative offshore solutions. We effortlessly combine our world-famous features, including advanced project management, high quality, and environmental sustainability.
Top notch oil spill response solutions, premium-level platform supply vessels, accommodation spaces for oil rigs, and high-level expertise in propulsion systems, are just some examples of Finland's offshore skills. We have also an outstanding offering of propulsion systems for advanced solutions in offshore platforms and vessels.
On top of everything, the majority of spar platforms in the world are developed in Finland.
HARBORS
Harbors are one the Finnish maritime industry's core strengths. As all ports in Finland freeze during the coldest months of the year, we have exceptional know-how in operating in extreme environments.
Finnish companies have a longstanding expertise in the likes of harbor construction, infrastructure building, logistics design, harbor automatics, operation support, and harbor loading solutions. Additionally, the global maintenance network provided by local subcontractors supports our clients worldwide.
Our companies operating in the domain of harbor loading solutions are especially capable of crane handling. In recent years, digital solutions have become a rising area of expertise for Finnish companies in the harbor industry, creating an altogether new competitive advantage for us. Among others, Finnish companies master container tracking systems, unmanned operation, and remote monitoring.
WANT TO INVEST IN FINLAND?
How to set up a business in Finland? Invest in Finland is here to help you. Learn how we can help you grow in the most competitive country in EU. Here you can find more reasons why to invest in Finland.