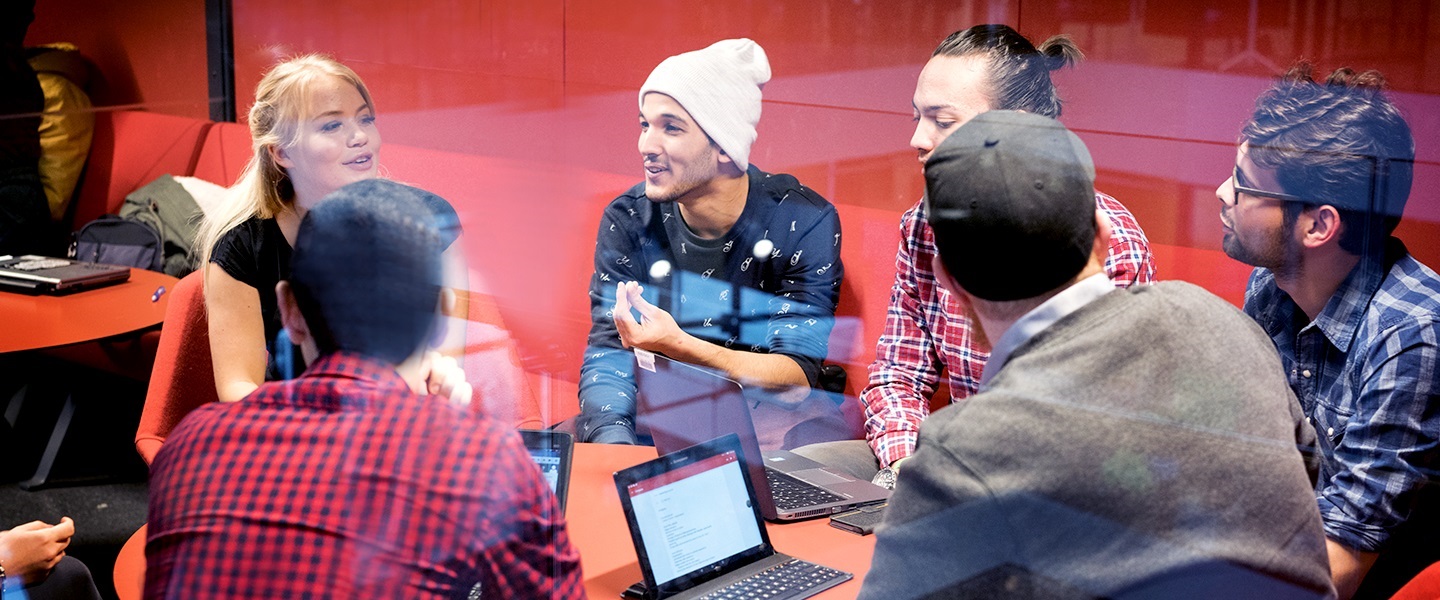 Finnish startup scene
With a vibrant startup scene and a Silicon Valley inspired business culture, Finland is an ideal R&D hotspot and a testing ground.
Innovation thrives in Finland and strong innovation skills generate business results. New businesses are continuously emerging in the gaming, electronics, software, clean & biotech and health industries. Finnish innovation environment is one of the best in the world according to international benchmarks.
THE BEST
IN THE WORLD IN INNOVATION
The Consumer Technology Association (CTA)™ 2018: CTA 2018
Finnish society is highly supportiveof entrepreneurship, with a flourishing Silicon Valley-inspired business culture. Wired listed Finland as one of the best countries in the world for startups and the annual Slush startup event in Helsinki is among the largest in the world. (Slush photo)
A strong commitment to innovation and R&D by both the private and public sectors has played a crucial role in Finland's development into one of the leading knowledge-based economies in the world. The R&D expenditure has consistently been around 3 % of GDP since the turn of the millennium. Currently Finland's R&D expenditure, as a percentage of GDP, is among the highest in Europe.
About 3 % of all employed people in the country are working in research and development functions in Finland, this being of the highest percentages in the world. The number of people with doctorate degrees has nearly doubled in the last ten years.
Finland is a global leader in innovation talent

Consumers give also their strong support for R&D process. Finnish consumers are early adopters of emerging technologies, which makes Finland an ideal test bed for new solutions, ideas and technologies.
In addition, the R&D framework builds a strong emphasis of IPR protection. It is noteworthy that in a joint R&D project, the IPR is the property of a company, not a research institution or a university in Finland. These factors encourage companies to develop and test their new digital services in Finland.
Active co-operation between companies and researchers, a booming startup scene and strong national innovation funding create a fruitful environment for new innovations. The key expert and funding organizations are Business Finland, the Academy of Finland and Sitra, the Finnish Innovation Fund. Finland also has the largest multi-technological applied organization in Northern Europe: the VTT Technical Research Centre of Finland. It is a successful non-profit research organization using 4 million hours of brainpower a year to develop new technological solutions.
At the regional level, technology policy is implemented by the ELY Centres (Centres for Economic Development, Transport and the Environment). Finland also has several science parks, business incubators and technology centres. The knowledge transfer between business and universities is one of the key features of Finland's economy and innovation policy.