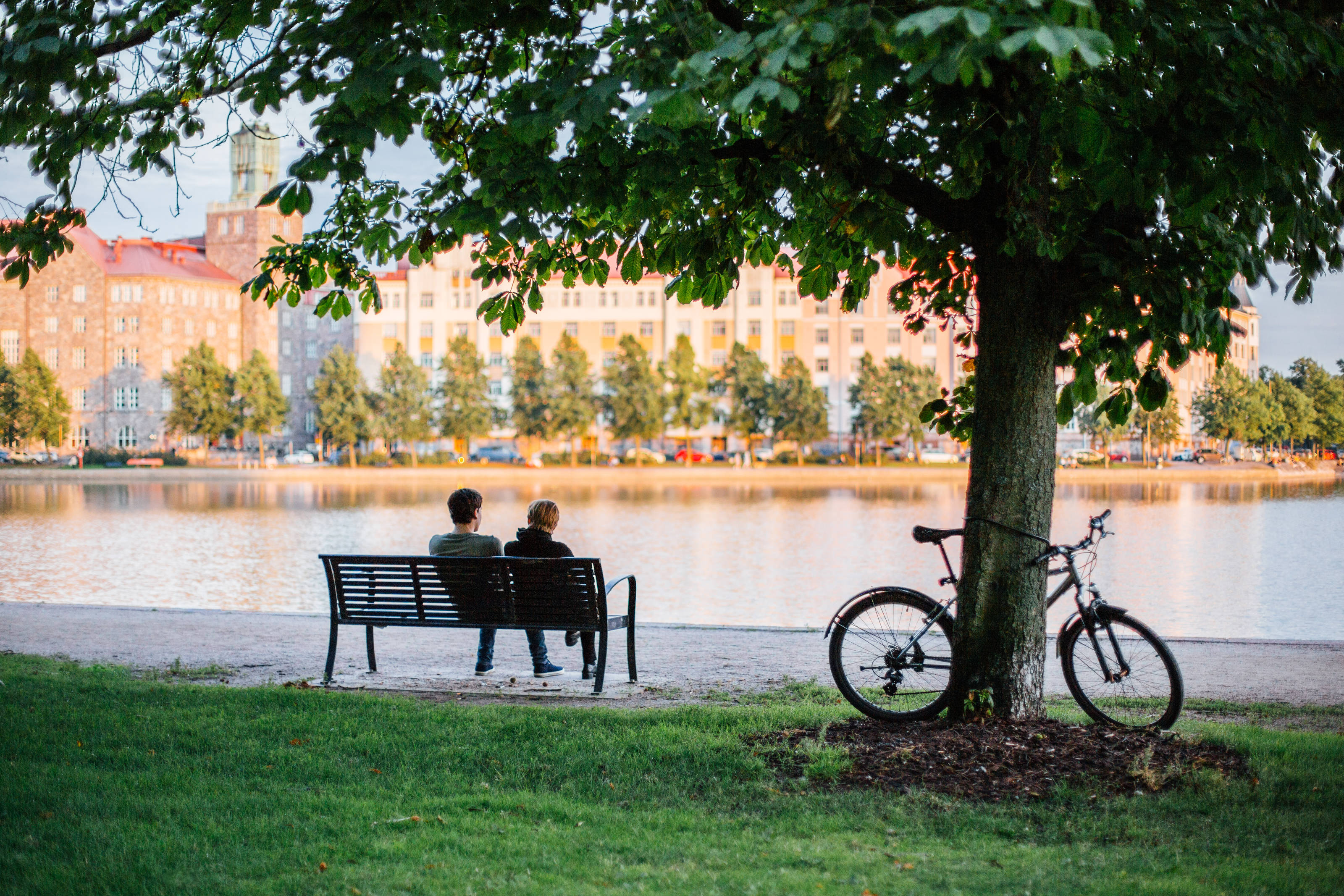 Information about living in Finland
This section introduces you to living options and guides you through the official phases of moving to Finland.
Deciding where to live in Finland
Here are the cities where you will currently discover the most vibrant startup ecosystem in Finland.
Info Finland
Info Finland online service provides you with information on Finnish cities and relevant facts to back up your decision.
Business hubs in Finland
A proximity to business hubs might make your decision about where to live a little easier. Get to know the hubs of Finland's biggest cities.
Helsinki Business Hub
Espoo Innovation Garden
Turku Business Region
Business Tampere
Business Oulu
Finding accommodation
After you have decided on where to locate, the next thing to do is to find accommodation. You can find furnished apartments for rent through real estate agencies. The amount of rent depends a lot on the location of your apartment. Also note that prices tend to be higher in downtown areas.
Another option is to look for apartment hotels to stay at for temporary accommodation needs. Keep also in mind that if you are moving to Finland from outside of EU, you will need to declare your removal goods, such as your pets or vehicles, to the custom authorities in Finland.
Opening a personal bank account
One of the first things you should take care of when moving to Finland is to open your personal bank account. This however requires that you have a Finnish personal identity code and that you have registered your place of residence in the population register of Finland.
Your personal bank account services also include an online banking ID. It is your electronic identification in all official online services where identification is required.
Finnish banks to consider
Getting telephone and internet connection and electricity contract
Making a contract with a teleoperator is easy either via an operator website or call center, or simply by walking into a teleoperator shop. Check out the special product packages that operators offer for entrepreneurs especially.
We recommend that you make an electricity contract for your apartment before moving in. It takes a couple of days to get the electricity on in the location. Electricity contracts are available at local service providers, as well as from countrywide companies. Remember to check out the green power options!
Finnish teleoperators
Electricity companies, eg.
Learning to get around in Finland
In the major cities of Finland, getting around by public transport is typically fast, effortless and very reliable. If you use public transportation regularly it is recommended that you get yourself a public travel card as this will reduce your travel costs considerably. In addition to public transportation, you can easily get around by taxis or city bikes, or simply by walking.
Transportation in Finland
Mobility as a Service App in Helsinki
Getting familiar with the community and social networks
Even though you might have come to Finland to start your company, Finland has many great things to offer for your personal life as well. There are multiple different options depending on your own interests to balance your work-life.
Sports, culture and activities
If you are into sports, Finland has a lot of exciting options to offer. Starting a hobby is also a great way for you to make friends outside your business context.
Another great way to spend your leisure time and to gain knowledge about the culture is to visit some of the many museums in Finland. More into music? There are also multiple concerts and festivals to visit in Finland.
Learning Finnish
While most people in Finland speak fluent English, knowing a bit of Finnish can be helpful in some situations. Learning Finnish is also a good way to meet other expatriates like yourself. Did you know that most movies and broadcasts are shown in original language with Finnish subtitles in Finland?