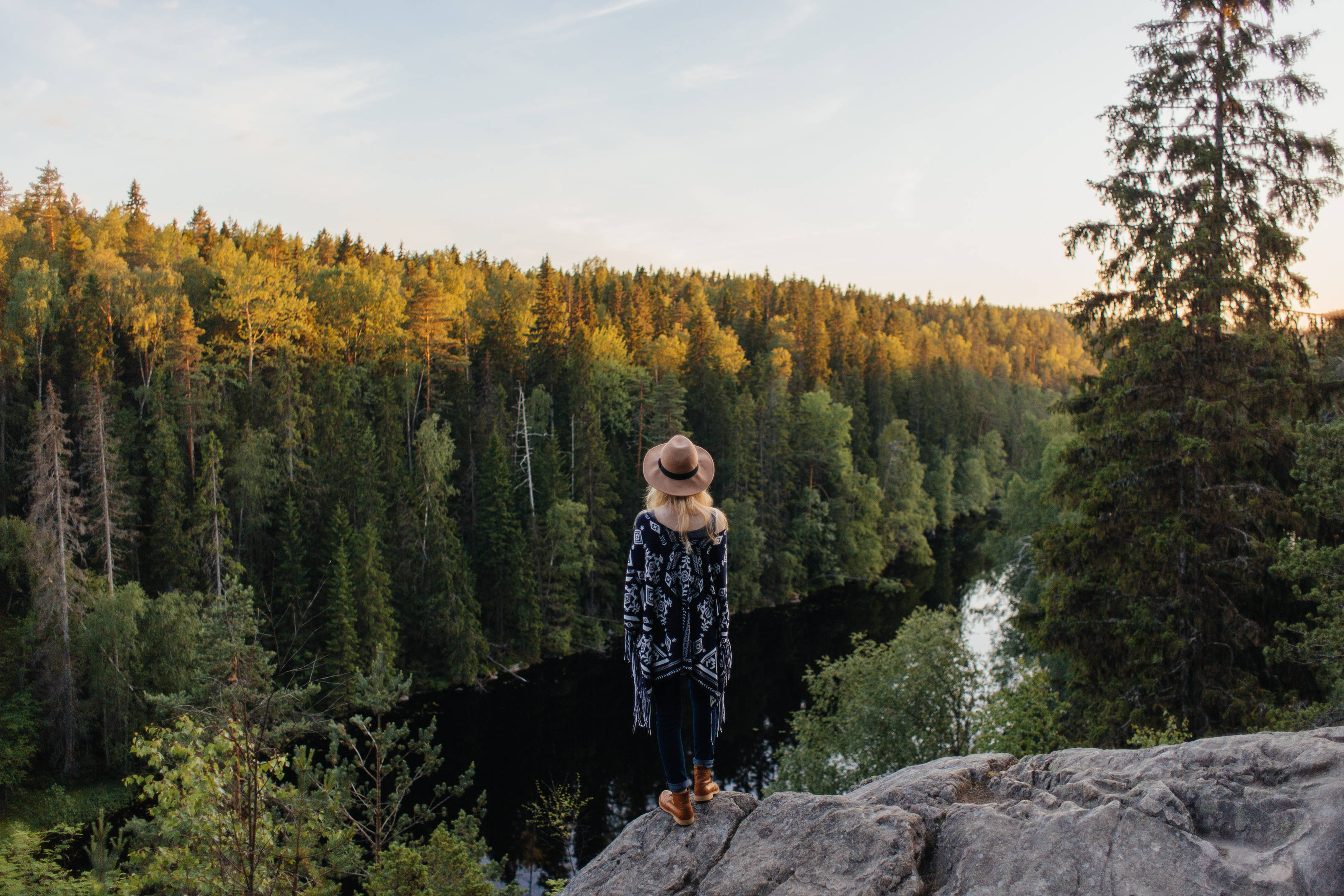 Finland is a land full of wonderful contrast: East and West, summer and winter, darkness and light, nature and urban.
Finland as travel destination
Finland is a country full of extremes with four beautiful seasons and four distinct regions that include the Helsinki capital region, Lapland, Lakeland and the Archipelago. Finland is a year-round destination where you can enjoy anything from a weekend citybreak to a longer stay in a ski resort or a cozy cottage. The things that make Finland special are closely related to nature and well-being. There is also a great, up-and-coming urban scene that beats to a drum of its own.
Finland's travel
in media

Things they said
The New York Times, Vogue, CNN Travel, Condé Nast, Independent, The Guardian - and the list goes on. Recently, Finland has been featured in top international media for being one of the hottest new travel destinations in the world. In 2017, Lonely Planet selected Finland for third place on the Best in Travel list.
"There's never been a better time to discover Finland's proudly unique culture and landscapes."
Lonely Planet, Best in Travel 2017
"Finland's pristine—and in some places, untouched—natural beauty is the perfect counterpart to its cosmopolitan capital city of Helsinki, which has something to offer every season of the year."
Vogue, A Guide to Helsinki in Honor of Finland's 100th Anniversary
"From stripping off on a ski slope to climbing a frozen waterfall - the long winter nights in Finland must just fly by."
Condé Nast Traveller, 10 Amazing Things to Do in Finland
"Finland is the happiest country in the world, according to a United Nations (UN) report."
Independent, Finland declared happiest country in the world in United Nations report
"Amos Rex Museum Is Helsinki's New Homegrown Star"
The New York Times
To contact Visit Finland's PR team, please visit our

Media page.