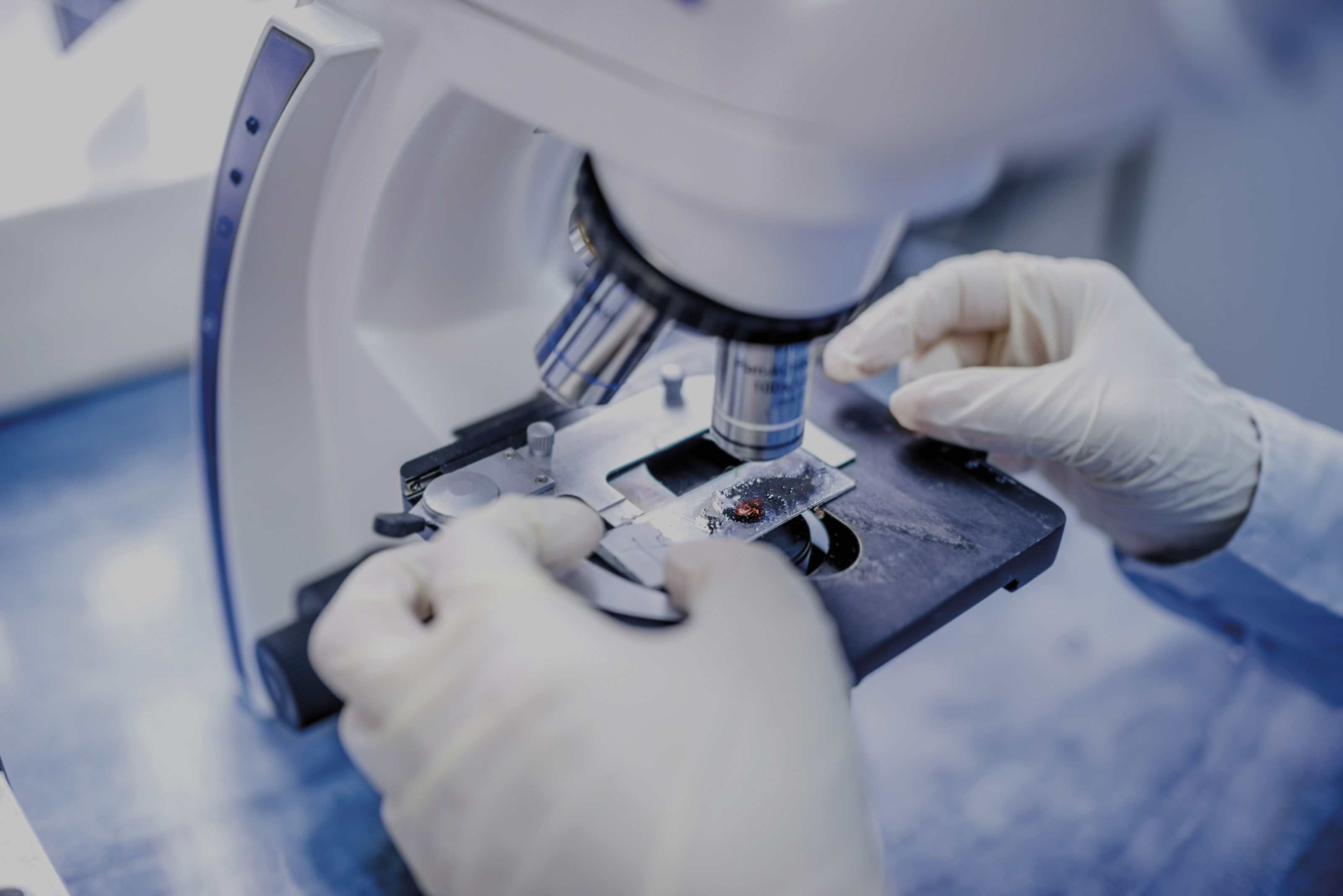 BioNets – Business of the Future
There is a need on the market to replace environmentally-consuming raw materials with renewable and sustainably produced raw materials. The circular economy means improving the utilization of materials and resources and reducing energy use. This is a way to create more valuable products and services.

The objective of BioNets was to create new bio-economy solutions, services, and networks in Finland, and thus enhance innovative international business.
About program
Program Goals
The BioNets program aimed to generate new benefits for Finland's bio and circular economy:
Innovative and international business ecosystems.
New business development platforms.
New bioeconomy solutions, services and actors through digitalization and circular economy.
Pilot and demo projects.
Together with our customers, our goal was to pilot solutions at an early stage. What networks are needed to get your solution to international markets?
Why is the development of new bio and circular economy networks and solutions topical now?
There is a great demand to replace fossil or otherwise environmentally damaging raw materials with renewable and sustainably produced materials. This provides market opportunities to produce more valuable products and services from biomass and side streams. Digitalization and the circular economy are also changing business models in the area. These trends are driving Finnish companies to change their views on raw material-based development and to shift towards new products with high customer value.
The implementation of sustainable solutions requires a broad international network, ranging from raw material producers to the end-users and consumers of products. Network-based activities foster the emergence of new international business opportunities. A business ecosystem that provides partners and opportunities for continuous renewal is the key to future competitiveness.
The program offered:
Funding to projects related to the program topics,

see more

. Special focus on projects creating new networks and ecosystems and pilot solutions based on customer needs.
Networks and ecosystems. Support (e.g. coaching, events) for building networks and ecosystems, especially for ecosystems aiming at international top-level.
New information and insights through studies and market opportunity analyses. What kind of new business models are emerging in the bio- and circular economy market?
Visibility of the subject areas and the companies involved.
The BioNets program was implemented in cooperation with all Team Finland players.
BioNets Ecosystems
The BioNets programme initiated and developed ecosystems, where companies were able create new solutions in co-operation. The companies, research organisations and other actors in the ecosystems carried out
their own or common research and development projects and strived to build a business environment enabling access to the top international markets. All ecosystems had a coordinator, who developed the ecosystem activities and steered the business focus areas towards the chosen objectives. Business Finland offered funding for research, development, growth, export
and pilot projects. Also other Team Finland services were available in promoting the business solutions to the market.


Nutrient recycling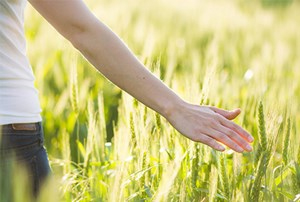 The objective of this ecosystem was to achieve a breakthrough in nutrient recycling, create newFinnish business in the international markets, and increase the value of the nutrient recycling business. Business spearheads included future fertilisers, nutrient recycling and biogas innovations. Products and service concepts within this ecosystem were seeking to meet global demand arising from nutrient recycling.
Contact information
Mathias Bergman
Baltic Sea Action Group
Project leader
Tel. +358 50 380 7155
mathias.bergman (at) bsag.fi
Riku Venhola
Baltic Sea Action Group
Projekt manager
Tel. +358 44 340 3522
riku.venhola (at) bsag.fi
Nicholas Wardi
Baltic Sea Action Group
Expert
Tel. +358 50 3675 616
nicholas.wardi (at) bsag.fi
Tuomas Lehtinen
Adviser
Business Finland
Tel. +358 2950 55695
tuomas.lehtinen (at) businessfinland.fi
Packaging Valley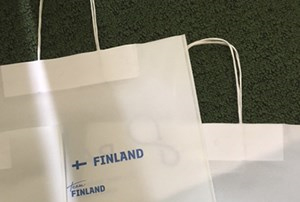 The objective was to create a novel and globally unique packaging ecosystem to guarantee that a regenerated and competitive packaging industry is retained in Finland. "Packaging Valley" provided an environment in which the Finnish forestry industry, the packaging industry, innovative SMEs, Internet of Things enterprises, software developers and security software suppliers could work together to promote digital packaging and materials development. The global packaging industry markets are valued at around USD 670 billion. The Finnish packaging industry's output in 2014 came to EUR 1.7 billion, with exports accounting for 70% of total output. Finland is a major player in the global markets for high-quality fibre packagings.
Contact information
Petri Vasara
Pöyry Management Consulting Oy
Tel. +358 40 5009 553
petri.vasara (at) poyry.com
Karina Puurunen
Project Manager
Pöyry Management Consulting Oy
Tel. +358 40 723 9063
karina.puurunen (at) poyry.com
Inkeri Huttu
Senior Adviser
Business Finland
Tel. +359 2950 55883
inkeri.huttu (at) businessfinland.fi
New cellulose and fibre products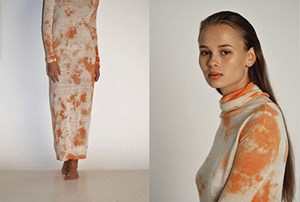 Picture: Aalto University, Sara Riikonen
This ecosystem was seeking to turn its expertise in wood fibre based textiles and composite materials into international business. It is estimated that the markets for clothing, interior design and technical textiles will triple by 2050. A large number of global brands are already seeking alternative renewable raw materials. Finnish companies have world leading know-how in creating methods that enable the manufacture of textiles and composites from wood fibres. The ecosystem interlinked expertise in this area with the piloting required for market entry, and created the tools that start-ups need to drive their business forward. In addition to fibre and technology suppliers, the ecosystem included end users that process fibre materials into consumer products.
Contact information

Christine Hagström-Näsi
CLIC Innovation Oy
Tel. +358 50 3222 401
christine.hagstrom-nasi (at) clicinnovation.fi
Tuula Savola
Programme Manager
Business Finland
Tel. +358 2950 55667
tuula.savola (at) businessfinland.fi
Lignin ecosystem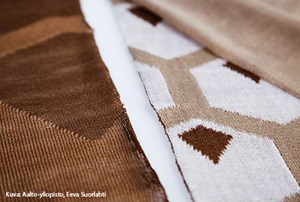 Picture: Aalto University, Eeva Suorlahti
The objective was to bring Finnish players in the industry together to co-create a globally unique lignin ecosystem that connects technology suppliers, existing and potential producers, and refiners into a single network. In addition to the core network consisting of Finnish players, the ecosystem also featured a large number of potential end user companies worldwide, representing sectors such as the chemical, forestry, mechanical engineering, coating, biofuel and aircraft industries.
Contact information
Petri Vasara
Pöyry Management Consulting Oy
Tel. +358 40 5009 553
petri.vasara (at) poyry.com
Hannele Lehtinen
Project manager
Pöyry Management Consulting Oy
Tel. +358 50 412 3714
hannele.lehtinen (at) poyry.com
Tuula Savola
Programme manager
Business Finland
Tel. +358 29 50 55667
tuula.savola (at) businessfinland.fi


The collecting, Sorting and Recycle chain for Textiles (TELAKETJU)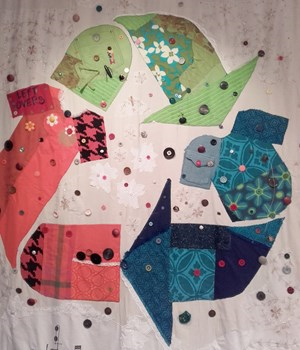 The objective of the Telaketju ecosystem was to develop a comprehensive collecting, sorting and refining system for end-of-life textiles in Finland.
The objective ws that with the solutions being developed, Finland will gain following export products: the overall concept of recycling, Finnish technology and robotics, as well as new end products and textile raw materials. The business opportunities being pursued are mainly based on the various stages of textile material recycling and the service business concepts of circular economy.
Telaketju was structured on two broad lines. Lounais-Suomen Jätehuolto coordinated the part of the project that focuses especially on collecting and sorting. For this, the project received funding from the Ministry of the Environment, for instance. The entity that was in charge of the needs of textile-utilizing businesses from the perspective of processes, business operations and product development was coordinated by VTT Technical Research Centre of Finland Ltd. and funded by Business Finland. The priorities of Telaketju's R&D project, funded by Business Finland, included developing the various stage processes of the value chain as well as finding users and ways of utilization for the different textile fractions. The common objective of the participating businesses was to contribute to the textile loop, and at the same time, to bring added value to their own operations or create entirely new business operations.
The business opportunities being pursued were mainly based on the various stages of textile material recycling and the service business concepts of circular economy. Telaketju's Business Finland project comprised research and development projects of businesses and a public project to support these. This public project involved VTT, Turku University of Applied Sciences and Lahti University of Applied Sciences as research partners.
Results of the BioNets programme
The aim of the BioNets programme was to create networks in the field of bioeconomy that could be used for launching new biobased and circular economy solutions to the market. The aim was also to support the cooperation of individual companies in order to create new biobased solutions. The total funding granted by the BioNets programme was around 46 million euros, of which 33.5 million were allocated to companies and 12.3 million to research organisations.
Networks were supported with the help of new ecosystem funding of which the first versions were created in connection with the search for ecosystems for the programme. Five ecosystem orchestrating projects were funded during the programme; the projects were related to nutrient recycling, textile recycling, packaging, new cellulose and fibre products, and the use of lignin. At the same time, Finpro's Innovative Bioproducts growth programme was launched in order to support companies' entry to market. BioNets ecosystems:

Finland is in a good position to take over the market of biobased products. If this is accomplished, special efforts and investments will still be needed in order to create and organise an innovation ecosystem. Ecosystems were considered an excellent way to support the creation of innovations, services and new operating models. Work that has been carried out to form these ecosystems should be continued and used further in the future. New similar ecosystems should also be built.
A new ecosystem funding model was trialled in the programme where Tekes funded the orchestrator of an ecosystem that was responsible for developing the ecosystem towards specified business goals. The programme supported ecosystems at the preparation phase in order to strengthen the ecosystems and create a roadmap. Next, resources were given to an ecosystem along with a mandate to develop independently.
This ecosystem funding model was a functional way to promote the creation and operation of ecosystems. The most functional ecosystems were focused on concrete R&D&I or pilot projects that were being prepared and the ecosystem orchestrator had an incentive related to their own (business) operations for carrying out these projects. An efficient orchestrator is, for example, a key company in a network, a research organisation that actively promotes a subject area with companies, or an operator that functions as an association and brings companies together. Focusing on creating concrete joint projects improves the development of ecosystems towards business spearheads and also enables the continuation of ecosystems directly after public startup funding.
Reports ordered by the program

Programme communication
The results of the programme were actively communicated through blogs, news and customer cases that were published on Business Finland's website. They were shared on Twitter and LinkedIn and in a newsletter. Below is a list of materials available on Business Finland's website including links to them (as of 2017-18). Some of the articles were published on the old Tekes website but they are not linked here.
Cases
News
Blogs
Contact us
Program Manager
TUULA SAVOLA
+358 (0)2950 55667
tuula.savola (at) businessfinland.fi
Program Coordinator
Paula Eskola
+358 (0)40 555 2961
paula.eskola (at) motiva.fi