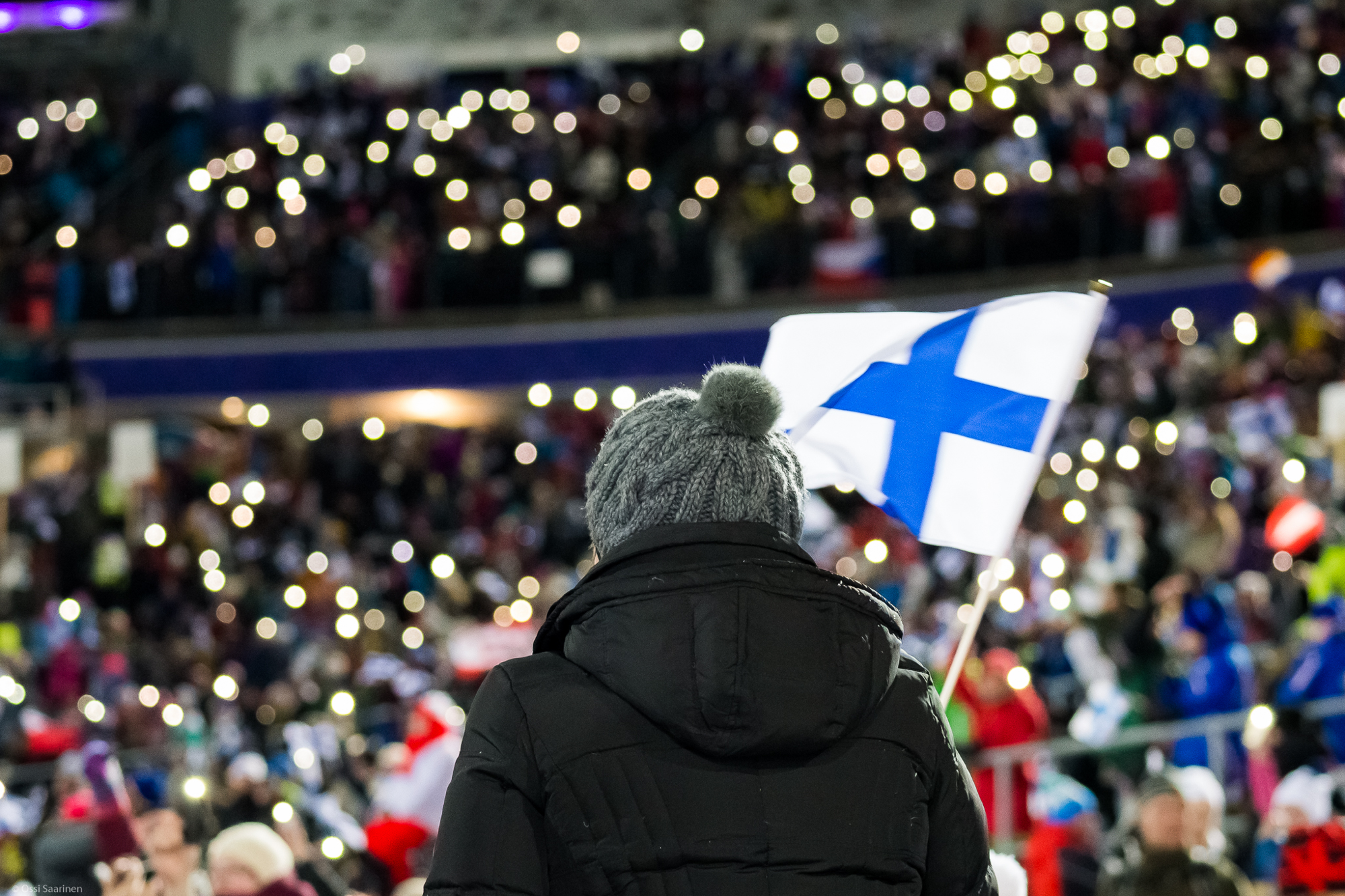 Finnish Winter
Sports Cluster
Chance of a lifetime for Finnish sport expertise to go international.
From cooperation to global success
Today, sports is more than just athletes competing against each other. Events and infrastructure form a unique entertainment ecosystem that innovative businesses can benefit from.
About the cluster
The concept will bring our sports businesses and experts together, and offer strategic support by evaluating potential business leads and finding the right partners for them. In addition, the concept will offer exceptional media platform for brand building and activations.
Business Finland's Sports Cluster works with two large projects: Finnish Winter Sports Cluster in connection with Beijing 2022 Winter Olympics in China, as well as with the Metsä Pavilion in connection with Tokyo 2020 summer Olympics and Paralympics in Japan.
Both projects promote trade of Finnish products and services along with one of the largest events in the world; enhance visibility and recognition of Finnish brands in the target markets, and promote visits to Finland.
Finnish Winter Sports Cluster
Finnish Winter Sports Cluster consists of Finnish companies, sports academies, sport governing bodies, cities and associations. The cluster includes Finnish cities, where winter sports represent important share of local livelihoods with various dimensions from basic hospitality services to professional athlete training facilities and coaching. Furthermore, cluster member companies target to grow or open their markets in China, with the support of Finnish sport governing bodies, including Finnish Olympic and Paralympic Committees.
The cluster supports its members with various services:
Thematic target market visits (with themes ice, snow, education and consumer)
Identification of suitable market opportunities, business leads and partners
Visibility of cluster members in media and social media
Year 2019 was the China Finland Year of Winter Sports, which included over 60 cooperation initiatives by various independent partners. The thematic year ended with two major events: World Winter Sports Expo 2019 in Beijing, and the Closing Ceremony and a Business Seminar in Rovaniemi, Finland.
Metsä Pavilion in Tokyo 2020 Olympics and Paralympics project -
Business Finland builds a wooden pavilion to the heart of Tokyo on Finnish Embassy's premises. Pavilion is built together with Metsä Group and it is called Metsä Pavilion. Metsä Pavilion project is the largest export project in History in Japan. The pavilion will be operating for 6 months. During the Tokyo 2020 Olympics and Paralympics it will serve as the official National Hospitality House for the Finnish athletes during games. Pavilion will be used by Finnish companies, governmental delegations and Finnish Business Delegations.
Free trade agreement between EU and Japan enters into effect in 2019, reducing the custom fees remarkably. In addition, 48 largest cities in Japan will open their public procurement for EU companies.
Tokyo project will offer the following for Finnish business partners:
Increase the visibility of Finnish brands and products with the help of the pavilion
Offer possibility to organize events in the pavilion
Build visibility for the Finnish knowhow and technologies and support the participating partners with media and social media channels
Negotiations with business partners are ongoing. Participation in the project is chargeable, and companies may participate either individually or in groups, depending on their own resources.
Contact us for further information.
Contact us
HEAD OF SPORTS CLUSTER
Petri Tulensalo
petri.tulensalo (at) businessfinland.fi
+358 40 343 3437
Project Manager, Japan
Elina Puszkarzewicz
elina.puszkarzewicz (at) businessfinland.fi
+358 40 343 3349
Advisor
Sari Paavilainen
sari.paavilainen (at) businessfinland.fi
+358 50 395 5396
MARKETING COMMUNICATIONS MANAGER
Lotta Hanski
lotta.hanski (at) businessfinland.fi
+358 44 976 9852
Project Coordinator
Robin Tiivola
robin.tiivola@businessfinland.fi
+358 50 329 7400