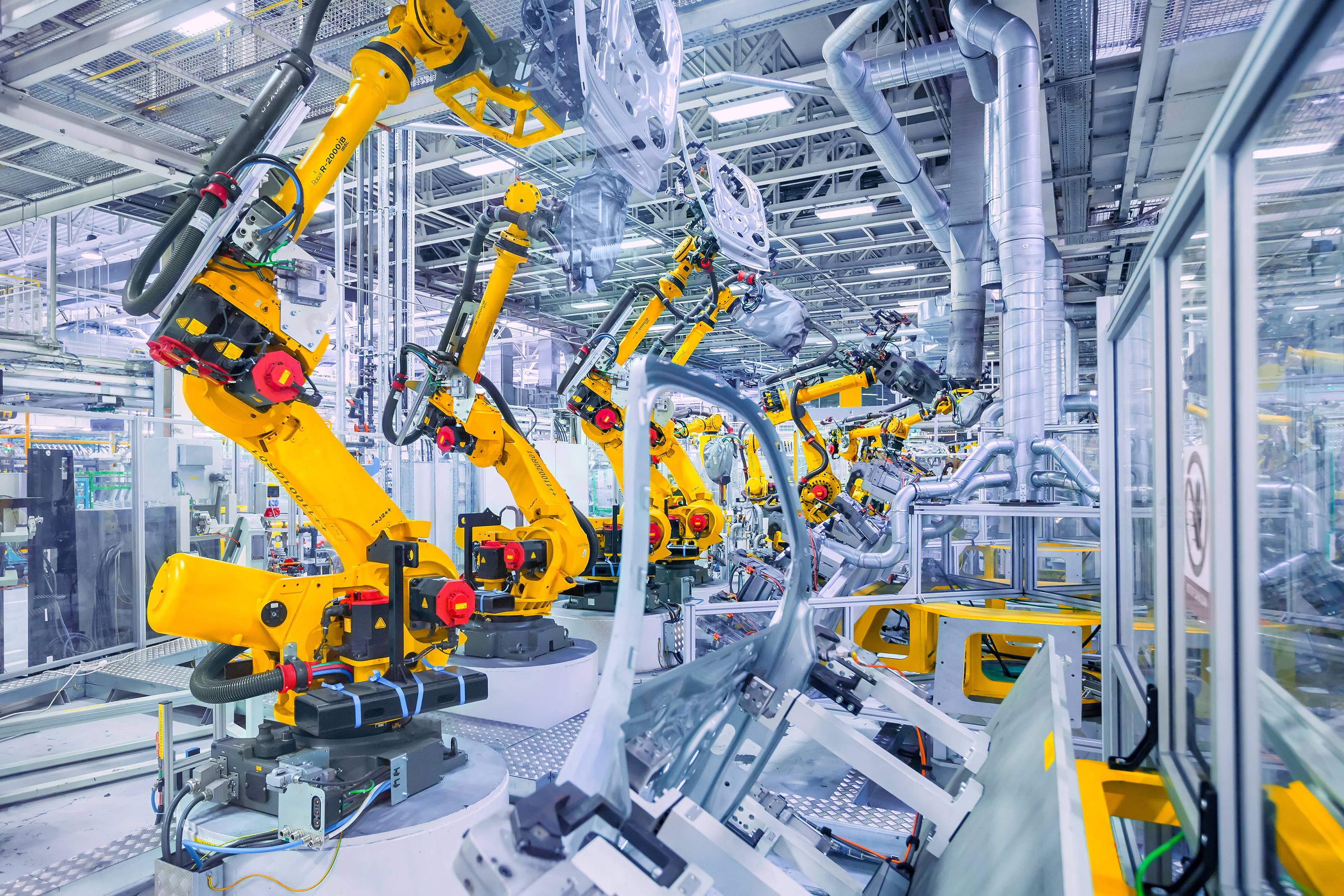 Sustainable
Manufacturing Finland
COMPETITIVENESS IN A SUSTAINABLE WAY
Manufacturing accounts for about half of Finland's exports and almost 30 % of the GDP so this sector is very important to our economy. The Sustainable Manufacturing Finland program focuses on renewing business models and increasing productivity, while actively seeking solutions to the challenges of climate change. These new solutions will develop into significant export products for Finland.
About
program
Manufacturing industries are the backbone of the Finnish economy. According to Technology Industries of Finland, its member companies employ 300 000 people directly and 700 000 people in total. This equals to about 30% of the entire Finnish labor force. The technology industry makes up 51% of Finnish exports.
Accelerating productivity growth requires active efforts from companies. In the long term, the program aims help to create a more positive atmosphere and favorable conditions for the growth of production activities in Finland.
TARGET GOUPS
The program is targeted to manufacturing ecosystems. Although the program covers manufacturing industries widely, emphasis is placed on machine tool industries, (opto) electronics and photonics, and companies in the industrial digital transformation industry.
Companies and research organizations of all sizes are invited to participate the program. We are looking for collaboration that provides industry with new solutions to increase efficiency, productivity and environmental friendliness.
KEY SERVICES
1. Promoting innovation nationally

The program helps companies to renew their businesses and to encourage cooperation. This means helping companies in finding partners, creating networks and developing plans and actions for renewal. The best projects and ecosystems will be funded.

The program helps in the development of the projects before applying for funding. Please contact our experts before submitting the application.
The program encourages to find solution in cooperation. Together you can apply Co-innovation Funding
The program also supports projects of individual companies, e.g. by TEMPO Funding.
More information: Business Finland funding services
2. Promoting innovation internationally
The program helps companies to utilize European cooperation networks and EU funding instruments.
European networks and programs provide funding for companies and research organizations. Participating the program projects is a good way to develop expertise in collaboration with international research units and companies.
Horizon 2020 program provides funding for research and innovation projects that will be implemented in international cooperation, for individual researcher's idea, and for business development of the small and medium size companies. Horizon 2020 will run until the end of 2020.
The program helps also to find partners outside Europe, for example in the USA and Japan.


3. EXPLORING NEW MARKETS AND BUSINESS CONTACTS FOR BUSINESS GROUPS
The program helps companies to find partners and build networks. It is more effective to reach the goals when companies, research units and universities share their ideas and innovate together.

The target countries of the program are Germany, France, Poland, and Japan. There will be more target countries as the program goes on.


4. ATTRACTING FOREIGN EXPERTS TO THE INDUSTRY
There is a need for highly skilled professionals in manufacturing companies. Business Finland's Talent Boost program is intended for companies operating in Finland looking to hire international experts. Talent Boost connects companies and professionals by providing events, materials and funding and coordinating team resources to create shared services.
How to participate TalentBoost?
5. Business opportunities for foreign comapanies in Finland
The program helps foreign companies to find partners and business opportunities in the Finnish networks. Companies get support in starting a new business in Finland.
6. Material audit

A Material Audit investigates the amount of waste generated by your business operations, the costs of the waste, and measures for reducing waste.

Business Finland provides Material Audit funding. The Material Audit is carried out according to the systematic model developed by Motiva. Material Audits are performed by auditors trained by Motiva.
Contact
us
Program Manager
Toni Mattila
Tel +358 40 500 9909
toni.mattila (at) businessfinland.fi
Communications
Sanna Nuutila
sanna.nuutila (at) businessfinland.fi
Tel. +358 50 5577 717