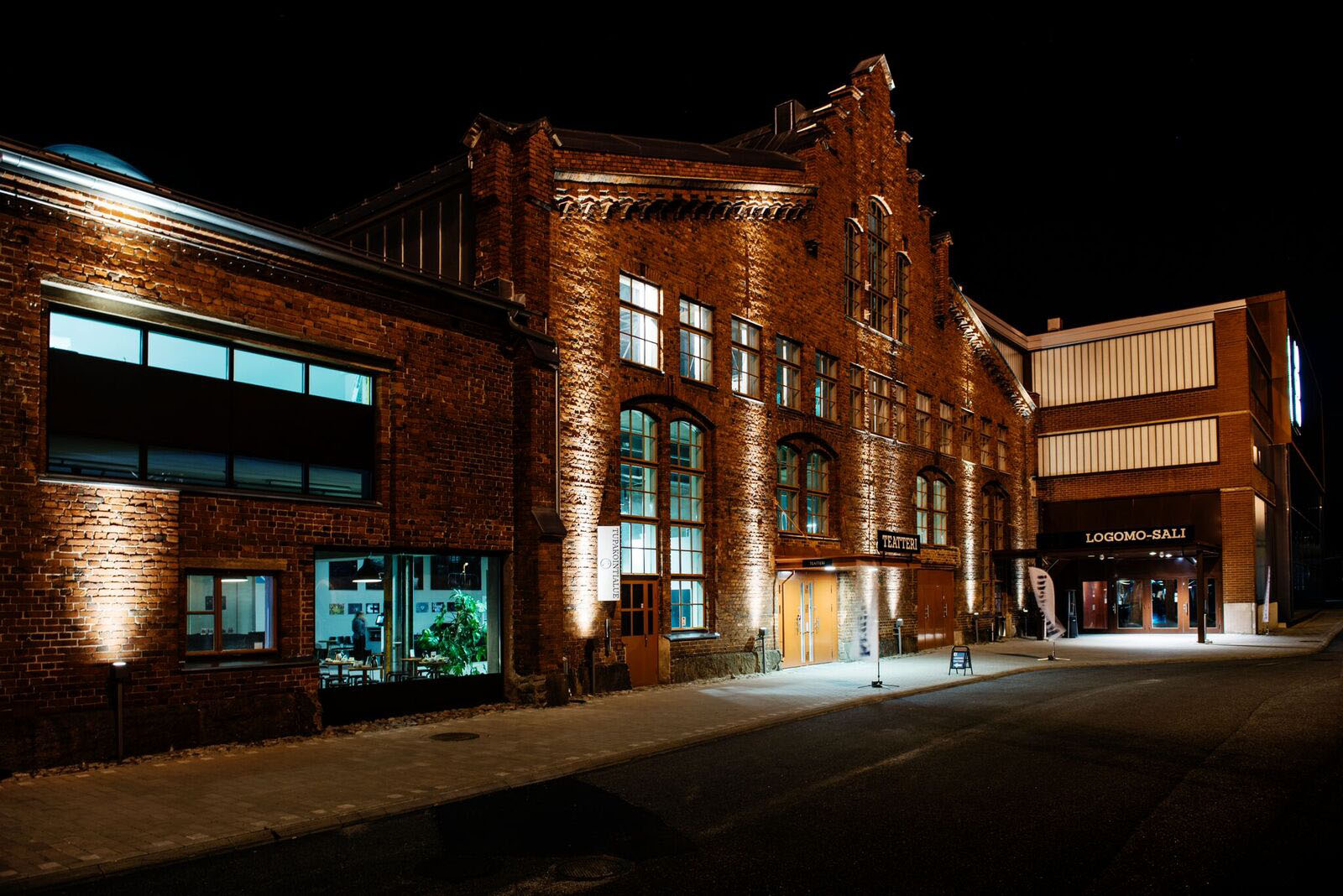 Talent Boost Summit 2019
Welcome to the third annual Talent Boost Summit – this time in Turku!

Talent Boost Summit 2019 will focus on talent retention.
This year Talent Boost Summit will focus on talent retention and how to boost business through international talents.The aim of the event is to awaken decision-makers in Finnish companies to the importance of international talents' knowledge and skills for Finnish business and its competitiveness.

We want to highlight the needs of international employees and stimulate discussion on how to retain these experts. With open discussion, we also strive to encourage companies and other employers to recruit international talents.
To whom Talent Boost Summit is intended
We welcome HR specialists and other personnel responsible for recruitment, as well as other company representatives, company executives, entrepreneurs, public sector representatives, decision makers, university representatives, public service providers and international talents to join the event and to contribute to the discussion.
Some background 
Companies in Finland have a shortage of experts in many areas, such as IT, cleantech, creative, health, maritime and tech fields. Hiring the first international experts is often a big step for the company. However, the company's culture and know-how develops with the help of international experts. This accelerates growth and success in export markets. For our competitiveness, it is crucial to attract these international professionals.
International experts living in Finland are an important asset to our working life. Many also have talented spouses who also have moved to Finland. Also, annually, more than 3,000 foreign students graduate from Finnish universities. These people have both professional knowledge and experience in Finnish culture and lifestyle in addition to their own language, culture and networks. Their expertise is key for innovation, growth and internationalization of Finnish businesses.
Turku proudly hosts Talent Boost Summit on 12th November 2019 in Logomo. This year the event's focus will be on talent retention and how to boost business through international talents.
The Summit is free of charge and in English. The event will be streamed online, and photographs will be taken.
For train & bus travellers
The venue Logomo Teatro Address; Köydenpunojankatu 14, 20100 Turku
• The Turku main railway station is located approximately 700 m from Logomo. The pedestrian bridge crossing the railroads can be used to access Logomo.
• 1 km from the Turku Bus Station
• Taxis can stop right in front of the entrance to LOGOMO hall.
• Logomo has parking areas on the northern and eastern sides of the building.
Key Note Speaker

Yvonne van Hest is a Program Director at Brainport Development, the economic
development agency for the Brainport Eindhoven region.

Together with her team, that consists of 17 people, Yvonne is responsible for the development and innovation of education and labour market; aiming for economic growth, welfare and wellbeing in the region and the Netherlands.

This happens for and together with the so-called 'triple helix' in the region: governments, educational- and knowledge institutes and companies. Besides this, Yvonne and her team collaborate with many different kinds of organizations worldwide. The main topics are: Brainport education on all levels, starting in primary schools; life long development; international talent attraction & retention; innovation in HR and recruitment.










Key Note Speaker

Joel Willans is the British co-founder and creative director of digital communications agency Ink Tank Media. He's also the best-selling author of three books and creator of social media sensations Very Finnish Problems and Very Brexit Problems.

"Take pride in being an immigrant! It proves you're creative, bold and up for a challenge."

Photo: Henry Lämsä

Host / Ceremony master of the Summit

Sean Ricks works as a journalist for the Finnish Broadcasting Company (YLE). He is the host of the popular current affairs talk show Perjantai which airs on TV1. Additionally Sean has worked as a documentary film maker, investigative and foreign reporter among other things.

"We can't compete with size so let's do what we do best: create an advantage based on our societies strengths: innovation, social democracy, openness, honesty and transparency. Also we're one of the most beautiful and safest countries on Earth. Let's build on those principles and be proud of them!" Twitter: @seanaricks

Host / Ceremony master of the Summit

During the past 10 years Melissa Arni-Hardén has planned, organized and lead several projects as well as initiatives related to talent attraction & retention in Finland. Currently she is responsible for developing and coordinating Talent Boost activities in the City of Espoo.

"Demographic forecasts paint a very clear picture: a sustainable future for Finland on all possible levels, especially social and economic, depends on how well we work together to nurture an inclusive living and working environment. Cities, regions, government, companies and international professionals alike are key components of a successful recipe and contribute to positioning Finland as the best place in the world to live, study and work. Each of us as private individuals or as representatives of an organization can make a change: every human encounter in our daily lives provides this kind of opportunity."

Heikki Holopainen, panel discussion

"Wannabe talent who's been lucky enough to be boosting European higher education and science scene for 20 years, currently with the Finnish Education Employers. EU enthusiast vice-chairing the European Federation of Education Employers."

"If genius is 99% perspiration, give people opportunities to sweat it out!"
Organizers:
| | |
| --- | --- |
| | |
| | |
| | |
| | |
| | |
| | |
| | |
Preliminary program (subject to changes):
Talent Boost Summit November 12th, at Logomo Teatro, Turku
8.30 Registration & coffee
9.15 Opening words
9.30 Key note: Very Finnish Solutions by Joel Willans
10.00 Retaining International Talents in a Dutch way – Yvonne van Hest, Program Director, Brainport
10.20 OECD Talent Attraction Indicators by Jonathan Chaloff
10.40 Fireside chat: It's all about growth and survival – Stories on SMEs' multicultural recruitment
11.30 Lunch
12.45 Diversity through globalizing local employment by Johanna Kakkuri, HR Manager, Wärtsilä
13.05 Is Finnish labor market truly ready for internationals? – Panel discussion (Confederation of Finnish Industries, Finnish Business School graduates, Finnish Education Employers, Academic Engineers and Architects in Finland) by Taina Susiluoto, Jari Jokinen, Ted Apter and Heikki Holopainen.
13:35 Parallel sessions & coffee
Session 1: Changing Roles: From International Talents to Professionals –Ministry for Education and Culture
Session 2: Talent Retention 2030 –Aalto university, city of Espoo, VTT
Session 3: Service Ecosystem Development in International Talent Attraction and Retention –City of Tampere and Turku Business Region
Session 4. Diversity-workshop –Business Finland

14.45 Why Do Diversity and Inclusion Matter by Inklusiiv
15.05 Art of Internationalisation
15.30 Music, mingling & drinks
17.00 End of the event
(One-on-one meetings during morning registration 8.30-9.15 and from lunch until the end of the event 11.30-17.00)

Contact details
Anna Kivinen
anna.kivinen (at) turku.fi
+358 40 652 9765