At nearly 70 years old, Kemppi, the welding solutions company, aims to conquer Asia
Kemppi was already an international company in the 1950s, and it has not slowed down since then. Now, the mid-cap company aims to emerge in Asia, the most highly competitive welding market in the world, through its new battery technology and IoT solutions.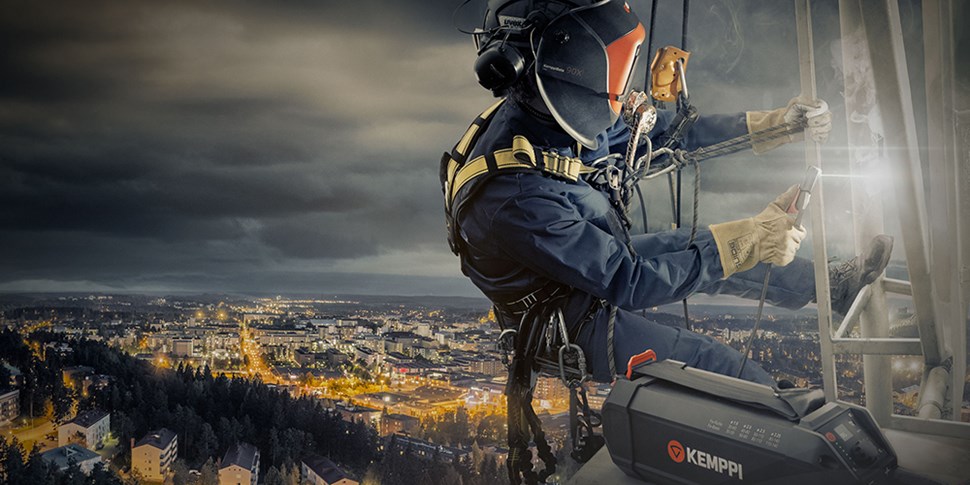 Kemppi has decided: it wants to be the top in the field, and remain there. Teresa Kemppi-Vasama, Chair of the Board of Directors of Kemppi Oy, says that their customers' operations change at all times, which means that partner companies need to be brave and determined.
"Digitalisation and automation are changing the status quo. We need to look for growth around the world, even if it appears that the market can no longer grow," Kemppi-Vasama says.
She is an entrepreneur in the third generation. The first generation started the company, and the second made the company international and started to build a network of subsidiaries. The third generation has modernised the company and made it even more global. Traditional companies must also be able to come up with innovation in order to keep up with the competition.
Kemppi aims to emerge in the main welding markets in Asia
The story of Kemppi started in post-war Lahti. Martti Kemppi, the founder of the company and Kemppi-Vasama's grandfather, was an electrician by education. At first, the company sold carts for carrying concrete and milk in addition to sauna stoves, the production of which required welding.
However, Kemppi quickly specialised in welding equipment.
Kemppi internationalised in the 1950s driven by Metex, an export organisation for industrial companies. In recent years, Kemppi has made its presence known in Asia, the world's leading welding market.
"Asia offers huge opportunities for automation. For example, China currently invests heavily in the development of robotics," Kemppi-Vasama says.
Tekes has helped Kemppi to build new business
Kemppi has taken part in a range of development programmes sponsored by Tekes, the Finnish Funding Agency for Technology and Innovation, for 15 years now. At first, the company's projects were associated with service operations, considering how welding and equipment could be offered more extensively than for individual products.
In the 2010s, the company's objective has been to become a full-range solution supplier. Now, the company is a representative of growing midcap companies.
"Our extensive project in 2011–2013 focused on new directions in welding," says Mikko Veikkolainen, director of research and innovation at Kemppi.
The aim of the project was to develop new battery technology, which is used in Kemppi's latest products.
Tekes projects have involved a large number of experts from different fields. In recent years, Kemppi has focused on making its products even easier to use and on offering more customised services to its different customers.
"By understanding our customers, we can serve them more comprehensively," Kemppi-Vasama says.

Text: Kaiku Helsinki
Foto: Kemppi