Yonoton aims to make queueing obsolete
A young Finnish company allows products to be delivered straight to your seat at any event.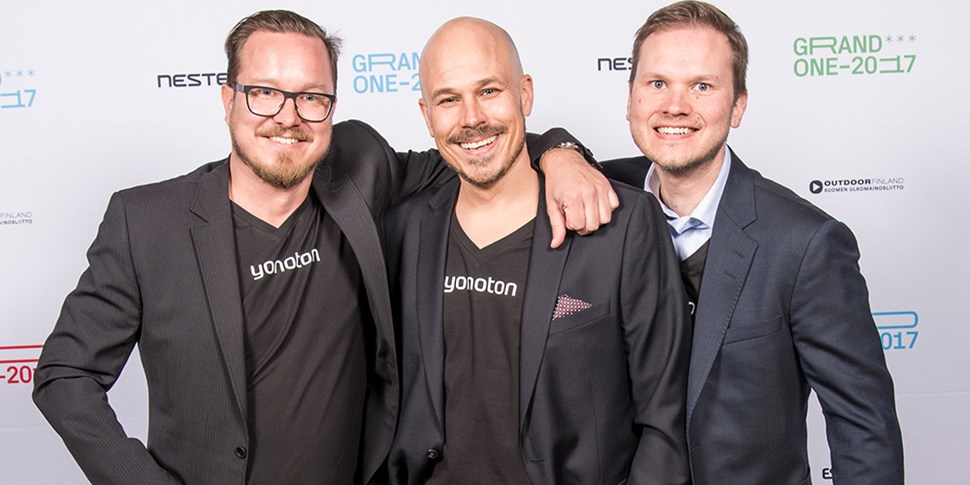 It's a problem that has probably vexed sports fans since the days of chariot racing in ancient Rome. You're watching the big event but want a snack. Your choice is to either miss part of the action or stand in long queues during the breaks. The Finnish startup Yonoton has developed an ingenious solution.
"Yonoton was created because I hate standing in long lines," says CEO Teemu Karenius. "This is a global problem and I know it, because I was a sports journalist for 17 years. The worst experience I had was at AS Roma's match, where I stood in line for 42 minutes to buy a slice of pizza. It was not a happy ending since all food products were sold out."
Delivery to your seat
Yonoton came up with a solution so fans can order and pay for food, beverages or merchandise with a mobile app. The products are delivered straight to their seat, or optionally to a fast service stand. Already 35 venues have signed up.
"We are moving fast and we have proven our business in Finland," Karenius continues. "The Yonoton service can be launched within 24 hours for any kind and size of event. I'm not sure all our clients or customers understand that you'd have to travel to places like New York to get service like ours."
Interestingly, one segment of the population has already realised Yonoton's potential: sports stars. A variety of professional athletes have invested in the company, including Petteri Koponen from the basketball team FC Barcelona Lassa and footballer Sami Hyypiä who played with Liverpool.
"I love having these stars as investors, of course!" Karenius says. "We knew from the beginning that Yonoton would interest a lot of people from the sports industry. We are privileged to have several great investors, many of whom are actively involved in our operations."
Trend for better service and experiences
Karenius believes they have great timing because the consumer today is inundated with entertainment options.
"Clubs and venues have to work hard to drag fans away from their home screens and lure them into stadiums," he explains. "In general, how have venue services improved during the last 30 years? In my opinion, not a great deal. Customers today expect better service and new and fun experiences."
He says that their current solution is just the tip of the iceberg for what is coming. They are expanding beyond sports and plan to go international by the end of 2017.
"It is encouraging to sit at the same table with large, global companies and hear that our timing is perfect and Yonoton's service is in great demand," says Karenius. "We are convinced that shortly there will be several services that are powered by Yonoton technology."
Text: David J. Cord