Growth Engine of Plastic Waste refining combines global demand with Finnish supply
The Finland-based international developer and operator of waste refineries, Griffin Refineries Oy, has launched the Plastic Waste Refining Ecosystem project to tackle the global problem of increasing plastic waste and develop billion-euro business to Finland. Griffin Refineries has been issued a subordinated loan by Business Finland for the creation of a collaborative business ecosystem.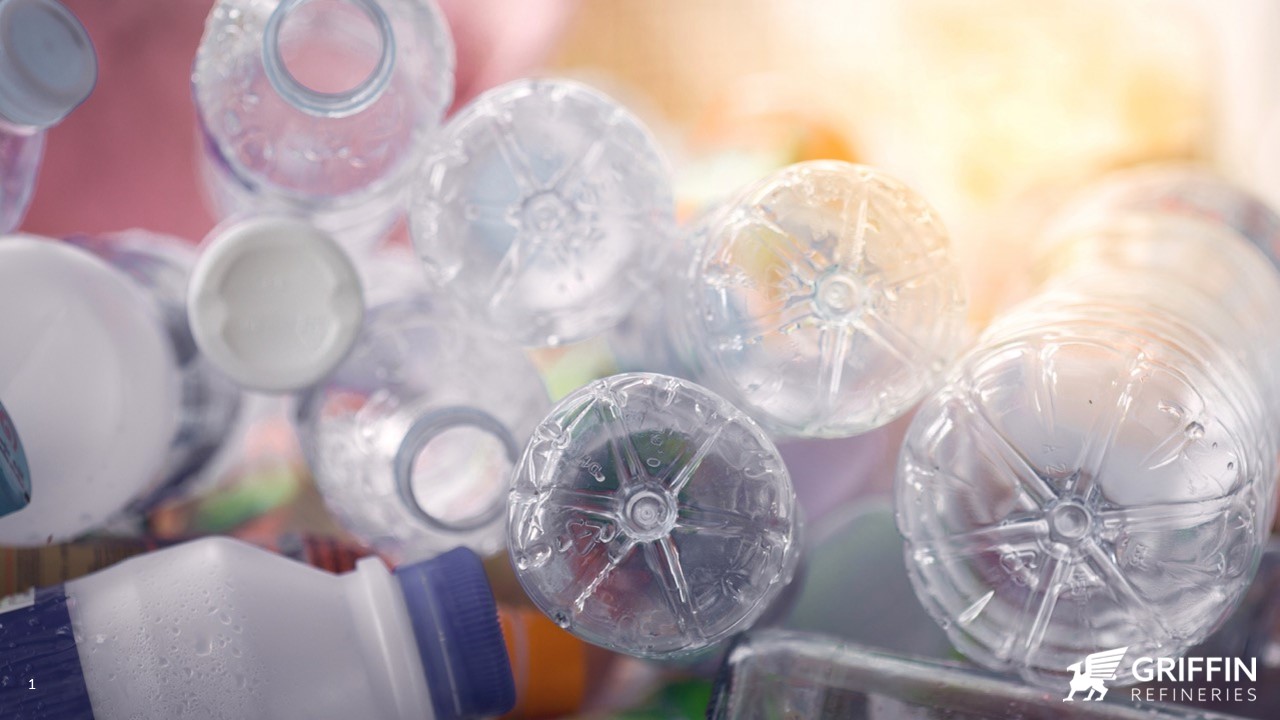 The ever increasing amount of plastic waste is a global environmental problem, and one that requires innovative solutions. At present, only 9% of the world's plastic waste is recycled.
Finland is a pioneer in discovering solutions to the issue of recycling.
"Global plastic waste presents enormous possibilities for Finland, as we possess the know-how on many different forms of recycling," says Martti Malmivirta, Chairman of the Board of Griffin Refineries Oy.
The Finnish company Griffin Refineries is a forerunner of plastic recycling with strong technological expertise.
"We are currently operating and developing various solutions for plastic waste recycling, as well as mechanical, chemical and biodegradation processing methods that have the potential to significantly increase the recycling rate of plastics," says Malmivirta.
BUILDING AN ECOSYSTEM WITH BUSINESS FINLAND LOAN FUNDING WITH THE AIM TO REACH GLOBAL RECYCLING MARKETS
The Plastic Waste Refining Ecosystem project received a subordinated loan as one of the winners of the Business Finland competitive bidding for Growth Engines. The loan is used to build an ecosystem centered around Griffin Refineries as the platform company.

Right now, the ecosystem pools together research, development and innovation actors and expertise on waste collection and recycling, the development and production of value-adding technologies, utilization of recycled waste, and engineering and funding services.
In addition to large Finnish companies, the ecosystem has already grown to include major international partners to facilitate access to global markets for recycled plastic.
"We have a strong and constantly expanding network," Malmivaara says.
AN ECOSYSTEM TO COMBINE GLOBAL OPERATORS WITH FINNISH TECHNOLOGY
The main concept behind the Plastic Waste Refining Ecosystem is to facilitate contact between international operators and Finnish technological expertise, as even the best expertise is fruitless without contacts.
Exceptional results can be achieved by combining local expertise with competence in the subject matter.
"Our part in the equation is to construct a business concept that takes into account local needs, offers financial value and minimizes the amount of landfilled waste," Malmivaara sums up.
A common issue with plastic recycling is that demand and supply fail to meet. Large corporations that have committed to using recycled plastic, such as Nike and Adidas, require it in highly specific forms, whereas recycled plastic tends to be very varied in quality. The ecosystem could offer a solution by bringing together the producers and buyers of recycled plastic.
Plastic Waste Refining Ecosystem (pdf)
Read news on Gulfprojects.me: Finnish group Griffin to start work on UAE waste fuel plant
MORE ON GROWTH ENGINES
Growth Engines are ecosystems aiming at new business, exports or investments to Finland of a value of over one billion euros. Business Finland offers funding for purposes such as the capitalization of Growth Engine platform companies. In November 2018, Business Finland granted a total of some 30 million euros in subordinated loans to five platform companies. Growth Engines are implemented through an enterprise-driven partnership model between companies, research organizations and public actors, which strives to find solutions to global market shifts and create new growth sectors in Finland. https://www.businessfinland.fi/growthengines
Text: Kaiku Helsinki
Photo: Griffin Refineries