MARIMEKKO AND SPINNOVA RESEARCHING WOOD-BASED TEXTILES
On November 2017, Marimekko entered a partnership with Spinnova, a Finnish company that specialises in fibre technology. Their goal is to improve wood-based textiles and introduce them to the market.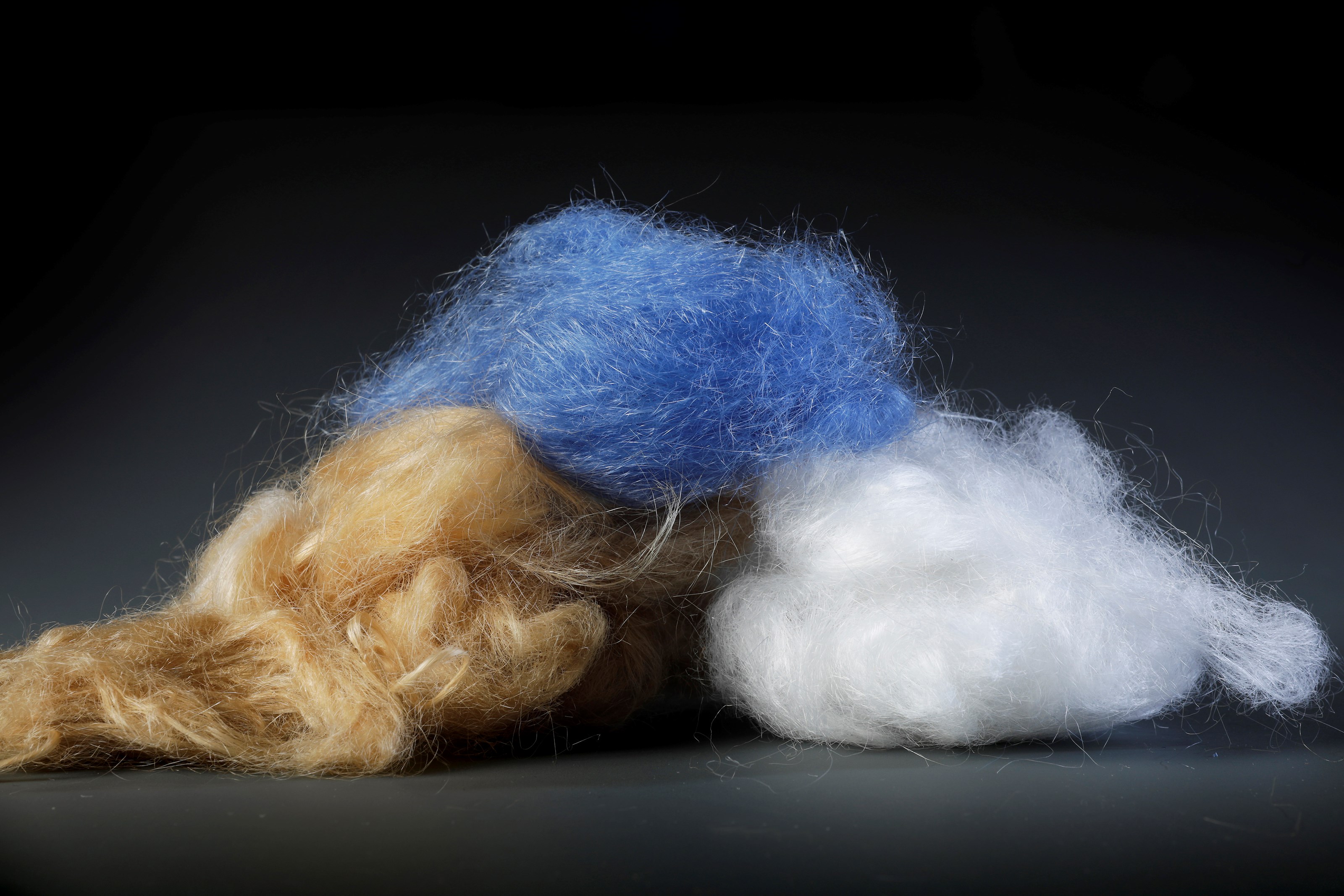 Tests on Spinnova's fibres began shortly after November, and have continued since then. Spinnova has conducted thread carding tests and various weaving tests. In addition, they briefly tested out different types of textile production techniques, such as weaving or knitting, in tandem with other Finnish actors. The thread's properties are being developed for industrial weaving.
"The first industrially woven cloth samples have been a success, and we believe that the fibre will suit Marimekko's products well. Material development projects tend to take time, and at this stage, it is important to concentrate on technology as well as the development of both the fibre and the thread. We naturally hope to have fibre products available for consumers soon", states Minna Kemell-Kutvonen, Marimekko's head of print design and the home collection.
Marimekko is supporting Spinnova with their knowledge of the clothing and textile industry, and ensures that the end products meet the quality and responsibility requirements in the business. Adding more responsibly produced Better Cotton Initiative-approved cotton and newer, less environmentally harmful materials into Marimekko's products is one of the company's most important goals in its corporate responsibility strategy to 2020. Marimekko wants to invest in materials that comply better with the principles of sustainable development, which is why they are participating in the development and testing of new materials.
CLOSED-LOOP PRODUCTION WITHOUT WASTE STREAMS
Spinnova's main goal for this year is to choose and implement a technology concept, and to use it to launch the pilot plant in Jyväskylä. It is most likely that greater quantities of fibre can be sent for testing towards the end of the year. "The properties of fibres created through Spinnova's methods can be adapted to suit different textiles. In that regard, it is also good for the participants to have a clear goal for developing the fibre. We regularly examine the project's development together with Marimekko. The project meetings involve assessing the properties and quality of the threads and cloths created during the tests. The development work is based on this", states Emmi Berlin, Spinnova's head of communications.
Spinnova is currently the only firm in the world that is able to produce textile fibres from cellulose without chemical solvents. For example, producing cellulose-based viscose requires chemical processes, which have notable effects on the environment and climate. Spinnova's method is based on simply processing cellulose mechanically through a method where the resulting fine mass becomes fibre that is useable in textiles. This closed-loop process does not involve any kind of waste streams, and even the resulting steam is directed back into the process. This method is noticeably more ecological than viscose or cotton production, for example. Textile fibres produced with this novelty method consume 99 per cent less water than in cotton production. In addition, cloth produced from Spinnova's fibres can be reused, recycled or composted, further reducing the environmental footprint of the products.
"Since our method 'spins' wood-based cellulose – or microfibrillated cellulose to be exact – into textile fibre, we have also attempted to use agricultural and biological waste in the same way, with the initial results showing promise. We are still a small company, meaning that we have to prioritise things. Developing wood-based fibre into a commercial form for Marimekko and developing our pilot plant are our priorities for the year", Berlin emphasises.
Spinnova has not yet decided on its raw materials. The current and upcoming commercial partners and naturally the suitability of different materials for the processes will most likely determine what materials are chosen and for what purposes. The only things that Spinnova will not compromise on are responsibility and environmental friendliness – the basis for choosing raw materials is that they are either renewable or would otherwise become waste.
LONG-TERM PARTNERSHIP PROVIDES RESULTS
"We at Business Finland believe in Spinnova's innovation and its opportunities as a breakthrough technology, which may modernise the business remarkably. It has certainly helped Spinnova gain international investors as well", explains Veli-Pekka Ihanus, senior adviser of the BioNets programme. In recent years, Business Finland has supported several start-up businesses developing innovative bioproducts by sharing risks and creating networks. Finland has a high level of research-based expertise in bioeconomy, as well as the will and the capability to commercialise its results.


Written by: Sirpa Mustonen