Valmet: Entering new markets through partnerships
The technology company, Valmet, is developing partnership-based business models to grow new, innovative businesses in the energy sector of Southeast Asian emerging economies.
Entering new markets by establishing partnerships is a way to grow businesses more efficiently and faster than what a company could do on its own.
"Mostly, we sell and deliver our solutions directly to end-users, but it's not always the most efficient way, especially when we are entering new markets," concludes Jussi Orhanen, Business Development Manager in Valmet.
With the funding of Business Finland's BEAM program, Valmet launched a two-year project in June to develop partnership-based business models, especially for emerging markets in Southeast Asia. Target countries are India, Malaysia, and Vietnam.
The Business with Impact (BEAM) program supports Finnish companies to build up solutions to ease global development challenges and help export Finnish know-how to developing countries. "Emerging markets offer plenty of opportunities for Finnish solutions, but business models often need to be modified to actualize opportunities into businesses. It's great to see Valmet seize these opportunities with the support of the BEAM program," says program manager, Christopher Palmberg.
Valmet has good experiences in partnerships. For example, in Japan, where, together with a local partner, it has succeeded in becoming a supplier of bio-power plants in Japan's highly protected electricity market. Now it is heading to Southeast Asia.
Rapid growth in the region requires that countries need to increase their electricity production significantly and tackle also the excessive waste problem also. To ease these challenges, Valmet can provide excellent solutions that it is seeking to bring to the market through partnerships.
"The goal is to identify local power plant constructors who want to work with a technology provider on a long-term basis and develop collaboration." There are also two other Finnish companies involved in the project – BMH Technology, a provider of waste treatment solutions, and Watrec, a supplier of biogas plants.
Earning logic must be found for both parties
The key challenge in partnership-based business is how to generate profits for both parties and balance responsibilities and liabilities.
"Many developing countries have requirements for domestic share in the projects, which reduces the amount of hardware we supply, such as steel structures, pipings or ductworks. These are sourced locally by the partner," Orhanen explains.
At the same time, local partners may have a skills gap in designing and procuring systems. "During the project, we will develop, among other things, design packages that will enable the partner to make the necessary purchases so that the quality level is satisfactory to Valmet and its end users." Developing service businesses, such as developing solutions based on an industrial Internet in partnership with a local partner, is also essential.
Another challenge is to meet the cost pressure. "In Southeast Asia, everything has to be affordable."
The pressure comes from the fact that countries are dependent on coal power plants, which today are easy and cheap to build. Chinese coal power plant constructors, in particular, have been aggressively active in the area for decades.
However, many countries have decided to reduce their dependence on coal, and new power plant investments are mainly based on renewable energies. "Still cheap coal power plants set the price level for renewable energy solutions too. Together with our partners, we need to balance the price level so that it's feasible being built in developing countries."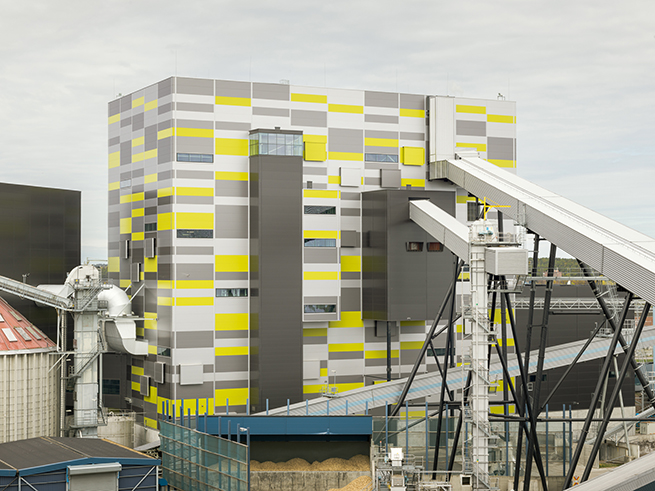 The world's largest waste-to-energy boiler in Västerås supplied by Valmet incinerates 480,000 tons of recycled fuel each year for energy purposes. It is reducing MälarEnergi's carbon footprint by 300,000 tons per year.
Support for waste-to-energy plants with higher electricity tariffs
Vietnam is one of the target countries for the Valmet project. There, municipal waste is collected and transported to landfills. Other forms of waste treatment, such as recycling, composting, or incineration, are still small-scale.
However, in its development plan, it has been decided that landfills need to be reduced by 80% by 2025.
"The waste problem is starting to get so big that the understanding is there, for example, that offering waste power plants higher tariffs can attract investors more easily."
In the waste-to-energy model, business comes from receiving waste and selling electricity to the grid. When a plant gets the majority of its revenue from the sales of power, it can charge less for waste, and the cost of waste management as such is not raising. Vietnam's major cities, Ho Chi Minh City and Hanoi, have set a target of incinerate 5,000 tons of waste per day by 2030, while today, the proportion is zero.
"Valmet wants to be involved in bringing resource-efficient solutions to the growing needs of developing countries." Southeast Asia is familiar with Valmet in the paper and pulp sector, where it has decades of experience. It also has service centers in, for example, Indonesia and Thailand.
Text: Tanja Harjuniemi
Business with Impact BEAM program helps to export Finnish expertise and support the development of new solutions to address the needs of developing markets.