Wärtsilä gas-fired power plant helps to alleviate Myanmar's electricity shortage
A 145-megawatt gas power plant is being built in the Kyaukse township, Mandalay Region, at record speed. The power plant is powered by gas-fueled engines and supplied by Finnish technology group Wärtsilä.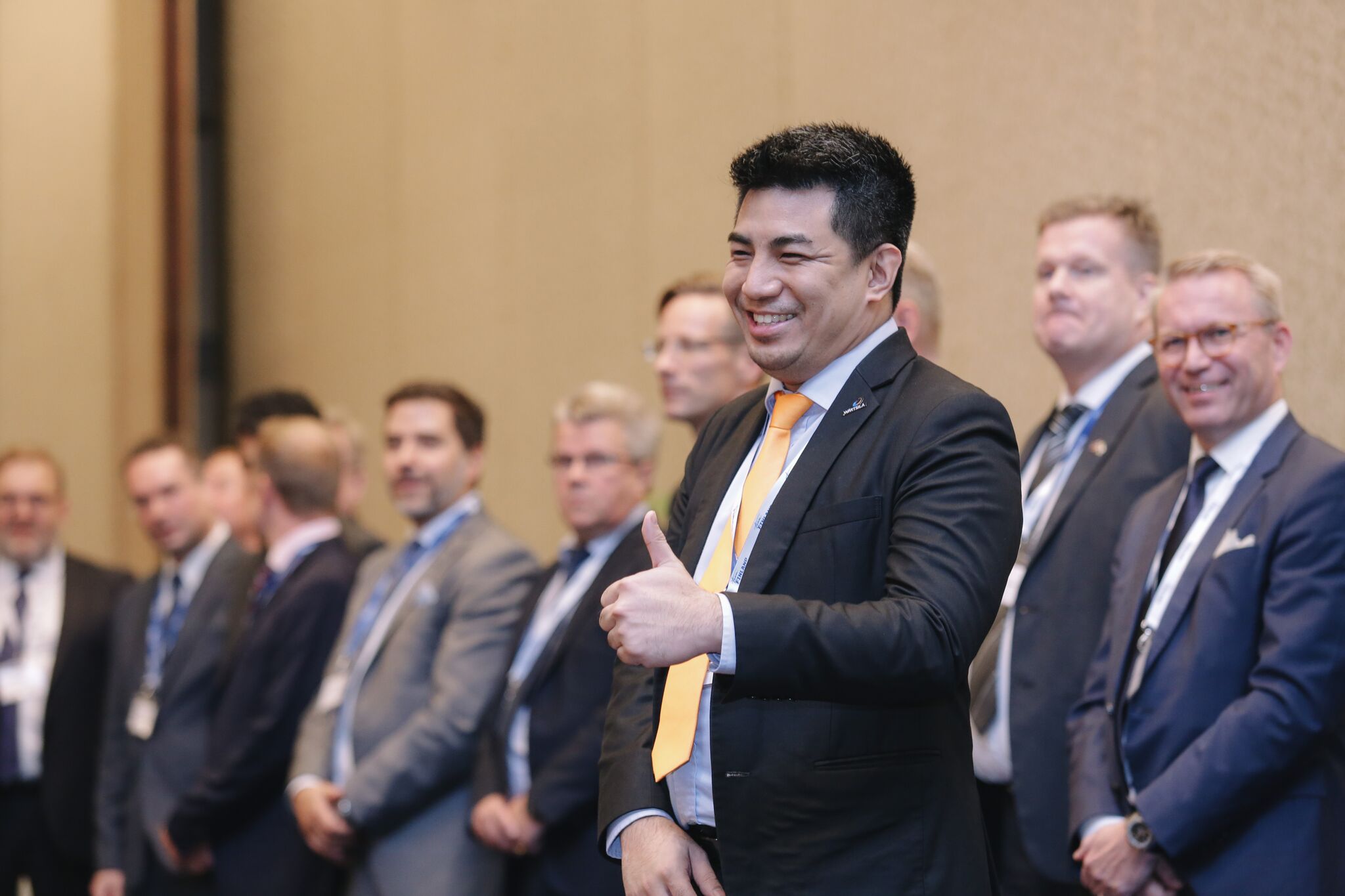 Myanmar, released from international economic sanctions in 2016, is growing and developing rapidly. In a developing country, practically everything is needed, but in particular, Myanmar attracts international companies and foreign investment in the energy sector.
Myanmar and its neighboring country, Thailand, are about the same size in terms of population, but Myanmar only has a tenth of the electricity that Thailand has. Just about a third of the population has electricity. To meet development challenges, Myanmar needs new power plants quickly.
The Kyaukse project started with a tender in March of last year. It was attended by well-known competitors from all over Asia, such as China and Hong Kong.
"Wärtsilä's ability to fast-track delivery with flexibility and reliability resolved the bidding process for our benefit," says Nicolas Leong, the Regional Director in Southeast Asia's Wärtsilä Energy Business.
In July 2018, a supply contract was signed between Wärtsilä and SEPCOIII Electric Power Construction Co. Ltd, the EPC (engineering, procurement, and construction) contractor. The power plant is scheduled to start operations in Q1 2019.
"We are pleased to be able to provide an environmentally sound and affordable energy solution for people in Myanmar."
Market entry into Myanmar takes time
It was Wärtsilä's first order in Myanmar.
"It was a breakthrough that was preceded by four years of groundwork," Leong says.
He commends the role of Business Finland and the newly opened Embassy of Finland in helping to open the doors to the government and various ministries and business networks.
"Here, cooperation often starts from the top of the ministry, from where it cascades down to a practical level."
Although Yangon's young people use mobile applications almost as vigorously as their peers elsewhere in Southeast Asia, decision-makers and the business people represent a more conservative way of working.
While in other parts of the international business community, you can contact people in a fairly straightforward way through e-mail and have conference calls with Skype, in Myanmar, access to the decision makers needs a reference from the Embassy.
"Meeting requests are sent by fax and confirmed by calling from a landline," Leong describes.
A risk-taking capacity needed in Myanmar
Myanmar's economy and infrastructure declined during 50 years of military rule, but since the country began its transition to civilian government in 2015, many reforms have been made. They have aimed to privatize, deregulate, develop legislation, open markets to foreigners, and integrate into the world economy.
Although the market is still in development, the potential for commercial activity and investment is high. Economic growth has been between 6–7% in recent years. The key areas for Finnish technology companies are clean-tech, digitalization, and health.
For Finnish companies interested in the Myanmar market, Leong recommends contacting Business Finland.
"The Business Finland team here in Yangon has expertise in market opportunities. You can evaluate with them whether the company has the right solutions for Myanmar's market."
According to Leong, people often mix Finland up with other Nordic countries, but Nokia and Angry Birds are, of course, familiar.
"In business, we have a reputation for doing business fairly and transparently," Leong summarizes Finland's strength.
Text: Tanja Harjuniemi
This is Wärtsilä
Wärtsilä is a global leader in smart technologies and complete lifecycle solutions for the marine and energy markets. By emphasising sustainable innovation, total efficiency and data analytics, Wärtsilä maximises the environmental and economic performance of the vessels and power plants of its customers. In 2018, Wärtsilä's net sales totalled EUR 5.2 billion with approximately 19,000 employees. The company has operations in over 200 locations in more than 80 countries around the world. Wärtsilä is listed on Nasdaq Helsinki.
www.wartsila.com
Business Finland
Business Finland's BEAM program provides innovation funding for companies in intererested in South East Asian markets. More information on the BEAM program website.