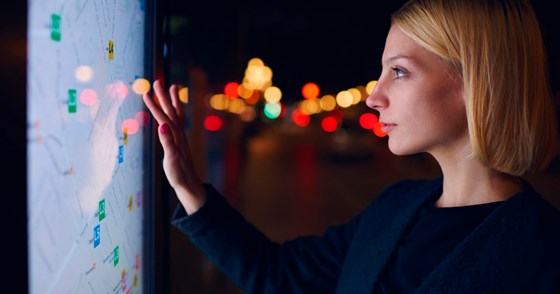 With a keen eye on trends, hot topics and the latest technology solutions in the critical communications sector, Comms Connect is the key source for vital information and networking opportunities.
Whether you're in the resource sector or public safety, transport or utilities, security or consulting, the conference and exhibition delivers countless opportunities to seek out new technology, share ideas and make new contacts.

Business Finland together with Critical Communication Finland will host a Finland Pavilion and bring 12 Finnish companies to showcase their services and solutions in critical communication area.
See you in Melbourne!
The 12 Finnish companies that will be participating are:
Bandercom
Bandercom specializes in radio network dimensioning & site planning and project managerial services, such as specific coverage issues; In-Building, tunnel and harsh environment. We deliver the whole package to the client's requirements. From consulting, planning, implementation and services launching to full roll-out of specific network elements. We have both technical and managerial specialists working as experts. All of our integrations and services will be developed both from technical and business aspects. Bandercom is devoted to delivering high quality systems and services since 1992 and our goal is to meet all our customers highest expectations and requirements.
Beaconsim
Beaconsim is the global leader in simulation of critical communications. Simulators create a virtual communication environment where it is safe to learn and plan – even before the real network is up and running. Beaconsim ONE self-learning and TEAM virtual classrooms shift focus from training to learning, and the benefits are clear not only for new users, but also when radio functions or SOP's change. Beaconsim TEAM forms a state-of-the-art simulation system together with Virtual Reality software such as XVR, which makes learning possible through scenario-based training in all levels of command (Gold/Silver/Bronze). Beaconsim PLAN helps you to design and test your fleet maps as well as terminal and network settings. Our solutions have been delivered to customers in 28 countries in Europe, Africa, Middle East and Asia.
Bittium
Bittium is a trusted Finnish company with over 30 years of experience in advanced radio communication technologies and biosignal processing. For secure and critical communications, Bittium offers proven mobile devices and cyber security solutions certified up to Confidential level. Bittium Tough Mobile™ is a secure and strong LTE smartphone packed with innovative features that has been certified for handling Restricted and Confidential data together with Bittium Secure Suite™. Bittium Tough Mobile HybridX™ is a solution meant for authority use, where Bittium Tough Mobile is coupled with a functional back cover that is integrated to a PMR device. Bittium Tough Mobile HybridX can be used to operate both the Bittium Tough Mobile smartphone and PMR device, and communicate with both LTE and PMR network users.
Cloudstreet
Finland-based Cloudstreet is a US & EU patented Network Slicing innovator dedicated to revolutionizing the mobile experience, ensuring flawless network performance for life and mission critical applications, empowering user choice and driving new MNO revenues. Leveraging the power of Software Defined Network Function Virtualization (SDN/NFV), Cloudstreet provides the world's first in-market, carrier-grade Network Slicing Platform. Tailoring Quality-of-Experience to user demand and context, Cloudstreet delivers application-aware slices for any use case with SLA-assured performance for capacity, latency and throughput. Awarded the EC's Horizon 2020 grant and Best Connectivity Solution (WCA16), Cloudstreet's cost-reducing, revenue-generating platform is deployable in today's 4G networks for any 5G-envisioned network slicing use cases.
Codea
Codea Oy is a Finnish company specializing in a range of location-based application solutions that are developed and expanded in co-operation with our customers and in accordance with their wishes. All Codea's products are the result of our own development work and they are always manufactured utilizing the latest technology. Codea's main products include the fleet management system Leda Control, the 3D navigation and status update application Leda Nasta, and the server solution Leda Server. Codea is participating in delivering a Common Authority Field Command System to the Finnish National Police Board.
Dedicated Network Partners
Dedicated Network Partners (DNWP) develops and produces critical communications networks for utilities, corporations, and enterprises. DNWP is a Finnish high-tech brand driven by the product philosophy to design devices that beat records in value. DNWP devices provide true multiservice capabilities to support a wide range of voice and data interfaces and a variety of connectivity scenarios making them one of the most reliable and sustainable critical communications solutions on the market.
Insta DefSec
Insta DefSec Oy provides critical command and control systems for public safety and defence organisations as well as cyber and information security solutions. Our Insta Response™ product family offers innovative and modern solutions for emergency management professionals within public safety and security organizations. Insta Response™ is a genuine multi-authority system by design and it´s designed to meet the needs of critical control rooms that operate in real time 24/7. It is also the base of Finland´s new emergency response centre system, ERICA. Insta DefSec Oy is part of Finnish privately owned Insta Group, with over 800 employees and 100 million Euros turnover.
Mentura Group
Mentura Group is the leading provider of advanced and intelligent software solutions for Critical Operations. Mentura has been pioneering in migration to LTE, being a first line innovator in re-defining the solutions and processes in the hybrid world. Our solutions empower authorities, first responders and professional organisations to build and protect the safe and smart society. Our interoperable COREMOTE solution family guarantees controlled moves for critical missions by allowing professional organisations to reliably and efficiently manage their field operations and security using Critical Communications Networks.
Nokia
We create the technology to connect the world. Powered by the research and innovation of Nokia Bell Labs, we serve communications service providers, governments, large enterprises and consumers, with the industry's most complete, end-to-end portfolio of products, services and licensing. From the enabling infrastructure for 5G and the Internet of Things, to emerging applications in digital health, we are shaping the future of technology to transform the human experience. With more than 115 public safety customers around the world, we are designing, building and optimizing broadband mission-critical communications solutions, which improve the way first responders operates and meet the most stringent security and reliability needs.
Roger-GPS
Roger-GPS is the leading European manufacturer of Global Navigation Satellite System (GNSS) solutions worldwide. Our customers come from a wide range of fields including public safety, defense, air forces, airlines, public transport, logistics, telecommunication and companies manufacturing, selling and servicing GNSS instruments, receivers, terminals, systems and services. Our proven system concept enables the use of GNSS repeater devices and services in places where it was previously impossible. The products are manufactured in Finland and used in all continents through our worldwide distribution network.
Savox
Savox Communications is a global provider of communication solutions for safety and security, defense and industrial markets. The core mission of the company has remained the same throughout the years: to save lives by providing the best communication solutions for professional working in demanding environments. Savox has built its expertise and knowledge around the requirements of these professionals working in harsh and hazardous environments, intrinsically safe products being of the specialities of the company. The products development concentrates around the end-user needs, always aiming for the innovative and end-user driven solution.
Wirepas
Wirepas Mesh enables wireless IoT networking at massive scale. It is a de-centralized IoT network protocol that can be used to connect, locate and identify lights, sensors, beacons, assets, machines and meters in cities, buildings, industry, logistics and energy – with unprecedented scale, density, flexibility and reliability. It can be used on any radio hardware and on any frequency band. Wirepas has its headquarters in Tampere, Finland and offices in Australia, France, Germany, India, South Korea, the UK and the United States.