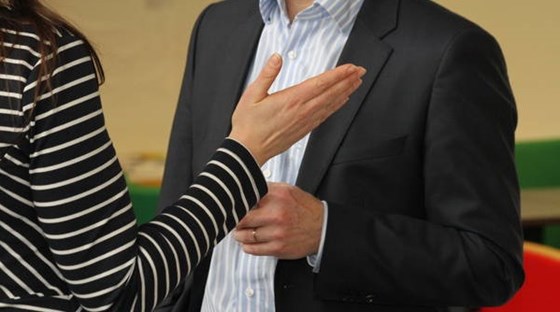 FUNDING INFO DAY FOR MARITIME SECTOR, SHIPPING, LOGISTICS AND MARINE INDUSTRIES
Finnish maritime cluster has the potential to become a global leader, and a forerunner in sustainability and digitalization. Strong and continuous development is a requirement for the competitiveness of the maritime cluster. Our aim is to encourage actors in the maritime sector to create innovations through collaboration.
The Funding Info Day will present the upcoming funding opportunities offered by Business Finland, the EU programmes Horizon 2020 and CEF for maritime and transport projects, research and innovations, and investments.
Also, a brief introduction to the application processes and technical requirements of the applications will be presented. Invited speakers will share their experiences on both the national and EU Horizon 2020 and CEF funding application processes and project management.
Participants will have an opportunity to ask questions and discuss their project ideas with the representatives of the EC as well as the national authorities.
The Funding Info Day will be organized by Finnish Maritime Cluster (FMC), in cooperation with Business Finland, Ministry of Transport and Communications, and Finnish Transport Agency.
TIME AND VENUE
Tuesday 27.11.2018, 9:30–16:30.
Messukeskus Conference Centre, Messuaukio 1. Meeting room will be informed later.
HOW TO REGISTER?
(The event if full)
There will also be a possibility to follow the presentations via live streaming from here.
PRELIMINARY PROGRAM
09.30–10.00: Registration and Coffee
10.00–10.05: Introduction and Welcome, by Merja Salmi-Lindgren, Project Manager, Finnish Maritime Cluster
10.05–10.45: National Maritime Innovation Funding Instruments Today
Smart Mobility – Introduction by Ulla Lainio, Head of Smart Mobility, Business Finland
Funding services of Business Finland by Juha Suuronen Senior Director, Business Finland
11.00–12.00: Horizon 2020 Programme Opportunities for the Maritime Cluster, by Tom Warras, Executive Coordinator, Business Finland
Calls for 2019
Calls for 2020
Application process and project management
12.00–13.00: Lunch and Networking
13.00–13.30: Experiences
Case: Using National & EU Level Funding in Commercialization of Norsepower Rotor Sail, by Tuomas Riski, CEO, Norsepower
Case: EU Project Applications: Experiences and Lessons Learned from SEDNA and MIRROR, by Martin Bergström, University Lecturer, Aalto University
13.30–14.00: MoS Support to Maritime Actions Under CEF, by Jaroslaw Kotowski, Senior Project Manager, European Commission, Innovation and Networks Executive Agency (INEA)
14.00–14.30: CEF Application Process, by Finnish Transport Agency
14.30–15.00: Coffee and Networking
15.00–15.30: Experiences
Case: NextGen Link – Upgrade of the Maritime Link with the Port Interconnections in the ScanMed Corridor, by Markku Alahäme, Development Manager, Port of Turku
Case: Finnlines' Experience on the Application Process and Acting as a Project Coordinator for MoS Projects, by Thomas Doepel, Head of Group Purchasing, Finnlines
15.30–16.30: Discussion of Possible Project Proposals
How to contribute to a smart, sustainable and safe maritime sector?
Short introductions of companies who can help you in building the proposal and support in coordinating the project
16.30: Closure of the Event
FOR MORE INFORMATION, PLEASE CONTACT:
Marjukka Holopainen-Rainio, Arctic Maritime & Offshore from Finland Program Manager, Business Finland
Email: marjukka.holopainen-rainio(at)businessfinland.fi
Phone: +358 50 5710 038
Merja Salmi-Lindgren, Project Manager, Finnish Maritime Cluster
Email: merja.salmi(at)finnishmaritimecluster.fi
Phone: +358 40 5160054