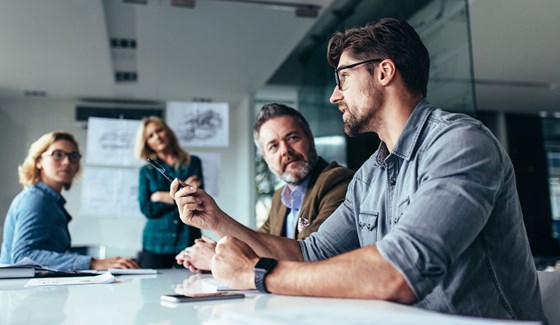 Cognitive Healthcare Innovation Cluster is an innovation ecosystem with participants from different sectors related to health and wellbeing – including startups, IT and health tech companies, healthcare providers, insurance, pharma, food industry companies, public sector, academia and research. The ecosystem is coordinated by IBM Finland and co-funded by Business Finland.
The mission is to make Finland the most empowered nation in terms of health and well-being. The Cognitive Healthcare Innovation Cluster has defined a number of key challenges, related to fragmented health data, siloed healthcare system, lack of focus in outcomes and in human centricity. The ecosystem's work happens mainly in facilitated innovation workshops, and we have also arranged a two day Innovation Camp, where ecosystem members focused in developing new solution ideas and concepts to tackle those key challenges.
The ecosystem event on 13.12. is meant for the members of the ecosystem, as well as for other stakeholders and parties who are interested in getting to know our ecosystem and hearing about our journey so far.
Come and meet an innovation ecosystem that – according to several of our members – is "a bit different, in a good way, from all those other forums and working groups" where they have participated.
Agenda
12.30 Registration, glogg and demos
13.00 Opening words by Business Finland
13.15 Introduction of our innovation ecosystem and a summary of the journey so far
13.45 Voice of the ecosystem – participants talk about their experiences, ideas, wishes
• Juha Korhonen, Imaqen and/or Kari Bäckman, Benete
• Markus Väisänen, Pfizer
• Janne Huttunen, Nevustech
• TBD, Oulu Health
• Riko Louhimo, Finnish Institute of Occupational Health
14.45 Panel discussion – Why do innovation ecosystems matter?
• Sakari Lukkarinen, Metropolia University of Applied Sciences
• Michael Quarshie, Meallogger
• Juha Merinen, Smart Internalization
• Auli Pere, Business Finland
• Kenneth Salonius, Vertical
15.30 Networking and demos
17.00 Event ends

Registration
Register by sending a note to: events@rag.fi