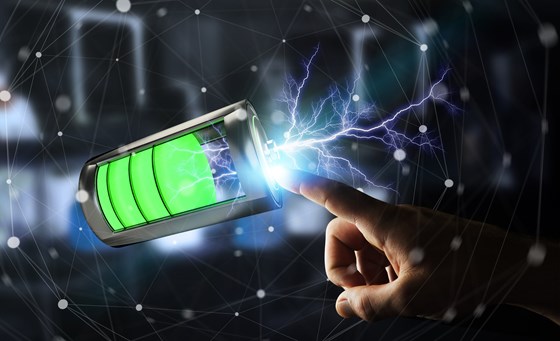 The January 25 workshop will build on the previous workshop (on January 16), extending this to the Nordic dimension and some participants from the Nordic countries are invited to join.
The main objectives are: 1) to make the identified themes more concrete towards possible future activities within the Business Finland battery ecosystem, and 2) to outline how such battery ecosystem and activities can be integrated into the Nordic and European battery space.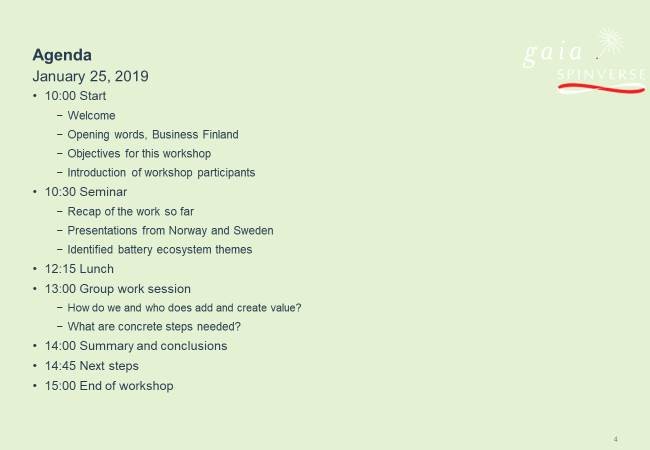 The language of the workshop is English.
The workshops are part of Business Finland's Batteries from Finland background study and activation work for building a national battery ecosystem, and will be facilitated by Gaia Consulting (www.gaia.fi) and Spinverse (www.spinverse.com).
The background study supports Business Finland's Batteries from Finland activation work for accelerating the formation of a national battery ecosystem and a whole new industry building a national battery ecosystem. The objectives for Batteries from Finland are:
To create an internationally competitive battery industry business system in Finland;To raise Finland's battery recycling expertise as a globally leading nation;To increase the business offering by companies in the field;To link Finnish actors with and into international networks and growing markets; and,To attract international manufacturers of battery cells, components and chemicals and their R&D&I centers to Finland.