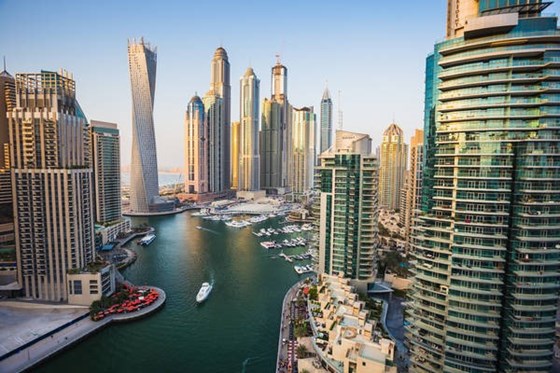 Welcome to Middle East coaching day to hear about the opportunities awaiting Finnish food & beverage companies in this market!
Food From Finland is arranging a half-day coaching day to give an overview of the Middle East market as well as the challenges, regulatory information, and valuable information regarding the market entry process. The coaching is led by Mr. Manolis Trigkonis, the founder and Managing Partner of Nifor llc, an international strategic business consultancy firm headquartered in Abu Dhabi, UAE.
After the training there is a possibility for an individual meeting with Mr. Trigkonis for a limited number of companies. To make the most out of the short meeting time, we request you to fill out a background information questionnaire for Nifor. The information is used only to prepare for the meetings. The questionnaire will be sent after booking the meeting; if you have not filled out the questionnaire within the given time limits, your meeting time will be given to companies on the waiting list. If all the meeting times are already booked, please contact roosa.siitonen (at) businessfinland.fi
Program for the Day
9:30 Coffee and registration
10-12 Training session
General data Middle East with focus on UAE/KSA
Focus on food and drink market trends and consumption
Drivers of consumption and innovation trends (organic/natural/healthy/free from)
Horeca sector overview
Retail panorama, mainstream retailing chains, key organic chains / premium formats
Entry route to the Middle East: key considerations
Cultural considerations: Etiquette, time
The role of the Finnish Food Authority in food export to Middle East - Ulla Ollila, Ruokavirasto
12-13 Lunch break (at your own cost)
13 -> One-to-one meetings (20 min)
Specific one-to-one meeting sessions, aiming to:
Evaluate potential interest in the Middle East
Give targeted feedback on range and prospects : companies briefing documents including product information to be sent to Nifor beforehand
Recommend best routes to market
Answer any of your questions
About the Speaker
MANOLIS TRIGKONIS, NIFOR
Manolis is a driven senior executive and leader with successful track-record within the B2B, FMCG, Retail and Commodity markets. Multilingual, with a broad portfolio of achievements that include change management, business turnaround, value creation and profit maximisation and the entry into new and challenging market sectors. Manolis has lead successful senior teams representing demand, supply and support in the Middle East and Europe.
Since 2017, Manolis is the founder and Managing Partner of Nifor llc, an international strategic business consultancy firm headquartered in Abu Dhabi, UAE, helping its international partners realize their ambitions growth potential in the Middle East and Globally.