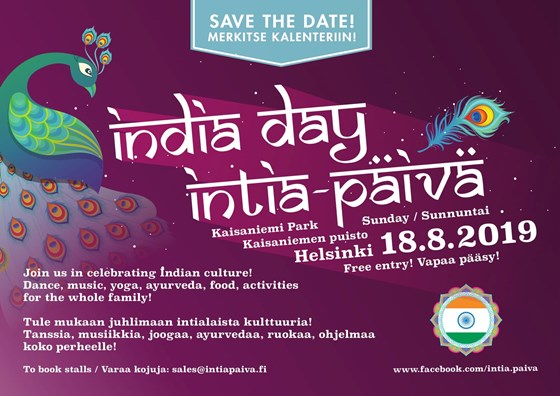 Intia-päivä or India Day is a mega event and a unique celebration of Indian culture, yoga, ayurveda, cuisine, film, tourism and the rich heritage of India in the heart of Helsinki.
Organized by Suomi Intia Seura ry, Embassy of India in Helsinki and Indian regional associations in Finland, the event brings together the Finnish and Indian communities living in Finland to celebrate the spirit of living and working together.
Talent Boost program will be present at the India day! Welcome to visit our booth and discover new work opportunities! See you at the India Day!
If you are a company and are interested in hiring the top Indian talents that are already in Finland, please contact us and tell us about your open opportunities.