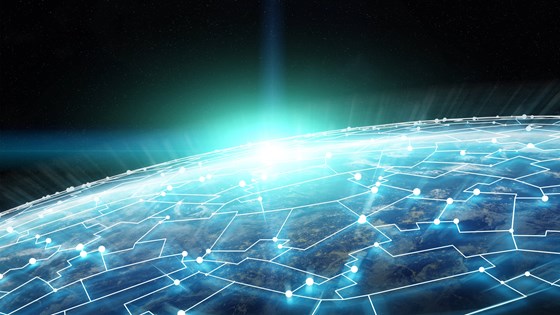 This two-day training workshop is continuation to the US New Space Economy market study, which was released last spring, and it acts as preparation for Business Finland's New Space Economy program's market activities in the US during spring 2020.
Date and venue
Day 1: Monday Nov 11 2019 8:30 -17:15 (training)
Day 2: Tuesday Nov 12 2019 8:15-17:15 (company specific sparring / workshop)
Trainers
Mr. Pekka Laurila, Iceye, Chief Strategy Officer
Mr. Jukka Salminiitty, Foreign Ministry, Senior Trade Commissioner
Mr. Markus Ranne, Business Finland, New Space Economy program manager
Address: Team Finland House, Porkkalankatu 1, Helsinki (meeting room: Kallio)
Registration: please register by Thursday Nov 7, 6 p.m. You can register both days separately (Day 1 and/or Day 2). Maximum amount of participating companies is 14.
The event is free-of -charge. Each participant will take care of own travelling, accommodation etc. costs. If the company has registered but the representative does not show up, the registered company commits to pay a EUR 500 no show fee.
Program: Day 1, Monday Nov 11 2019
8:30-9:00 Registration, coffee
9:00-9:15 Opening, introductions
9:15-9:45 Overview of NSE activities in the US
Markus Ranne/Petri Haahti
9:45-11:00 Opportunities and trends in New Space
Dr. Ioana Cozmuta
11:00-12:15 Business in the US: Biz strategy and how to develop a value proposition
Alexandru Chitea
12:15-13:00 Lunch
13:00-14:00 What and how Iceye is doing in the USA. Iceye view on the US New Space Economy market
Pekka Laurila
14:00-15:15 Funding and financing (public/private, what funds, how much, for what, process)
Dr. Ioana Cozmuta/Alexandru Chitea
15:45-16:00 Coffee break
16:00-17:15 Working with accelerators, Risk charts
Dr. Ioana Cozmuta/Alexandru Chitea
17:15 Closing
Day 2, Tuesday 12.11.2019
Company specific sparring. Each participating company can book a 1 h 30 min slot. Companies should prepare a short pitch (3-5 min) and prepare to discuss about their US plans.
1-on-1 company meetings consists of three (30 min) consecutive sessions. Sessions are planned so that each company should be in place in Ruoholahti ca. 1 h 30 min.
Sessions
Session 1. Dr. Ioana Cozmuta – SpaceTech / Space Ecosystem (30 min): Company pitch (3-5 min), feedback and discussion on the fit to markets/ecosystem.
Session 2. Alexandru – U.S. Business (30 min): Company pitch (3-5 min), short plan for US markets, discussion and feedback about fit to US markets and the plan.
Session 3. Petri Haahti – TF support : Company pitch (3 min), discussion about suitable TF Support /services for the company.
Proposals for time slots will be emailed to registered participants.