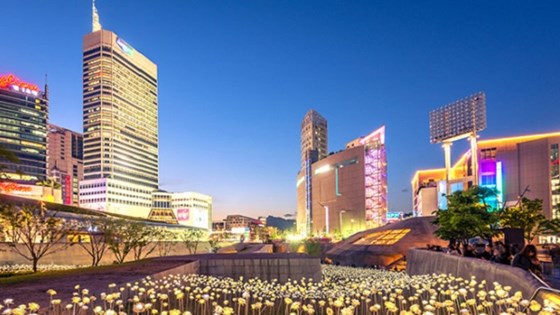 Welcome to join South Korea coaching day to hear about the opportunities awaiting Finnish food & beverage companies in the Korean market! Food From Finland is arranging a half-day coaching day to tell more about the opportunities, as well as the challenges, regulatory information, and valuable information regarding the market entry process. The event is free of charge and is led by Jani Toivanen, our food industry coordinator in South Korea.
Registration to this event will close on Friday 22nd of February.
Contents of the training
9:30 Coffee and registration
10-12 Training session
Jani Toivanen, Business Finland
South Korea Country Overview
Consumer Behaviour and Lifestyle Trends •
Doing Business in Korea
Korean Food & Beverage Market Analysis

Latest Trends
Main Sales Channels

Food & Beverage Import Regulation

Trade Barriers
Tariffs
Product Labeling Requirements
Other Relevant Regulations

Market Entry Process
Future Opportunities and Food From Finland Activities in Korea
Q&A
WHY SOUTH KOREA?
South Korea is the fourth largest economy in East Asia and 11th largest in the world. South Korea is a country with high living standards, where the consumers also have a high amount of expendable income, and the willingness to spend extra on high quality products. While Korea has a rich food culture of its own, it is also heavily dependent on imported food and agricultural products. The EU-Korea Free Trade Agreement has eliminated most tariffs and decreased trade barriers for European food products, and Korea is considered to be a relatively easy market for doing business.
Due to recent trends and product safety concerns, Korean consumers have started paying closer attention to the quality, ingredients, and safety of the foods they consume. The awareness and interest towards international foods have increased exponentially in recent years as more foreign products have entered the market and consumers are more exposed to foreign food cultures. Changing demographics due to an extremely low birth rate and aging society also are changing the demand and creating new opportunities for foreign food producers.
ABOUT THE SPEAKER
Mr. Jani Toivanen is a Finnish food industry specialist with an extensive knowledge of the Korean food & beverage market, market trends & opportunities, and import-related government legislation. He is currently working as the country coordinator for Food From Finland in South Korea, and has organized several campaigns and market opportunities yearly in the market. He has provided advice services and sales leads for numerous Finnish SMEs in regards to their internationalization plans.