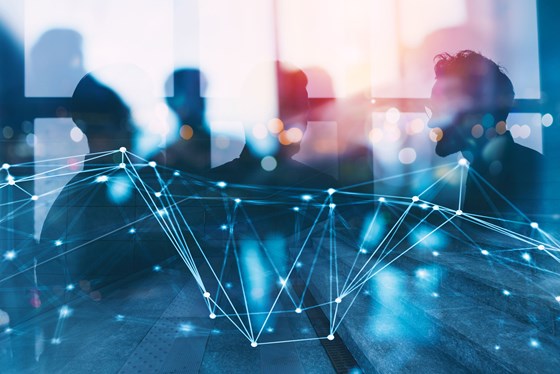 Smart Life Finland program welcomes you to join our webinar on Monday June 29th at 13.00-15.00!
Since 2018, German Ministry of Health has done persistent work to digitalize the German health care system. Is Germany maybe more open for digital innovations after Covid-19? In our webinar Ms. Julia Pietsch, Senior Manager from Germany Trade and Invest elaborates how the Covid-19 pandemic has affected the German health care market and what solutions are now most attractive for health care providers in Germany.

From summer 2020 onwards German doctors are able to prescribe digital health applications (DiGAs) to 73 million publicly health insured citizens. Providers of the digital health applications get reimbursement for their services from the German national statutory health insurance funds after passing the so-called Fast-Track procedure of the German Federal Institute for Drugs and Medical Devices (BfArM). Come the hear Dr. Julia Knorr, Senior Consultant from Kalms Consulting explaining the Fast-Track procedure and the requirements for a successful application and market entry via this procedure. Dr. Knorr will also answer your questions regarding Fast Track.


Agenda
Welcoming words
Elina Iso-Oja, Advisor Business Finland

Smart Life Finland program and activities in Germany
Kari Klossner Program Manager, Health and Wellbeing Ecosystems, Business Finland

German health care market after Covid-19
Julia Pietsch, Senior Manager, Germany Trade and Invest

The new Fast-Track-Procedure in the German healthcare system
Dr. Julia Knorr, Senior Consultant, Kalms Consulting GmbH

Explorer funding tools for Finnish companies
Harriet Gullstén, Senior Advisor, Business Finland

Q & A session

Closing words and wrap up
Elina Iso-Oja, Advisor Business Finland


About the Speakers
Julia Pietsch, Senior Manager, Germany Trade and Invest:
Julia Pietsch is Manager Healthcare at Germany Trade & Invest, the German government's agency supporting foreign companies expanding into Germany. She advises and works with international companies preparing R&D, manufacturing and sales operations in the German Life Sciences and Healthcare sectors. Prior to joining Germany Trade & Invest Julia Pietsch worked at the Scientific Information & Promotional Material department of Sanofi Aventis Deutschland GmbH. She also interned at the U.S. Commercial Service of the Embassy of the United States in Berlin where she helped U.S. companies to find distributors in Germany. Julia Pietsch holds a Master of Arts in North American Studies from the Free University Berlin.
Dr. Julia Knorr, Senior Consultant, Kalms Consulting:

Dr. Julia Knorr is responsible to analyze medical device technologies in the context of the German healthcare system to tailor unique market access and reimbursement as well as regulatory strategies according to national or supranational legislation. Her work includes creation of value dossiers and therefore assessment of scientific publications and interaction with medical experts and key players in the self-administration of the German Healthcare System. She gained extensive expertise in project management in the pharmaceutical industry by leading pan-European post-marketing studies for regulatory compliance helping to understand local requirements influencing transnational large-scale projects.
Her background in biochemistry and biomedical sciences allows her to accompany projects in Medtech ranging from classic medical devices to in-vitro diagnostic medical devices up to highly innovative interface technologies.She has been involved in the organization and realization of several events and webinars and has been invited as a speaker to give presentations on various topics of the European and German healthcare context e.g. IVDR, MDR and Market Access Germany.
Due to changes in legislation and emerging digital health applications her focus on digital transformation of the healthcare landscape increased tremendously with a proven track record of relevant events in the field.