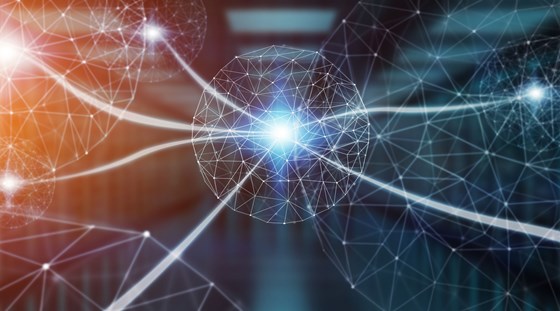 Germany's jumpstart into digital health
The German Parliament decided to pass the DVG ("Digitale Versorgung Gesetz" / "digital healthcare act") on November 7th. From summer 2020 on, German doctors will be able to prescribe digital health applications to the 72 million insured citizens of the statutory healthcare system. Come to hear about the digital health care market in Germany and get firsthand information about the new digital healthcare act (DVG) from the Health Innovation Hub of the German Federal Ministry of Health.
Business Finland supports your market entry for example by providing innovation funding with ZIM Innovation Programme. Come to hear about the funding possibilities and how it can benefit your business.
8.00 Opening Words
Kari Klossner, Program Manager, Business Finland
8.05 German health care market overview
Julian Ramirez, Berlin Partner for Business and Technology
8.20 Introduction of joint German-Finnish Call for cooperation projects
Christian Fichtner, AiF Projekte GmbH
8.35 Finnish-German innovation project – a case presentation
Lars Aikala, Valoya

8.50 Networking
9.30 Main Health Tuesday event ends
9:30 Global Network Round Table on The new Digital Supply Act bringing German health care system to digital era
Chair: Elina Iso-Oja, Business Finland

DVG – Germany's fast track into digital health
Henrik Matthies, Health Innovation Hub of the German Federal Ministry of Health

From Summer 2020 on, it has been planned that any German doctor will be able to prescribe fully-reimbursed digital health applications to 73 million Germans. Henrik will outline how the process works and how to apply for this new fast track program.
Introduction to Smart Life Finland German market plan & activities, Kari Klossner, Head of Smart Life Finland

Feedback discussion on the plan, general Q&A
10:30 Roundtable session ends
In addition to Helsinki, Health Tuesday will be live-streamed to several parallel events in Finland, which have their own registrations:

Oulu
Turku
Tampere
Kuopio
You can follow the event through a webcast and watch the roundtable session here.


Please find the presentations below:
Kari Klossner, Germany Becoming a Top Country in Digital Health

Julian Ramirez, German health care market overview