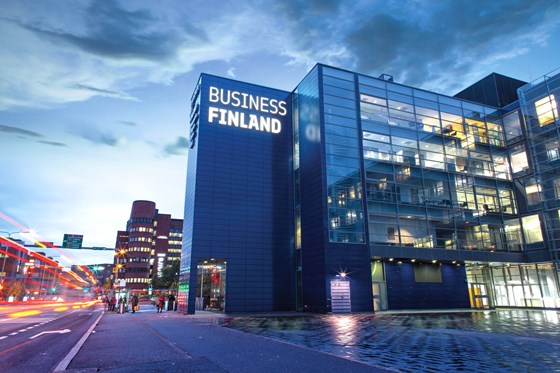 Grow with Business Finland
Business Finland is supporting companies to go global, funding innovations and identifying business opportunities and helping to transform them into global success stories. Business Finland is also speeding up creation and development of ecosystems, and orchestrating theme specific programs to build networks which enable the participants to resolve common challenges and learn from their peers. Business Finland is a partner for Finnish SMEs who are aiming to international growth, and can support companies during the different stages of internationalization.
Because of several requests from Health Tuesday audience, we have decided to focus our seminar in April to introduce Business Finland more in detail. How to become a customer, what you should know about Busiess Finland services and processes, and how Business Finland can boost your international growth.
After the seminar, there will be a short networking session followed by Japan market opportunity related roundtable.
Please do note that the virtual Teams event will be recorded for viewing after the event.
Program
8.00 Opening Words
Sampo Sammalisto, Program Manager, Business Finland

8.05 How to become a Business Finland customer?
Marko Salonen, Senior Director, SME & Midcaps, Business Finland
Tuomas Harju, Senior Adviser, Startup & Fast growth, Business Finland

8.15 Services in nutshell
Marko Salonen, Senior Director, SME & Midcaps, Business Finland
Tuomas Harju, Senior Adviser, Startup & Fast growth, Business Finland

8.30 What you should know about Business Finland customer journey and roles of different contact points
Marko Salonen, Senior Director, SME & Midcaps, Business Finland
Tuomas Harju, Senior Adviser, Startup & Fast growth, Business Finland

8.40 Questions and answers

8.55 Closing words

9.00 Main Health Tuesday event ends

9.15 Global Network Round Table – how to become big in Japan
Opportunities before, during and after the Tokyo2020 Olympics

Expert panel: Marko Salonen (Senior Director, SME & Midcaps), Masahiro Kimura (Senior Advisor, Business Finland Tokyo), Eiji Atsumi (Senior Advisor, Business Finland Tokyo) and Elina Puszkarzewicz (Senior Advisor)

9:15 Welcome to roundtable, short review of agenda
9:20 Japan Healthcare&Wellbeing market
- Short summary of market
- Key market drivers
- Key opportunities for Finnish companies
- What is needed to succeed in Japan
9:45 Tokyo Olympics2020 Pavillion @ Embassy of Finland
- How Finnish companies can benefit from the pavilion
- Healthcare week in October (week 42)
10:00-10:15 Open discussion and Q&A
10.15 Roundtable session ends


Please find the presentations below:

Opening words