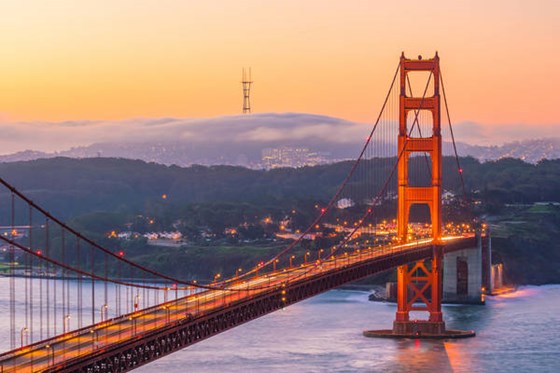 Welcome to the USA coaching day to hear about the opportunities awaiting Finnish food & beverage companies in this market!
Food From Finland is arranging a half-day coaching day to give an overview of the USA market as well as the challenges, regulatory information, and valuable information regarding the market entry process. The coaching is led by Mr. Harout Nazerian and Mr. Mike Wang, the founders of Next Etch Consulting Group, headquartered in California.

There is an opportunity for participating companies to have individual meetings with US professionals. However, the meetings will be prioritized mainly to companies, which will have the best option to launch their products to the US market. Please indicate your interest for individual meeting when registering yourself to this event. There is a limited amount of meeting slots and background information of the company is required for the meeting. The instructions for filling out the background information form will be sent out to those who are interested in having the meeting.
Why USA?
The U.S. boasts the world's largest economy, with a gross domestic product of over 20 trillion USD
Home to over 300 million people from a diverse range of backgrounds, the American population displays an equally broad set of preferences and behaviors
With an increasing amount of focus, American consumers look to food and beverage as a way to enhance their lives
All of this contributes to a robust food and beverage industry that is ready and waiting for exciting new products
Contents of the training
9:30 Coffee and registration
10-12 Training session
US Country Overview o Business & Personal Cultural Norms

Demographics & Psychographics Overview

US Consumer Behaviour and Lifestyle Trends
US Food & Beverage Market Analysis

Latest Trends o Main Sales Channels
Main Distribution Channels & Value Chain Economics

Food & Beverage Import Regulation Overview

FDA
Product Labeling Requirements
FSMA (Food Safety Modernization Act)

Market Entry Process

Consumer Value Proposition Development
Building Awareness
Typical Challenges to Consider

Finnish Food in USA
What not to do in the USA…
How to approach Buyers with sales pitches?
Summary/Recap
Q&A
The role of Finnish Food Authority in food export to USA - Karolina Östman, Ruokavirasto
12-13 Lunch break (at your own cost)
13 -> One-to-one meetings (20 min)
Specific one-to-one meeting sessions to discuss workshop topics on a more company-specific level