Finland is the superpower of Virtual & Augmented Reality development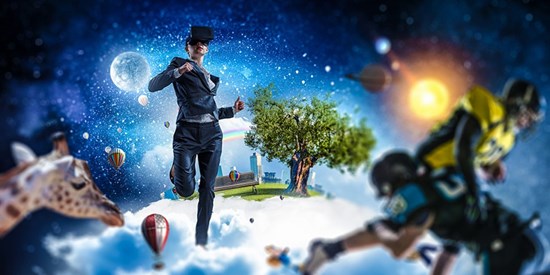 The Finnish Virtual Reality Association's (FIVR) and Tekes' report of the Finnish VR/AR industry is completed and downloadable. VR/AR is a growing business and Finns have a significant knowhow on it.
Finland is well-known as being a game development superpower. This still holds true, but some of these superheroes have moved to Virtual and Augmented Reality space. In fact, Finnish Virtual Reality Association (FIVR) has already found there to be over 100 VR/AR studios in Finland.
These studios are presented in the industry report. The Tekes-funded survey of the Finnish VR/AR scene with statistics, companies and all the players involved is now available.
Download the VR/AR Industry of Finland survey here
X Reality Day brings together the best players in VR/AR
X Reality Day on the November 30th at SLUSH, Helsinki gathers the best VR/AR startups, investors from Silicon Valley, Asia & Europe, C-Level Executives, key media and industry experts under one roof. It brings together the early adopters of the new technology to present the latest innovations within virtual and mixed realities.
X Reality Day at SLUSH is organized by Nordic VR Startups in collaboration with ArcticStartup, Tekes, Nordisk Film, Google and FIVR.
Further information
FIVR
Managing Director
Olli Sinerma
olli (at) fivr.fi