Bus stop goes smart and safe in Espoo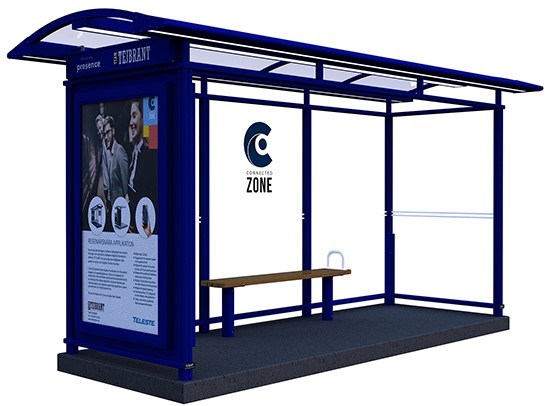 Part of the LuxTurrim5G ecosystem, the bus stop improves safety and security for public places.
With video surveillance and high-capacity 5G connectivity, the smart and safe bus stop addresses one of today's growing everyday challenges: the feeling of unsafety many people experience in public places or when using public transport.
Through the high-speed 5G connectivity and digital, smart displays equipped with advanced security features, the concept allows security personnel to communicate with the bus stops in a unique way. This makes possible to receive alarms, see what is happening in and around the shelters, and respond to possible security situations in real time. In addition, the bus stops can become spaces for innovative delivery of traffic and travel information as well as advertisements.
The smart and safe bus stop is built by Teleste and located at the Nokia Campus in Espoo, Finland. It is in test use as a part of the Nokia Bell Labs driven LuxTurrim5G ecosystem project, funded by Business Finland.
Read the full press release here
Image: Teleste