Business opportunities in Zambia through MFA Funded programme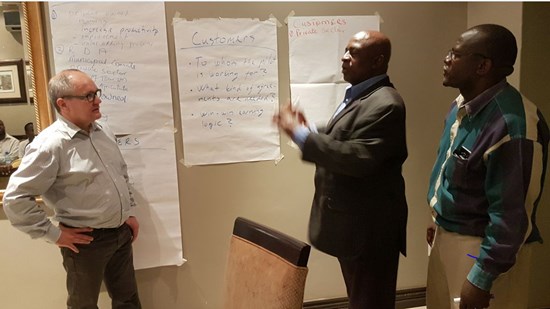 Finnish companies planning business collaboration in Zambia can benefit from activities of a MFA funded development cooperation programme called "Accelerated Growth for SMEs in Zambia" (AGS).
Activities of the AGS programme can be tailored so that they serve the needs of Finnish companies planning to start or expand their activities in the Zambian market in collaboration with local companies, educational or research institutes.
The programme primarily funds Zambian counterparts and Finnish companies can benefit from orchestrated cluster based market access activities and seek funding from Finnish instruments e.g. BEAM and Finnpartnership. AGS- Programme is running for four years (9/2018-8/2022) and the activities are planned during the first year.
Zambia has experienced a strong economic growth in the recent years and the country is classified as one of the fastest growing economies in Sub-Saharan Africa. Real GDP growth has been more than 6% during the recent years, with the main drivers of growth being mining, construction and financial services. Growing industry's energy needs call for solutions for energy efficiency and renewable energies and waste management. Agriculture is the largest sector in Zambia and solutions for higher agri-food processing are very interesting. ICT solutions can be embedded in different sectors.
Companies are invited to workshops or individual meetings as follows:
Monday 26.11. at 10-12 in Seinäjoki with focus on Agri-food processing
Monday 26.11. afternoon in Seinäjoki individual meetings with companies from other sectors
Tuesday 27.11. at 10.30-12.30 in Helsinki with focus on Energy (especially energy efficiency and renewable energies)
Tuesday 27.11. at 13.30-15.30 in Helsinki with focus on Sustainable housing and infrastructure development followed by individual meetings with companies from other sectors
The objectives of the workshops are to
Introduce AGS- programme and opportunities for Finnish companies.


Collect information on Finnish companies interest and wishes to possible Market Access Zambia programme in conjunction with AGS.
Workshops will be facilitated by Matti Tervo (Advisor, private sector) from Finnish Embassy in Lusaka and AGS project manager Anna Erkkilä from NIRAS Finland.
Signing up and further information by Wednesday 21.11.2018: Anna Erkkilä, NIRAS Finland aer(at)niras.fi
The venues will be confirmed to the registered participants latest on Thursday 22.11.2018.