Finland takes the lead in developing maritime digitalization and autonomous shipping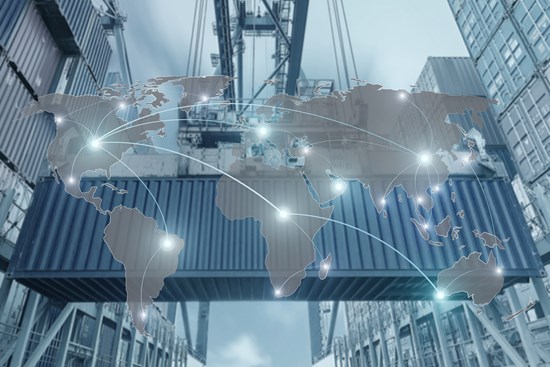 Unique industry-driven ecosystem brings together shipbuilding companies with research and IT.
Finland is home to one of the world's leading digital ecosystems for the marine industry. With a long history of shipbuilding, and over 1,000 companies serving the entire supply chain, the country is poised to transform the maritime industry through the benefits of digitalization, automation and autonomous solutions.
Finland hosts the world's first autonomous maritime ecosystem, One Sea. As the only industry-driven ecosystem in the field, the collaboration gathers together leading marine companies to combine advanced research, state-of-the-art information technology and business. The goal of the One Sea Ecosystem is to create an environment suitable for autonomous ships by 2025. A globally unique feature of the ecosystem is its approximately 127 km2 test area located off the west coast of Finland, open to all organizations wishing to test autonomous maritime traffic, vessels or technology. Most recently, the Finnish Shipowners' Association (FSA) joined the One Sea Ecosystem, bringing with it the deep-ranging industry experience of 25 shipping companies operating over 100 ships.
"Autonomous ships are the future of modern marine traffic," said Ms. Päivi Haikkola, Ecosystem Lead, One Sea Ecosystem. "By contrast with traditional shipbuilding, autonomous shipping requires an entire ecosystem in which decisions are based on big data, smart algorithms, artificial intelligence and optimization of the entire value chain. The One Sea Ecosystem has already brought together many of the major players in the fields of marine technology, cargo handling and digital solutions, and we welcome new Nordic and global partners to join the research collaboration."
Over the next years, digitalization and automation will transform the shipping business, enabling a dramatic development in how data, sensoring, connectivity and AI solutions can be utilized to support decision-making, optimize processes and conserve resources. As a result, both maritime regulations and industry standards will need to develop rapidly.
"As shipping solutions become more intelligent, we will require common interfaces and new technical standards," said Mr. Riku-Pekka Hägg, Vice President, Ship Design, Wärtsilä Corporation. "Despite the fast development of technology in this field, the larger aim is to create smart solutions that enable a more sustainable future for both the shipping industry and society as a whole."
Digitalization opens up vast possibilities for value creation in the maritime industry, even for ships that continue to be operated manually. ABB Ability™ Collaborative Operations solutions already enable real-time monitoring and support for hundreds of oceangoing vessels, and electric, digital and connected technology is the natural route towards cleaner, more reliable and more efficient shipping.
"Automation can bring tremendous benefits to the maritime business, even without looking to completely autonomous ships," said Dr. Kalevi Tervo, Global Program Manager, ABB. "Our goal is to develop solutions that can help ship operators and crews in their work by, for example, increasing situational awareness far beyond the capabilities of the human senses or traditional instrumentation. As a result, we can improve the safety and efficiency of marine operations already today, as we work towards even more advanced solutions in the future."
"Finnish companies offer a wide variety of solutions that advance the digital transformation in the maritime industry," said Ms. Ulla Lainio, Arctic Maritime & Offshore from Finland Program Director, Business Finland. "By embracing the possibilities of the industrial Internet and advanced connectivity, maritime companies around the world can not only increase performance and optimize processes but also create entirely new business models. Whether it is data acquisition, analytics, 3D technologies, wireless communications or IT applications, Finland's maritime business and innovation ecosystem can meet any industry need."
Contact
Ulla Lainio
Arctic Maritime & Offshore from Finland Program Director
Business Finland
Mobile: +358 40 3433 357
ulla.lainio (at) businessfinland.fi