Surprising new joint venture between Finnish companies and universities brings entrepreneurship and study opportunities within reach of billions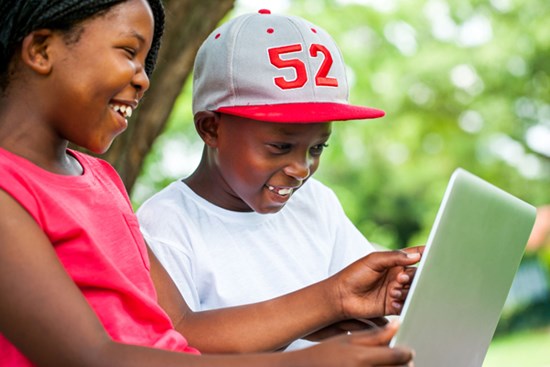 The Fusion Grid project involves Nokia, Green Energy Finland, University Properties of Finland Ltd, Aalto University and Lappeenranta University of Technology. Its goal is to bring in effective telecommunications connections and power grids to areas where building a heavy telecommunications infrastructure is not economically viable. The project has received EUR 1.5 million in funding from Business Finland.
Billions of people in the world still live without secure power generation and telecommunications connections. In sparsely populated areas, or slums growing on the fringes of major cities, lack of energy and telecommunications infrastructure may limit opportunities to study or create a profitable business.
The objective of the Fusion Grid project is to develop a solution enabling local power generation and telecommunications networks without the need for heavy infrastructure. An estimated 3-4 billion people could directly benefit from such a solution. The project has received EUR 1.5 million in funding from the BEAM program of Business Finland.
"The project demonstrates how profitable business and support for emerging regions are not mutually exclusive. It is also an excellent example of how Finnish companies can jointly provide innovative and reliable solutions for emerging markets," says Ilmari Absetz, Chief Advisor at Business Finland.
The mini-base station used in the project generates the energy it needs
The technological core of the project is the so-called mini-base station. With this compact and easy-to-use unit, a 4G connection can be established in a place such as a village or island without the need to build permanent infrastructure.
"Our goal is to build a consumer product from the mini-base station. We will be responsible for maintaining the network, whereas the user can monitor the operation of the base station and perform minor maintenance through a phone-based application," says Team Leader Martti Ylikoski of Nokia.
The base station needs electricity to operate. However, it is intended for areas where there is no local power grid.
"Our job is to make the base station self-sufficient in energy. Solar energy plays an important role in this respect. We are also developing battery technology to ensure a power supply on cloudy days," says Green Energy Finland Partner Miko Huomo.
The first pilot site is planned for Namibia
First, a test environment will be built for the concept on the campus of Lappeenranta University of Technology. The concept will be replicated on the basis of this.
"Negotiations have been held with the Namibian authorities, for example. Independently functioning micro networks have been studied in Finland for many years. For example, a self-contained network originally built as a test environment is functioning in Suomenniemi," says Jarmo Partanen, Professor of Electrical Engineering at Lappeenranta University of Technology.
A network which provides telecommunications connections and a 24-hour power supply will hugely improve people's ability to study and set up businesses. These must be built to be as intuitive as possible, so that full use can be made of the new technology and the services it enables.
"We want to learn about the needs of local people and their level of expertise, so that the technology can be adapted to serve both," says Marko Nieminen, Professor of Computer Science at Aalto University .
The technology could make the sharing of e-learning environments and learning materials easier.
"Namibia is a sparsely populated country. Because distances are long and electricity is expensive, the construction of telecommunication connections is challenging. We believe that eliminating such problems will also create new opportunities for Finnish education exports," says Suvi Nenonen, an expert in work and learning environments from University Properties of Finland Ltd.
Further information
Ilmari Absetz
Chief Advisor, Business Finland
+358 (0)50 5577 837
ilmari.absetz (at) businessfinland.fi
Martti Ylikoski
Team Leader, Nokia
+358 (0)40 56 93 945
martti.ylikoski (at) nokia.fi
Miko Huomo
Executive Partner, Green Energy Finland
+358 (0)50 410 1270
miko.huomo (at) gef.fi
Jarmo Partanen
Professor of Electrical Engineering, Lappeenranta University of Technology
+358 (0)40 506 6564
jarmo.partanen (at) lut.fi
Marko Nieminen
Professor of Computer Science, School of Science and Technology, Aalto University
+358 (0)50 368 4763
marko.nieminen (at) aalto.fi
Suvi Nenonen
Expert in work and learning environments, University Properties of Finland Ltd
+358 (0)50 598 5342
Suvi.Nenonen (at) sykoy.fi

BEAM – Business with Impact
The aim of BEAM, a joint programme of Business Finland and the Finnish Ministry for Foreign Affairs, is to assist Finnish enterprises and other actors in addressing global development challenges, by converting such challenges into successful and sustainable business. The program supports Finnish companies, NGOs, research organizations, universities, universities of applied sciences and others in developing, piloting and demonstrating innovations. The aim is to improve well-being in developing countries and open up international business opportunities for Finnish companies. BEAM is a five-year program with a budget of around EUR 50 million. www.businessfinland.fi/beam