Curbing climate change, artificial intelligence and renewable energy production winners of the competitive bidding on Growth Engines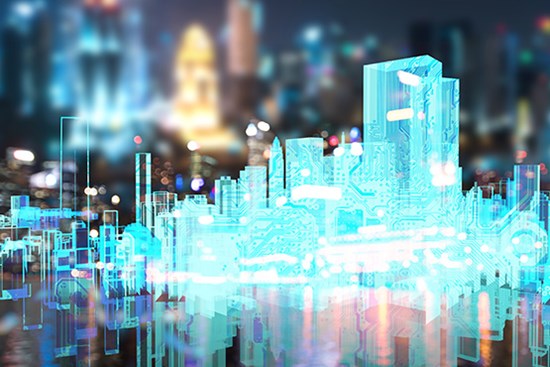 Atmospheric carbon sequestration markets, smart ports, a marketplace for artificial intelligence and new solutions for renewable energy production on the societal scale emerged on top in Business Finland's competitive bidding on Growth Engines. The winners were Compensate, Awake.AI, Silo.AI and Flexens. In total, the winning projects are estimated to generate nearly 6 billion euros of new revenue in Finland, over 9 billion euros in new exports and as many as 100,000 new jobs over the next decade
Business Finland organized the competitive bidding on Growth Engines for the second time. The goal of the contest was to discover the best ideas that ecosystem operators from various sectors could use to generate at least one billion euros of new innovation-driven business, exports and investments to Finland. Business Finland will offer capital loans to the companies with winning ideas to use for developing the operations and ecosystem of the platform company. Platform companies are key companies or organizations that serve as catalysts for growth and around which other operators can build new business.
"International studies show that the best ideas and innovations to create sustainable growth are formed in ecosystems, and the importance of ecosystems is also recognized in Finland's new Government Program. No single operator necessarily has a business model that is strong enough to single-handedly build the sort of network that is required. In this issue, the role of a public organization, such as Business Finland, as a funder and facilitator of networks is crucial and justified. Ideally, well-functioning ecosystems could generate several billions of euros worth new business. It is particularly advantageous that the internationally pioneering funding model used to launch growth engines can be used to finance projects that are less suitable for conventional R&D funding," stresses Pekka Soini, Director General of Business Finland.
New unique funding model
The Finnish Government appropriated a total of 60 million euros of lending-based funding for growth engines for the years 2018 and 2019.
"Capital loan funding for growth engines is an internationally unique concept. We purchase future wellbeing for Finland from the companies. Competitive bidding takes place in the form of a procurement procedure. The winning bids are those whose impacts we determine to be the most significant. The funding is intended for funding sustainable growth, and it usefully complements other funding services by Business Finland," says Karin Wikman, developer of the concept at Business Finland.
The capital loans granted to growth engines are sizeable, typically several million euros. Bidders must promise a return on investment for the received capital loan.
Winners of the 2nd growth engine competition:
GROWTH BOOST FOR THE MARKET FOR CARBON SEQUESTRATION – COMPENSATE
"The fight against climate change requires new, comprehensive solutions that help simplify climate work. Thanks to the loan granted by Business Finland, Compensate foundation has the prerequisites to build a wholly new ecosystem around carbon sequestration and launch a global change on the large scale. At the same time, we will generate new business, jobs and wellbeing for people," says Minna Kaitala from the Compensate foundation.
Description of the Growth Engine:
Finland has the opportunity to profile itself as a strong forerunner in curbing climate change. Compensate is a non-profit foundation that brings together people and companies to stop climate change. The foundation accepts compensation payments from companies and consumers and uses them in full for carbon sequestration. Through the foundation, companies can offer their customers with a straightforward means to compensate the carbon footprint of their actions.
In collaboration with the scientific community, Compensate seeks to identify more effective means for carbon capture. In addition to reducing emissions, the Compensate foundation's network seeks to remove carbon from the atmosphere by expanding the market for carbon sequestration, initially through biomass (forests, fields) and later by means of new carbon capture technologies. The core of the ecosystem and its main partners is formed by companies that offer options for compensation to their customers. In turn, national and international partners focused on carbon sequestration will develop new solutions and projects for carbon capture. The network will also require extensive expertise in calculating and measuring carbon sinks.
SMART PORTS AND SHIPPING – AWAKE.AI
Karno Tenovuo, CEO of Awake.AI, stresses the significant role of Growth Engine funding due to the global demand for an open data platform and ecosystem approach for ports and marine logistics. "It is crucial that we develop solutions that are scalable to all ports and logistics chains, instead of everyone working on separate development projects."
The Awake development center is located in Turku, where in 2017, Tenovuo also founded a research and development center for autonomous ships. By combining competences in ICT and marine technology, Turku has fostered a world-class hub of expertise. The company's current team will be reinforced further with a significant recruitements.
Description of the Growth Engine:
Shipping and port logistics play a critical role in international trade. More than 90% of Finnish exports pass through ports. Development is trending towards smarter ports and vessels and even autonomous ships. The goal of Awake is to be the world's most trusted smart ports and autonomous shipping platform and a global ecosystem orchestrator by 2025.
Awake.AI is a collaborative and open data platform company that facilitates ecosystem creation for smart ports and evolving autonomous shipping. The underlying objective of the Awake platform is increasing operational efficiencies and creating new digital services for all actors in the port ecosystem, from port service providers to infrastructure utilization to shipping customers and cargo owners. Towards this end, Awake is developing predictive analytics and models for key processes in harbor operations. To facilitate the involvement of new digital service providers for smart ports, the Awake platform is a multi-sided network for many participants to develop smart port cargo flows and a future marketplace for selling and buying smart port & ship related services.
MARKETPLACE FOR ARTIFICIAL INTELLIGENCE – SILO.AI
"It is important that we develop European artificial intelligence in order to stay a globally competitive region. As a Nordic-based operator, Silo.AI has excellent opportunities for promoting ethical and sustainable AI solutions in Europe. The purpose of the AI ecosystem is to bring together relevant developers and clients and make AI expertise available to everyone," says Peter Sarlin, CEO of Silo.AI.
Description of the Growth Engine:
Silo.AI is the largest AI solution lab in the Nordics that is focused on building human-centric AI as a service. In the Growth Engine project, Silo.AI will build an ecosystem around its platform to bring together AI experts and technology partners. The main goal of the ecosystem is to generate new business by the operators through AI-driven solutions and processes and commercialize Finnish top expertise, particularly on the global markets. The ecosystem is planned to involve major companies that have challenges in obtaining sufficient resources for AI activities; SMEs that lack the resources to invest in their own AI development; experts in artificial intelligence and technology partners that often struggle with international sales; and research organizations, for whom the AI marketplace offers ideas for projects and corporate collaboration.
FROM A TRIAL ON THE SOCIETAL SCALE ON RENEWABLE ENERGY PRODUCTION TO A GLOBAL PROVIDER OF COMPREHENSIVE SOLUTIONS – FLEXENS
"In collaboration with an extensive ecosystem of Finnish companies, Flexens will develop and build Smart Energy Åland, the world's first trial of renewable energy production at the scale of the entire society. At the same time, the ecosystem will enable the developed overall solutions to be exported to global markets. Cooperation with the Business Finland Smart Energy program is not limited to the now approved risk funding in the form of a capital loan. The comprehensive approach of this program has created the prerequisites for developing Flexens' business concept," says Berndt Schalin, CEO of Flexens
Description of the Growth Engine:
The debate over climate change is on the verge of resulting in significant changes in current energy systems. The increased production of renewable weather-dependent energy, such as solar and wind, requires flexibility and increased operational efficiency in energy networks. Flexibility available in society's heating and transport systems must also be utilized in balancing energy systems. Although Finland has strong competence in the energy sector, coordination of the various functions and the use of digitalization require test and demo platforms. Flexens is a platform that offers combined solutions for the cost-effective integration of renewable energy production. In the initial phase, solutions are tested and developed in Smart Energy Åland, a full society scale demo to be constructed in Åland. Flexens brings together products, talent and expertise by ecosystem operators and offers participating companies a unique platform for collaboration. Solutions developed in Åland will also be actively expanded elsewhere in the world.
Further information
Business Finland
Karin Wikman
+358 50 557 7723
karin.wikman (at) businessfinland.fi
Compensate
Minna Kaitala
COO, Head of Brand
+358 40 358 0091
minna (at) compensate.com
Awake.AI
Karno Tenovuo
CEO
+358 40 579 9552
info (at) awake.ai
Silo.AI
Peter Sarlin
Co-Founder & CEO
+358 40 572 7670
peter (at) silo.ai
Flexens
Berndt Schalin
CEO
+358 40 8429469
berndt.schalin (at) flexens.com