Digital Health City Berlin – A new pathway for Finnish healthcare companies to enter the German market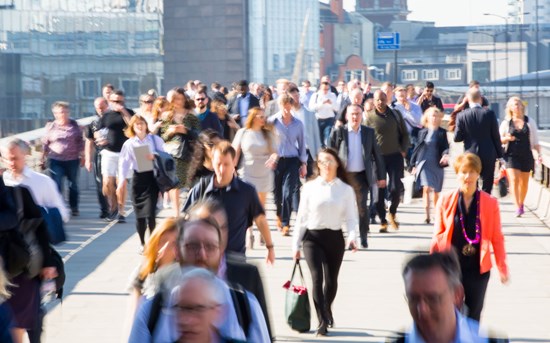 In November 2018, Berlin Senate Department for Economics, Energy and Public Enterprises announced a whitepaper for a new eHealth strategy in Berlin. This new initiative purposes Berlin and Brandenburg region to take a role as a forerunner in eHealth in Germany and act as a test-bed for new digital solutions. This will offer new opportunities for Finnish companies, too.
Several international studies indicate that Germany is lagging far behind in digital health. For example, most German patients are not able to view their examination results, vaccination status or emergency health data electronically. McKinsey has shown in their latest study done in cooperation with the German Managed Care Association (BMC) how savings up to 34 billion euro could have been realized in 2018 had the German healthcare system been fully digitized. In order to exploit this untapped potential and improve the quality and efficiency of healthcare, the current Minister of Health Jens Spahn is highly motivated to push forward the implementation of digitized healthcare solutions forward to make Germany to one of the leaders in this important future field.
Lack of coordination and the highly fragmented German healthcare system have been identified as main reasons for the backlog in digitized health in Germany. According to an international comparison of the German Bertelsmann Stiftung published in November 2018, digital transformation of healthcare requires the presence of an effective strategy, compelling political leadership, and a centralized institution with the political mandate to coordinate the digitization. The Ministry of Health will therefore review the existing eHealth strategy and overall take a stronger role to ensure that the digitalization of health care sector is proceeding.
The German Minister of Health Jens Spahn has warmly welcomed and expressed his support for the proposal of the City State Berlin and the region Brandenburg to take a role as a forerunner in eHealth and act as a test-bed for new digital solutions. The action plan of the city of Berlin and Brandenburg region includes: central coordination and communication center for the project, test platform for data change and integrated care solutions, and campus for digital health and digital health science & education hub. The realization of the Digital Health City Berlin ecosystem is planned during 2019 –2021.
Read a market research and join a networking & fact finding trip to Berlin on 3rd - 4th of September
Business Finland's Smart Life Finland program has commissioned a market research to further investigate this business opportunity in Germany for Finnish healthcare companies. Read the market research (pdf) here.
Smart Life Finland organizes a networking & fact finging trip to Berlin on 3rd - 4th of September 2019. The goal is to increase the awareness on Finland's eHealth competencies in Germany in general and in Berlin in particular. This will be achieved by meeting with the relevant stakeholders of Digital Health City Berlin initiative to find cooperation partners for Finnish companies interested in this business opportunity.
Participants will be responsible for their own air, lodging, meals and incidentals. Business Finland will charge each company a small 350€ participation fee.
Learn also about our Finnish–German call for applications for SME joint projects in digital health
More information
Kari Klossner, Program Manager, Smart Life Finland
kari.klossner (at) businessfinland.fi
+358 400 717298
Elina Iso-Oja, Advisor, Business Finland Munich
elina.iso-oja (at) businessfinland.fi
+49 160 9484 7253