Finland investing 100 MEUR to become the Nordic center for Digital Trust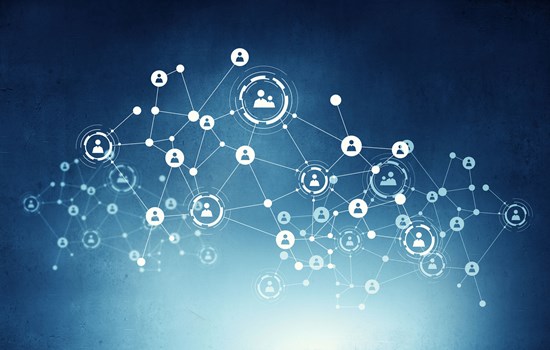 Digital infrastructure is our new critical infrastructure, where safety and trust are key factors. The new 100 million euro Digital Trust Finland program will focus on driving smooth collaboration between Finnish companies and the globally growing market of digital trust-based business models and solutions, inviting companies and organizations from abroad to co-innovate and become part of the growing ecosystem. In the next five years Finland is expecting to invest altogether one billion euros in digitalization.
The digital trust industry is cross-cutting by nature, and the development of digital infrastructure links closely to all business areas dealing with future scenarios evaluating both possible threats and opportunities. Business Finland and the Ministry of Economic Affairs and Employment of Finland have launched a new program Digital Trust Finland inviting operators in this sector to innovate in Finland.
- Finland is already considered as trusted business partner and safety is part of our country image, which is a great starting point for developing infrastructure and societies based on digital trust further, Minister of Economic Affairs, Mika Lintilä, says.
- We are also known to solve challenges in open collaboration and bring our solutions for international use. Finland has all the necessary qualities to become one of the global hubs of cybersecurity.
The estimated size of the cybersecurity market is 210 billion euros by 2025, but the indirect effects of digitalizing infrastructure for the global economy are much larger. As much as being an integral part of the economic landscape of the future, digital trust is also the link bringing individuals, companies and societies together.
- Finland is a safe, secure, non-aligned and transparent society ideally placed to invite global cooperation and investments in the digital trust sector. Digital trust should be understood broadly, not just limiting it to cybersecurity but including all operators in the information business both in Finland and abroad. Business Finland's Digital Trust Finland program will fund innovations and business growth in security and trust solutions and services by 100 million euros over four years, Director General of Business Finland, Pekka Soini, comments.
Opportunities and threats from future technologies
One example of the new digital trust solutions is quantum computing, which can offer new capacity levels for computing and challenge traditional encryption algorithms and information security solutions. At the same time, there are still many unknowns as to the technology's feasibility and implementation schedule.
- Questions around quantum computing reflect the times we are living in. However, it is only one of the future technologies creating new opportunities as well as threats. In addition to traditional threats to cyber security, companies and societies alike need to be prepared for new kinds of threats to information security, ones that may not even have been identified yet, says Samu Konttinen, CEO, F-Secure.
The Digital Trust Finland program aims to enable future-proof, safe development and use of services and solutions in the connected and digitalized world. The aim is to work in close cooperation with other countries and organizations towards these common goals. The program offers funding for innovations driving digital trust-based solutions and services and will run between 2019 and 2023 with a total budget of 100 million directed to innovation funding. The program also offers internationalization services for Finnish companies and support for strengthening ecosystems. Companies operating in the fields of critical communications and cybersecurity, research organizations, companies utilizing cybersecurity solutions, Smart Finance- and MyData-actors are eligible for the program.
Over the next five years Business Finland will invest in digitalization in the areas of Digital Trust, New Space Economy, Connected Intelligent Industries, Smart Mobility and AI. The total one billion euro investments are expected to be made by Business Finland and the companies participating in programs in the different areas of digitalization.
For further information
Hanna Marttinen-Deakins
Senior Director, Digitalization
Business Finland
+358 (0) 40 343 3348
hanna.marttinen-deakins (at) businessfinland.fi
Mika Klemettinen
Director, Digitalization
Business Finland
+358 (0) 50 483 6661
mika.klemettinen (at) businessfinland.fi