The most inspiring Finnish interior brands right now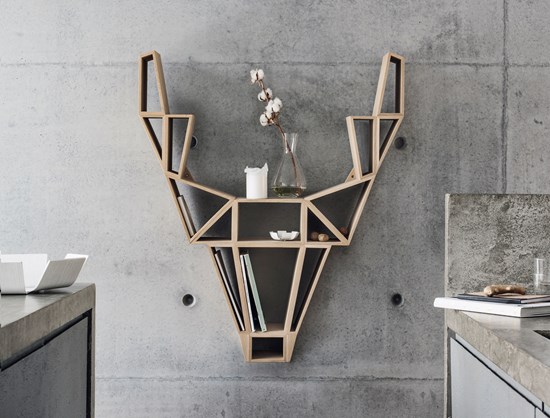 Finnish interior design is well known abroad, thanks to Alvar Aalto, Ilmari Tapiovaara, Yrjö Kukkapuro, and Eero Aarnio. In addition to these legends, we can now present fresh new names that are envisioning new design to homes everywhere.

Saana ja Olli
Saana ja Olli is the namesake brand of its designers Saana Sipilä and Olli Sallinen. The brand was founded when the pair was still studying design, and it focuses on interior textiles. Saana ja Olli designs and manufactures textiles of durable European 100% hemp fabric, and all products are made and packaged in Finland.
Saana and Olli are a couple whose vision the Saana ja Olli brand is. They were studying design when they realized there were no ecological interior textiles available that met their aesthetic. They designed their very first pattern on a whim and made sofa cushions with it. This is the way they work even today; they brainstorm together and then design independently. Afterwards they get together to create the finished design that is Saana ja Olli.
The Saana ja Olli collections are recognizable by their nod to old folkloristic traditions and their aesthetics. All of their patterns are drawn on paper by marker pen because they both appreciate the human touch. Saana and Olli find it important to raise the profile of hemp fabric in the future too, as it's a durable, fast growing and resilient plant that can grow in different climates without fertilizer. Saana and Olli have strived for transparency since the beginning, which means every product tag shows where the product is made.
In addition to their own collection Saana ja Olli has done design work for various clients such as Lipton, Boråstapeter, Amnesty and Danto. They are currently designing a graphic look for a big new festival, in addition to other projects.
Buy here: http://store.saanajaolli.com
Follow them @saanajaolli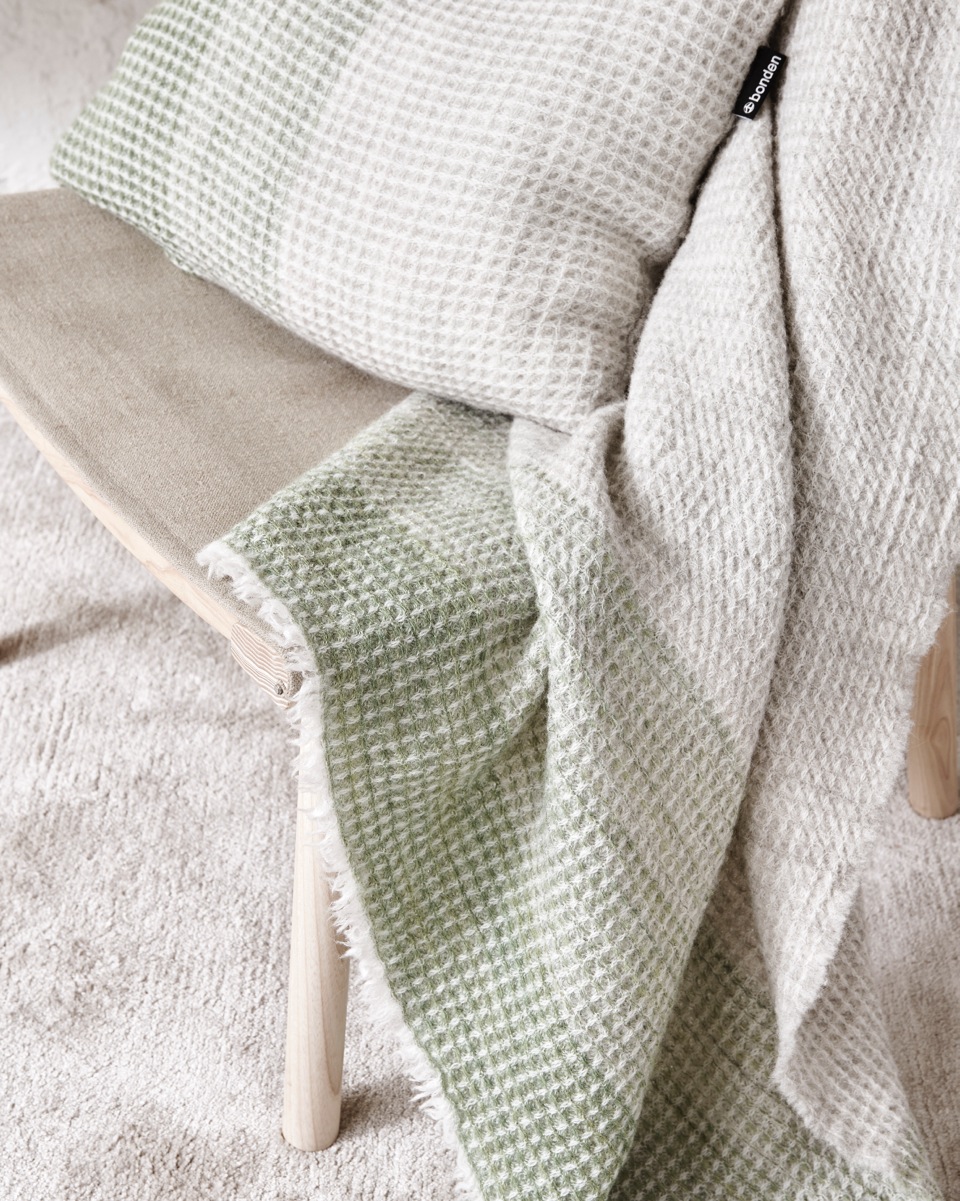 Bondenliving
Bondenliving is a home textile, interior products and accessories manufacturing interior brand founded in 2017. Designer and Trend Analyst Kati Hienonen, who has experience from the industry from both Finland and Hong Kong, founded Bondenliving. An essential quality in the Bondenliving products is Nordic simplicity and texture that allow you to feel nature through touch. Ecologically near produced materials are used in the collections, such as Finnish lamb wool, linen and felt. The Bonden product philosophy is based on simple Nordic lifestyle that appreciates the diversity and uncomplicated aesthetic of nature.
Bonden products are designed for people who find it important to choose ethically produced, high quality and functional products. For instance, Finnish lamb wool is an excellent material for the home, thanks to its water and dirt repellent qualities. Finnish lamb wool is a real circular economy material too since, according to Kati, approximately over half of the material is thrown away at shearing. The Bondenliving Nordic Naturals collection is made completely in Finland from raw material to finished product. The chemical free lamb wool is partially dyed using natural dye.
Buy here: https://www.bonden.fi
Follow them @bondenliving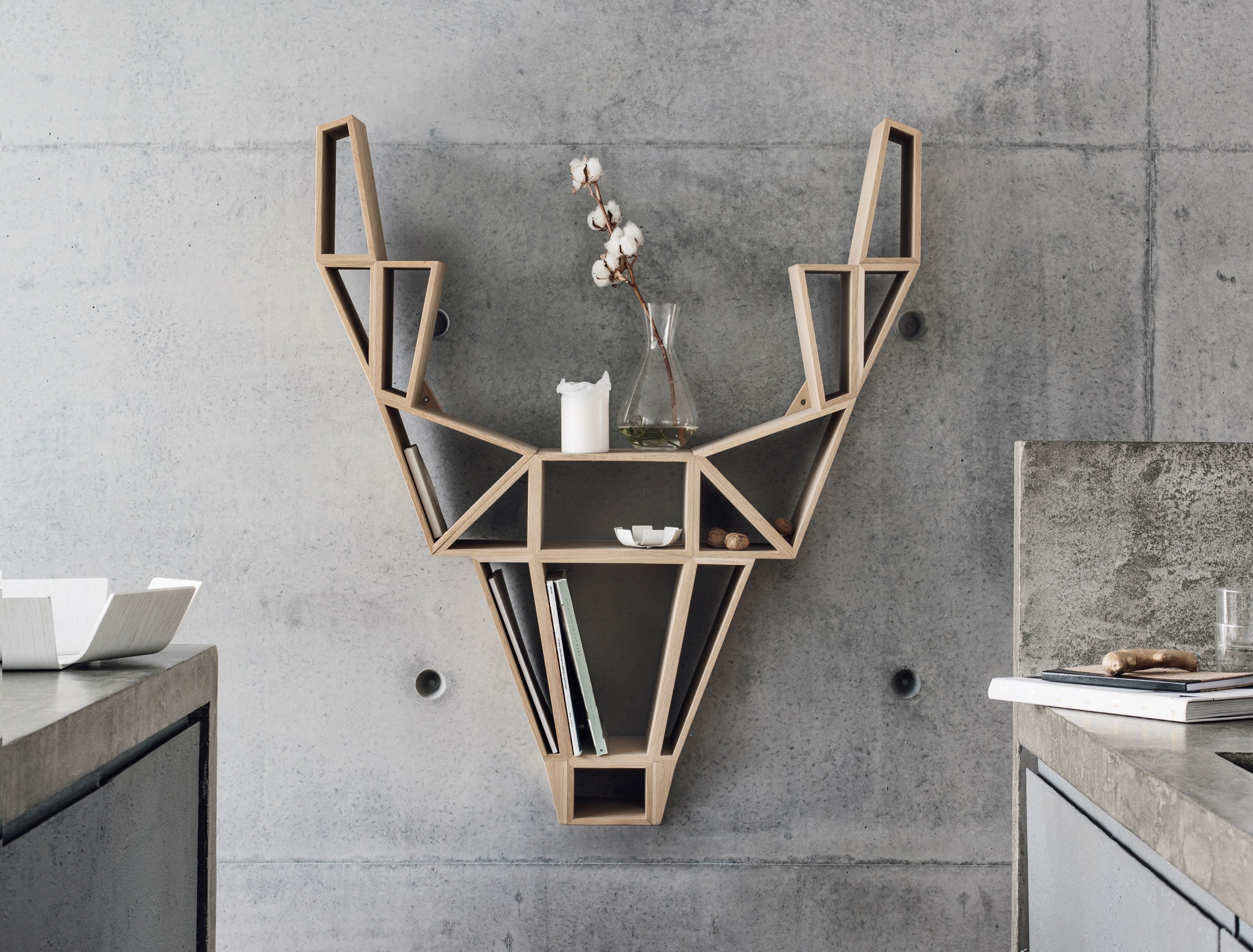 BEdesign
BEdesign is a furniture design company founded by sisters Bette and Cilla Eklund in 2012. BEdesign resides in Turku, Finland where the sisters have clear roles; Bette does the designing and Cilla oversees the business aspects. The sisters work together seamlessly and trust each other implicitly.
When founding BEdesign the sisters were passionate about creating simple and serene furniture with a meaning. All products are sustainably made in Finland, a fact that is very important for Bette and Cilla. The greatest sources of inspiration for Bette are definitely her love of nature and architecture. Bette can feel her creativity flow best deep in the woods, surrounded by natural sounds and shapes.
The most important factors in a finished product are functionality and timelessness, both in quality and the way the product looks like. Bette takes these factors into account early on in the design process. The goal is always to design beautiful and high quality products that are more than just products to their owners; they contain memories and they stand the test of time.
BEdesign made their breakthrough with the playful and impressive Deer shelf, which found its place into many Finnish homes. The collection has since grown to include coat hangers, stools and smaller interior decoration pieces.
Buy here: https://bedesign.fi
Follow them @bedesignfinland

Anno
Anno is an interior-decorating brand inspired by the Scandinavian lifestyle and founded in 2007. Pia Lehtovuori is Head Designer at Anno, but they also collaborate with other designers. When asked about inspiration Pia says it can be found everywhere, its more a question of timing; what to choose and when. Pia enjoys working in the Anno team, where ideas are processed together and everyone is a part of the process.
The Anno story began as part of the Finnish department store chain Anttila. When Anttila stopped doing business in 2016 Anno continued as an independent brand. It was natural at that point to figure out what the core of the Anno brand should be. Together with professionals it was decided that Anno should continue to emphasize the feel of different natural materials and textiles, as those had always been strengths at Anno.
Anno strives to consciously detach itself from seasonal thinking and add more ecologically produced products. They want to offer products made of natural materials that feel good to have in your home. Regarding the future Anno is now collaborating with an interesting Designer who's known as a master in his/her field. This collaboration will be revealed at the Habitare Fair autumn 2019.
Buy here: https://www.annocollection.com/shop?_route_=shop
Follow them @annocollectionltd

Finarte
Finarte is a second-generation family company born out of the co-operation of a textile designer and a businessman in 1985. Eija Rasinmäki, also known as the reformer of the Finnish rag rug, and her husband Erkki Immonen had a vision: to produce reasonably priced, high quality and beautiful cotton rugs. Finarte became a rug concept that spread quickly not only in Finland but all the way to Japan. Today Eija and Erkki's daughter Larissa Immonen leads the company.
Nowadays the renewed Finarte continues with the same vision and values as they did in the 1980s'. They still aim to create beautiful rugs and interior textiles that combine Finnish design, ecological and durable materials and an aesthetic that brings craftsmanship into the modern times. This new period enhances the ecological and natural way Finarte designs and weaves rugs. The rugs are still manufactured at the same factory in India - the same one since 25 years ago. The manufacturing has always been as sustainable as possible; Eija Rasinmäki weaved rugs from textile industry leftovers already in the 70s'. Finarte still does that.
Nowadays Finarte co-operates with several designers who are both experienced and newcomers. In the Finarte roster you can find names like Saana ja Olli, Paola Suhonen, Mifuko and Marianne Huotari.
Buy here: https://finarte.fi
Follow them @finartedesign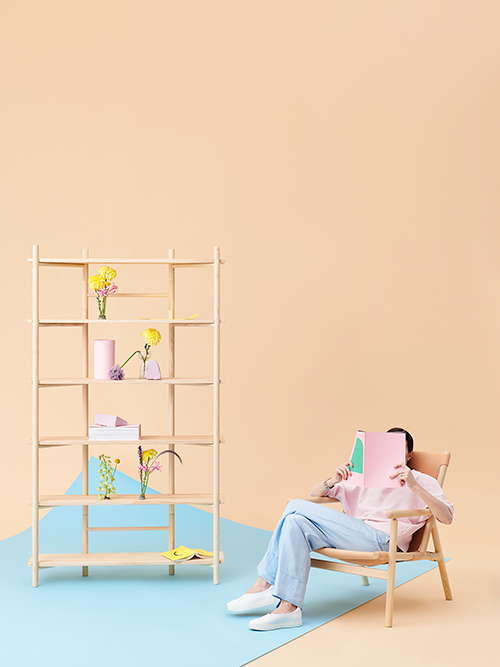 Hakola
Hakola is a furniture company founded in 1963 and nowadays lead by father and daughter Jari Hakola and Annaleena Hämäläinen. The company has seen both highs and lows during the years and made it through them with an open attitude and professionalism. The last few years have been a time of renewal for Hakola and the company has seen great growth in Finnish markets during this time.
The guiding star of Hakola has always been appreciation of Finnish craftsmanship. All sofas are still assembled in Jurva in the Southern part of Ostrobothnia. Father Jari works as CEO for Hakola and daughter Annaleena as Creative Director, having also responsibility for concept design, marketing and visual image.
Annaleena finds her greatest inspiration from travelling and seeing different cultures, architecture and nature. The Hakola products have functionality, clarity and beauty, but most importantly they must always be practical. Timelessness is key for Annaleena as she wants their products to stand time for both design and quality.
Sustainability means fighting disposability - all products are made to last from generation to generation. Hakola aims to reduce the amount of transport plastic used during the year 2019: growing amounts of orders means growing amounts of plastic used to cover the products during transport. As a solution Hakola has designed a reusable bag that will cover the sofas time after time.
Buy here: https://hakola.fi/shop/
Follow them @hakolafi

Nikari
Nikari, founded in 1967, is a manufacturer of sustainable wood designs. Nikari uses certified wood from Northern Europe to make furniture of exquisite quality, both in design and technique. Designer and carpenter Kari Virtanen, who is the only carpenter in Finland to have been awarded the Pro Finlandia medal, decided already in the 70s' to concentrate on using oils, waxes and soaps as surface treatment materials. This decision has gained the company enormous experience about treating surfaces.
Nowadays the company is lead by the next generation and the selection contains different chairs, sofas and tables to name a few. The Nikari collections consist of tens of different designers' products, which all represent ambitious and modern design. The designs respect the character of the wood with a simple, Nordic aesthetic. On the Designer roster there are impressive Finnish names such as Harri Koskinen, Alvar Aalto and Yrjö Kukkapuro as well as the Korean Designer Aamu Song, the British Designer Jasper Morrison and the Swiss Designer Alfredo Häberli.
Sustainability is just as important to Nikari as good design. Their studio-workshop in powered by hydropower and a great deal of the wood is certified, sustainably grown and comes from nearby regions. Workplace safety is essential for Nikari and possible metal and plastic parts are certified. Even logistics is planned efficiently and traffic and fastest routes are taken into consideration. At Nikari all parts of the process are well thought out, in order to save as much of natural resources as possible.
List of retailers: http://nikari.fi/contact
Follow them @nikarioy

Artek
Artek is an icon of Finnish design founded by Alvar and Aino Aalto, Maire Gullichsen and Nils-Gustav Hahl in 1935. These four young idealists aimed to sell furniture and advance modern living by exhibitions and other means. And the rest is history. Artek is still known as one of the most innovative agents of modern design, crossing effortlessly design, art and architecture.
The Artek collection consists of furniture, lighting and interior decoration items designed by both Finnish and international designers. The products represent clean lines, practicality and a poetic simplicity.
The name Artek is derived from the words art and technology. Both concepts were essential in the 1920 modernist movement, which aimed to successfully combine art and technology. The same target guided the Artek founders when naming their company.
Wood as a material fascinated Designer and Architect Alvar Aalto. At the end of 1920 Aalto co-operated with furniture manufacturer Otto Korhonen, and together they developed the L leg; made of solid wood and bent to the shape of an L. This innovation would define many of Aalto's classic designs in the future.
Artek furniture is still manufactured according to Alvar Aalto's original vision by combining modern production technique and craftsmanship. The high quality design, sustainable thinking, local material sourcing and workplace safety of Artek and its partnering companies guarantee ethical production.
Buy here: Artek Helsinki, Keskuskatu 1 B, Helsinki
Or find your nearest retailer: https://www.artek.fi/en/where-to-buy
Follow them @artekglobal @artekhelsinki
Text: Elina Sarén