We are looking for joint actions in the field of health and well-being; join us for a sparring session!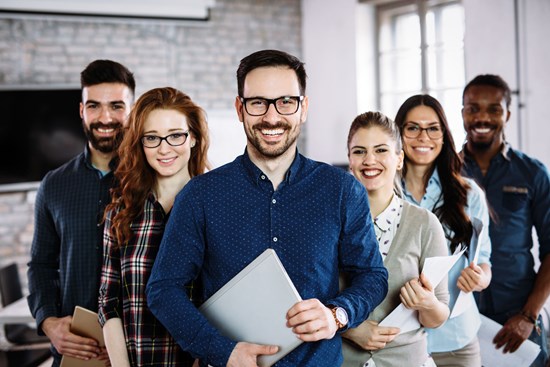 Business Finland is seeking ideas from companies and research organizations for ambitious joint actions that will contribute to the reform of the health and wellbeing sector. Idea submitters will receive coaching to process their ideas into Co-Creation or Co-Innovation projects that are eligible for Business Finland funding.
Business Finland manages two health and wellbeing programs: Personalized Health and Smart Life Finland. The goal of these programs is to promote extensive, multi-sectoral cooperation between organizations, with the goal of finding solutions for the challenges in the health and wellbeing sector.
We will initiate a campaign that will seek to promote the launch of new, noteworthy joint actions within the theme of both programs. We will help you with sprarring and funding, so come and join us!
The Personalized Health program seeks to find solutions that will help to shift the focus from caring for illnesses towards health care and maintaining good health. By combining personalized data retrieved from various sources,including genome data, healthcare and biobank data or lifestyle information collected by the individual, it is possible to develop personalized treatment options and to promote the maintenance of good health and to predict and prevent illnesses. Furthermore, the sector will be affected by artificial intelligence, platform economy and new types of parties engaged in the activities, such as insurance companies and IT solution providers, and these will offer new possibilities to utilize the data and new types of business opportunities and business ecosystems will emerge.
The Smart Life Finland program promotes digital change in health and wellbeing and helps companies, research organizations and public operators create novel health and wellbeing services for everyday use. The program focuses on the development of new solutions and services that promote health and wellbeing, especially with the help of digitalization, exponential technologies (such as XR, AI, 5G) and platform economy. The goal is to advance personalized, smart health and wellbeing services that are not confined to time or place. The program is primarily looking for multi-sectoral solutions and ones created as a result of new types of cooperation.
Joint actions bring together companies and research organizations to find solutions for global challenges
The campaign offers sparring for companies and research organizations that are planning to launch joint actions. We are looking for ambitious ideas for joint actions seeking to answer global challenges in the realm of health and wellbeing and to launch new, multi-sectoral cooperation networks. Projects eligible for funding will make it possible to develop comprehensive solutions that will contribute to radical innovations in the health and wellbeing sector and generate new global business potential and ecosystems.The sparring will be organized in February, March and April, at times to be scheduled separately, and the sparring sessions seek to process the joint action ideas into Co-Creation and Co-Innovation projects.
Register for sparring
Register for coaching on the webropol form where you will be asked to submit a brief summary of your project idea (instructions: slide no. 12 in the presentation materials), and of the roles of the various partners (if a Co-Innovation idea).
If you submit the funding application by 30 April 2019, it is possible to receive a decision on the funding granted for the project in June 2019.
If the idea is a R&D idea of your company, please contact us via our online form.
Joint actions are Co-Creation and Co-Innovation cooperative projects that involve companies and research organizations. More information on the project types: Co-Creation and Co-Innovation.
Further information
Outi Tuovila (Personalized Health)
+358 50 339 2542
Mika Sievi-Korte (Smart Life Finland)
+358 50 342 3268
Our email addresses are in the form firstname.lastname (at) businessfinland.fi