COVID-19 CORONAVIRUS: Guidance for travelers to Finland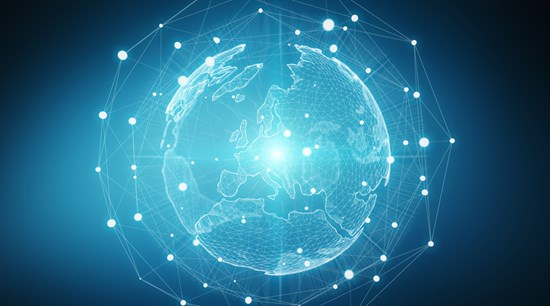 Finland is gradually opening up its borders for work-related and essential travel from EU Schengen Area countries as of 14 May.
Updated 14.05.2020 at 9.30 EET
VISIT FINLAND
Finland is opening up one step at a time after declaring a nationwide state of emergency due to the Covid-19/Coronavirus outbreak. Finnish borders open for work-based and essential travel from the EU Schengen Area starting 14 May.
International travelers from the EU Schengen Area may enter Finland from 14 May onwards if they have a permanent work contract in Finland or essential reason to do so. Proof of employment needs to be presented at the border when entering Finland. Those entering Finland are recommended to self-isolate for 14 days upon arrival, spending time only at home or at their work place.
International passenger flights will continue to arrive only at Helsinki, Turku and Mariehamn airports. Finnish airports strongly recommend using face masks. In all transport, passengers must remember to avoid physical contacts, maintain a safe distance from other people and observe good hand and respiratory hygiene. When leaving the airport or harbour, using your own car or taking a taxi is recommended.
Ticket sales for maritime passenger traffic are being reopened. Tickets may be sold to anyone who has the right of entry. The conditions for entry will be verified at the port.
Restaurants in Finland can gradually begin serving customers on location starting 1 June but restrictions to opening times and customer numbers may apply. Currently many restaurants are closed or sell takeaway.
Cultural venues will also gradually open as of 1 June. However large events of over 500 people will not be allowed until 31 July. Gatherings of over 50 people will also become possible as of 1 June until further notice.

More informations on reduced Covid-19 restrictions in Finland is available on the Finnish Government's coronavirus website.
Travelers are asked to closely monitor statements and guidance issued by their home countries' public authorities, health officials and embassies, in order to receive timely information on matters such as quarantine instructions upon arrival home. You can find the contact information of your own Embassy in Finland on the list of representations of foreign countries in Finland maintained by Finland's Ministry for Foreign Affairs.
Please note that the police may extend the validity of a visa in the event that flight cancellations, for example, prevent the visa holder from leaving Finnish territory before their visa expires. For more info please contact the police.
In case of illness
Please note that Finland's healthcare is currently burdened with cases of the virus. If your travel insurance includes medical insurance, please contact the health provider mentioned in the policy first for advice. Otherwise be in contact (first by phone) with the local public health center or hospital emergency department.
It is important that you should contact the health center by phone to receive instructions.
The Finnish institute for health and welfare is continously updating their Covid-19 coronavirus updates site.
Helsinki area
If you have severe Covid-19 coronavirus symptoms requiring treatment, you can call the Helsinki coronavirus helpline at tel. 09 310 10024 (weekdays 7-20). At other times, call the Medical helpline, tel. 09 310 117.
For more information on what to do if you suspect you have the coronavirus infection and are in the Helsinki area, please see the Helsinki healtcare coronavirus information site.
Lapland area
Rovaniemi
Health services in the Rovaniemi area.
Ivalo
Emergency service 24h tel. + 358 40 770 9187

Kittilä
Emergency duty number: +358 400 356 498
Nationwide Emergency number 112
Call the emergency number only in genuine emergency situations. In an emergency situation, you will be treated even if you do not have a municipality of residence in Finland. The medical costs can be collected from you afterwards. The emergency number can be called free of charge from any phone. No area code is needed. If you have a mobile phone subscription that is based abroad you can still call the emergency number without an area code.