Visit Finland coronavirus update for the travel trade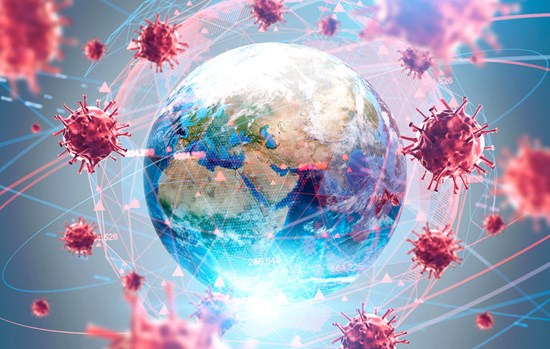 Visit Finland recognizes the devastating disruption that the Covid-19 coronavirus pandemic is causing, for not only our industry, but everything around us. This is not the time to travel – that time will come again. Now we need to take care of health and wellbeing of our loved ones and ourselves.
Updated 31 March 2020 at 07.45
Finland has declared a nationwide state of emergency due to the Covid-19/Coronavirus outbreak. Finland has closed its borders and suspended travel to Finland until 13 May 2020. This applies to everyone except Finnish citizens and foreigners with permanent residence in Finland.
International travelers in Finland can return to their home countries. Passengers transiting within Finland are also be able to return home. Travelers should contact their tour operators, airlines or cruise lines regarding their connections home. Many travel connections are cancelled or rescheduled. The VR passenger rail service between Finland and Russia is suspended.
As of March 27, restrictions have been imposed on domestic traffic into and out of the Uusimaa region, the area of southern Finland where Helsinki is located, in order to prevent the spread of coronavirus.
The international airports of Helsinki, Turku and Mariehamn will remain open for goods and cargo traffic and returning passengers. Border crossing places in Northern Finland to Sweden and Norway remain open for cargo traffic.
The ski resorts in Northern Finland and Lapland have closed and many hotels all over the country have closed as well. Restaurants will remain closed until 31 May, however some sell takeaway.
National carrier Finnair has announced that it will reduce its flight capacity by 90% starting 1 April. Also cruise companies such as Tallink-Silja Line and Viking Line have reduced connections to Finland. Viking Line has suspended its route between Helsinki and Stockholm. We recommend contacting the airlines, cruise lines and rail operator VR for more information on the reduced connections, travel postponement, cancellations and possible refunds. Same applies to hotels, other accommodation and restaurants.
Please note that the police may extend the validity of a visa in the event that flight cancellations, for example, prevent the visa holder from leaving Finnish territory before their visa expires. For more info please contact the police.
Travelers are asked to closely monitor statements and guidance issued by their home countries' public authorities, health officials and embassies, in order to receive timely information on matters such as quarantine instructions upon arrival home. You can find the contact information of your own Embassy in Finland on the list of representations of foreign countries in Finland maintained by Finland's Ministry for Foreign Affairs.
Information on coronavirus related cancellations and updates
Finavia (Finnish airports)
Updated information on the situation in Finland is available from the YLE (Finnish Broadcasting Company) English website.
Visit Finland is reducing activities
Visit Finland has cancelled all its events, familiarization trips, marketing activities, media tours and events at least until the end of May. We are constantly monitoring the situation and will ramp up activities as soon as the situation allows it.
We have information available to travelers who may still be in Finland on our website at visitfinland.com.