We will help companies during the coronavirus epidemic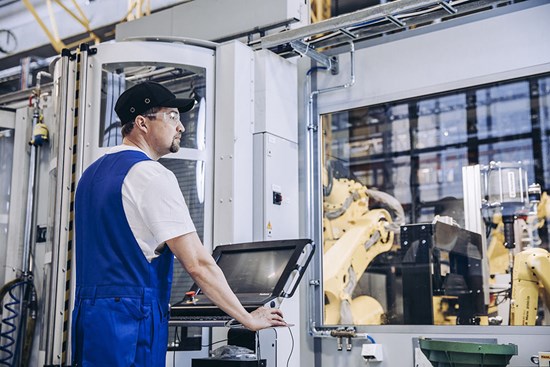 Naturally, companies are worried about the continuation of their R&D projects once the effects of coronavirus on the economy have been ascertained.
Funding can be applied for normally and it is both granted and paid normally. Business Finland views the changes in the project times and loan times of ongoing projects very positively and aims to be flexible in all of its operations.

If necessary, companies can shorten the project content and cost reporting frequency. That is to say, companies can receive payments for project costs faster. It is possible to get a repayment-free period for loans. The funding terms and conditions pertaining to funding can also be flexibly extended.
Funding as normal
For some of the companies, lower demand may mean heavier investment in development, compared to normal times. By actively engaging in R&D, companies are able to keep their employees busy and prepare for the post-crisis higher demand by providing solutions, services and products that offer a better competitive advantage.
Business Finland can share the risk in companies' R&D projects. For example, we can approve the costs of the company's own personnel's R&D work in the funded whole. When it comes to the loan funding of R&D, Business Finland can grant companies an advance, which is usually 30% of the funding granted. This facilitates R&D in a situation where the company's financial situation is otherwise temporarily weakened. Funding is continuously granted for new R&D projects, and companies should apply for it.
Flexible project changes
Changes to the project time, implementation delays or project plan contents of ongoing projects funded by Business Finland can also be applied for retrospectively until the point in time when the project's final reporting day approaches. In other words, there is no need to panic. If the start of a project that has already received funding is delayed, the new project schedule and other required updates can be implemented when the project actually starts.
Answers to key questions from customers
1. If the progress of our project is slower than planned, is it safe to assume that the project will receive an extension so that it can be carried out in full, although over a longer period of time?
Project implementations may well be delayed. Granting additional time is a normal course of action for Business Finland, and a delay resulting from coronavirus is a valid reason for a change of schedule. You can apply for an extension until the project's final reporting date, so there is no need to panic.

2. What should I do, if the start of our project that has already received funding is delayed due to coronavirus?
If the implementation of the project is delayed for a valid reason, it may be granted an extension (to be precise, it is a case of a change of schedule). A reason for delay may be, for instance, coronavirus. In many cases, it is probably wise to leave the start of the project until a better time. The start date should not be changed but the end date may be changed, if necessary. The change may be made when the project can actually start and the new schedule can be realistically assessed. Remember to apply before the original end date.

3. The progress of the project is temporarily prevented in part or in full, and we may have reached a situation where it may be necessary to lay off some of the employees allocated to the project.
In a situation like this, is there anything we should take into consideration, for example, with regard to time sheets?
Time sheets should be kept as per normal. All project work should be entered in the project's time sheets. When working on something else or if laid off, the hours are not entered in the time sheets.
4. How can I speed up the payment of ongoing projects?
Because of coronavirus, companies may be facing a situation where customers have unpaid invoices, i.e. they have extended their payment times. This may create problems also for a company that has received funding. If necessary, companies can shorten the project content and cost reporting frequency. That is to say, companies can receive payments faster. In such a case, it is enough for the company to contact the contact person of the project and submit a report and cost statement to Business Finland.
5. What should I do if I need a repayment-free period on a loan granted by Business Finland?
If you need repayment-free period for the repayment of a loan, you should primarily contact State Treasury well in advance, at the latest before the repayment becomes due, to agree on a repayment-free period.
If the market entry of a project funded by a Business Finland loan is going to be delayed, please submit an application for change to loan period to Business Finland prior to the due date of the repayment. We can extend the loan period and grant repayment-free periods typically no more than three years at a time.
6. Can I invoice Business Finland, for example, for trips that have been cancelled because a conference or other event has not been organized as planned?
The costs of a cancelled trip are valid to the degree that compensation cannot be sought elsewhere or the trip cannot be rescheduled. Equally, the participation fees of different cancelled events are valid if the beneficiary is ultimately liable for them. The cost can be invoiced in connection with normal project reporting.
7. Can I invoice Business Finland for the cost of a cancelled trade fair in Exhibition Explorer funding?
Business Finland also approves costs related to cancelled trade fairs that were engendered prior to information regarding the cancellation of the fair, leaving the beneficiary ultimately liable for the cost (no compensation received from the organizers or insurance).
Contact Business Finland
If you have any questions regarding required project changes, please get directly in touch with the contact person of your project.
If you encounter problems using the Online Service, you can call the +358 2950 55051 between 8.30 a.m. and 3 p.m. on weekdays.
You can also submit your enquiries using the form
See also