Sustainable Travel Finland accredits the first Finnish travel service providers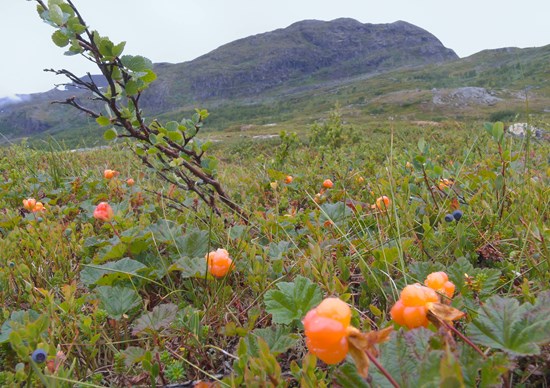 Visit Finland, the country's national travel promotion organization, has issued Sustainable Travel Finland (STF) labels to around 30 Finnish travel service companies. This new accreditation program signifies that these companies satisfy Visit Finland's sustainable travel criteria, which cover economic, ecological, social and cultural sustainability. With the lifting of international travel restrictions, responsible and sustainable business models become more important than ever.
The Sustainable Travel Finland (STF) program and label are designed to promote responsible tourism in Finland and allow international travel trade to easily identify sustainable tourism providers. STF also encourages collaboration between the government, regional tourism bodies and companies, enabling all parties are working together to ensure a responsible and sustainable future for tourism in Finland.
The companies that received their labels this month have been involved in the pilot phase of the program since spring 2019.
The Sustainable Travel Finland program is now open to all tourism companies and all regions in Finland, regardless of whether they already have a sustainability policy in place, and there is no admission fee. The program provides the participants with a roadmap and a comprehensive toolkit including tailormade training courses, online manuals and a digital working environment to help them to qualify for the STF label.
The initiative is designed to nurture, conserve and preserve what is most important; Finland's unspoilt natural environment, as well as the Finnish culture and lifestyle which is rooted is the country's pure and pristine outdoors.
- The Finnish nationwide launch of the program has been eagerly awaited by a huge number of regions and travel service companies, as sustainability is recognized as the only viable way to manage tourism long-term.The program gives companies and travel destinations a set of tangible sustainable tourism tools to help them to build sustainable approaches and choices into their routines, explains Liisa Kokkarinen, Project Manager, Sustainable Arctic Destination at Visit Finland.
Among the first companies to carry the STF label are Holiday Village Himmerki in Posio and Hawkhill in Vihti.
- Our business has been based on the principles of sustainable tourism from the start. This initiative, which was coordinated by Posio Tourism Association, has nevertheless given us a wealth of new ideas and allowed us to adopt a more systematic approach to promoting sustainable tourism. The partnership has helped us to solve a number of practical problems and motivated us to pursue more sustainable regional tourism in Posio said Reijo Lantto from Holiday Village Himmerki.
- We grew up in the lap of nature, and we want to keep our beloved Nuuksio National Park pristine and preserve the planet Earth for future generations. Our company is located in the middle of the forest, which is why protecting the environment and being a responsible business comes naturally to us. We are proud of our certificate and hope to set an example and inspire other hospitality entrepreneurs to also get involved in sustainable tourism, said Kaisa Ala-Outinen from Hawkhill.
The objectives of sustainable travel support Finland's key priorities, such as combating climate change and promoting regional economies. Finland's pursuit of sustainable tourism is based on systematic cooperation between a wide range of tourism operators.
Companies now issued the Sustainable Travel Finland label include various type of accommodation, restaurants, attractions, guided services, tours and activities, travel agencies, transportation company and harbor.
List of the companies already awarded with the STF label.