BASF chooses Finland for first European battery materials plant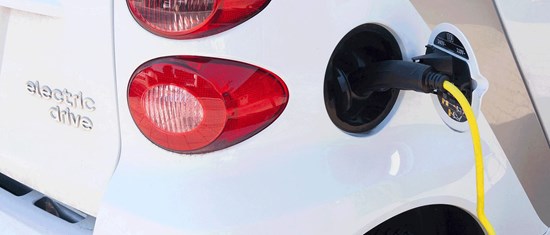 German chemicals giant BASF has announced that it is building a battery materials production plant in Harjavalta, Finland, adjacent to the nickel and cobalt refinery owned by Norilsk Nickel (Nornickel). Scheduled to open in late 2020, the plant will be the first in Europe to serve the rapidly growing battery material needs of the European automotive market, supplying approximately 300,000 full electric vehicles per year.
According to BASF, it has also signed a long-term, market-based supply agreement for nickel and cobalt feedstocks from Nornickel's metal refinery. The agreement will establish a locally sourced and secure supply of raw materials for battery production in Europe, supporting the EU Commission's agenda towards a European battery production value chain. The new plant in Harjavalta will utilize locally generated renewable energy sources, including hydro, wind and biomass.
"The co-location of BASF's new plant and Nornickel's metal refinery in Harjavalta will enable unparalleled access to a local nickel and cobalt supply," says Jeffrey Lou, Senior Vice President, Battery Materials, BASF, in a statement. "Our high-nickel cathode materials are key to deliver enhanced energy density and vehicle range to our customers. With this world-scale production facility, BASF will be able to serve the European e-mobility growth strategies of key OEMs and cell suppliers with reliable supply and close collaboration."
Finland is a prime location for the battery industry
The EU Battery Alliance is calling for 10-20 gigafactories to be established in Europe in response to the demand for batteries in the electric vehicle market and other sectors. Unique in Europe, Finland has significant nickel, cobalt and lithium deposits which are required for battery materials production.
"Finland has rich mineral deposits and also offers world-class expertise across the battery production value chain, including battery recycling operations in which Finland is leading the joint efforts at the European level," says Antti Aumo, Executive Director, Invest in Finland at Business Finland.
Finland also provides a secure and robust platform for developing battery industry operations.
"Finland offers a stable regulatory environment and excellent logistics as well as access to abundant cooling power and favourably priced CO2-free power. International companies can also benefit from good access to competitively priced technical talent in Finland. Finnish engineers are known for their problem-solving skills and committed attitude which helps to ensure high productivity in R&D," says Aumo.
Please view the video published by Basf on Harjavalta plant investment in Finland.
Further information:
Jari Tielinen
Senior Advisor, Cleantech, Invest in Finland
jari.tielinen (at) businessfinland.fi
+358 400 849 270
Are you interested in Finnish business opportunities? Click the Business Opportunity Map below for selected examples. Note that you can filter opportunities by region or industry and find detailed information and related contacts.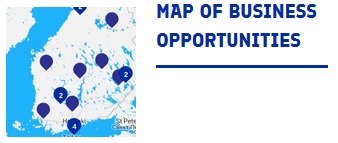 Alternatively, click here for the latest opportunities website: https://www.investinfinland.fi/latest-business-opportunity/finland