Finland plans energy tax cut for data centers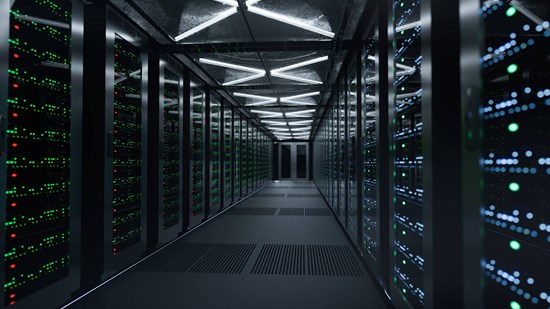 Finland is likely to further strengthen its competitiveness as a location for large data center projects by lowering its energy tax rate in the near future. The tax cut is included in the program of Finland's recently elected government and is part of a broader tax reform package for industry that will be debated by parliament next year. The new energy tax rate for data centers is likely to come into force in 2021.
In Sweden, the energy tax rate for data centers was set to the minimum level allowed by the EU in 2017. According to Antti Laine, chairman of the Finnish Data Center Forum, the plan to lower the energy tax rate is positive news for Finland and would help to attract data center investments of the same magnitude as in Sweden and Denmark.
"Finland and Sweden are very similar societies in many ways, so the energy tax rate carries some weight. Of course, the energy tax is not the only factor that influences an investment decision, but it is an important factor when there is little difference between the other variables. For a large-scale data center, we are talking about a tax benefit worth millions of euros per year," Laine explains.
Finland's energy tax reform would also boost Nordic cooperation.
"Even taken together, the Nordic countries represent a relatively small market when seen in the global context of the data center industry. Nordic cooperation is required for us to remain competitive as a region. We are constantly building this collaboration, which will become easier when the competitive situation becomes more equal in terms of taxation," says Laine.
Data centers have enormous potential for Finland
Laine points to recent evidence from Sweden and Denmark that the economic benefits of energy tax reform far outweigh the loss in tax revenue. According to the most positive assessments, Finland has the potential to create up to 30,000 jobs in the data center sector. During the past decade, Finland has already attracted major data center investments by Google, Microsoft, Equinix, Yandex and Hetzner Online, among others.
"Finland is an excellent location for data centers in every way. This is a peaceful society, we have a very stable energy network and no natural disasters that could endanger data center operations. We also have very strong engineering education, many multilingual skilled workers with international experience, and technical expertise in the field," says Laine.
Finland's decentralized energy production is another competitive strength.
"The commitment to sustainable development means that the importance of utilising the heat generated by data centers is growing all the time. Finland has over 15,000 kilometers of district heating pipelines, and it is fairly easy to connect a data center to a district heating network almost anywhere and to utilize the waste heat for the benefit of consumers."
More information about Data Centers and data center business opportunities