Finland sets new records as the Nordics' leading FDI country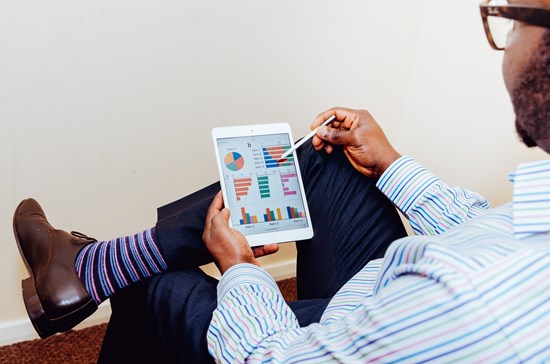 Finland secured a record high of 194 foreign direct investment (FDI) projects and attracted more projects in 2018 than the other Nordic countries combined, according to EY's Nordics Attractiveness Survey 2019. This is the seventh consecutive year that Finland has topped the Nordic rankings for the number of FDI projects, capturing 57% of all FDI projects initiated in 2018, up from 47% in 2017.
The largest number of FDI projects in Finland were generated by Sweden-based businesses. In fact, Finland captured 58 of the total 63 FDI projects initiated by Swedish companies in the Nordics in 2018. After Sweden, the most FDI projects in Finland came from UK-based investors (19 projects), US (18), Germany (15), Norway (13) and China (13).
Finland dominates all the main FDI sectors
According to the survey, Finland's performance eclipsed all other Nordic countries by a very commanding margin in the leading 10 FDI sectors. For example, Finland captured 56% of the investments in digital and business services in 2018, up from 39% in 2017. In fact, the agri-food business was the only top 10 sector where Finland did not lead the Nordics.
The most FDI projects in Finland were created in the Digital (53), Health and social work (22), and Business Services (17) sectors, followed by Machinery and equipment, Metals, Finance, Utility supply, Electronics and IT, Research and scientific instruments, Transportation and logistics.
The most significant FDI activities generating investment into Finland in 2018 were Sales and marketing (86 projects), Manufacturing (42), R&D (31), Shared services center (10) and Headquarters (6).
Finnish cities perform strongly
According to the survey, Helsinki strengthened its dominance over other leading Nordic cities as the region's most attractive FDI project destination by securing 95 projects in 2018, up from 80 projects in 2017. This means that Helsinki captured almost three out of every 10 foreign investments launched in the Nordics in 2018 – attracting more FDI projects than the remaining top five Nordic cities combined.
Finland's Espoo, Tampere, Vantaa, Turku and Oulu were also among the top ten Nordic cities for FDI projects in 2018.
New high in European rankings
In the wider European context, the 194 FDI projects captured by Finland in 2018 represented a new high of 3.1% of all European FDI projects, placing Finland 11th in comparison with its European peers. This is the largest proportion of European FDI projects captured by Finland since the EY European Investment Monitor (EIM) database was first set up in 2000.
Foreign direct investment benefits the Finnish economy in many ways, according to Antti Aumo, Executive Director, Invest in Finland.
"Positive direct outcomes include new jobs and increased tax revenues from company profits and salaries. Significant indirect benefits occur when foreign companies make purchases from Finnish companies. Foreign companies also bring new knowledge, know-how and technologies – which in turn serve to attract more investment and other foreign companies," says Aumo.
Learn more about Business Opportunities in Finland.