Japanese companies connect with innovative Finnish health startups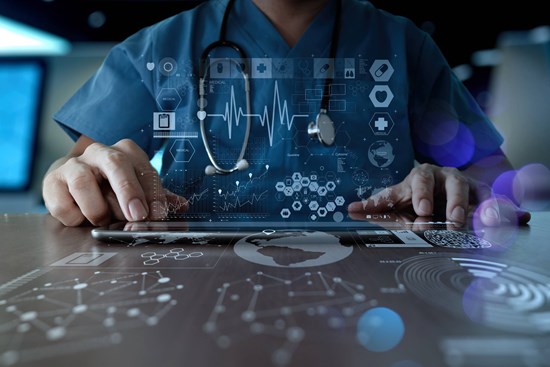 Finland and Japan have the world's fastest ageing populations. This places a huge strain on the healthcare systems of both countries. To help find sustainable and cost effective solutions to solve the issues around ageing, Business Finland, the Embassy of Finland and Sumitomo Mitsui Banking Corporation organized a free event where Japanese companies can connect with innovative Finnish health sector startups and explore their latest technologies and solutions.
Business Finland, together with the Embassy of Finland and Sumitomo Mitsui Banking Corporation, held a seminar in Tokyo on 29 May 2019 under the theme "Innovate with Finland – Advanced Digital Health Ecosystem".
The following Finnish companies presented their innovations: Aiforia Technologies, Emtele, Navigil, Nightingale Health and Olfactomics. Other speakers in the seminar included representatives from Finland's Ministry of Social Affairs and Health, Invest in Finland, Helsinki University and GE Healthcare Finland. In addition, Japanese and Finnish startups Morpho and Top Data Science explained why they decided to join forces – demonstrated the benefits of Finnish-Japanese cooperation in the healthcare field.
This free event connected Japanese companies with Finnish health sector startups and their latest technologies and solutions. Business Finland also organised direct one-to-one meetings between Japanese and Finnish companies.
New healthcare solutions for ageing populations
"Finland and Japan face the same issue: we have the world's fastest ageing populations. Sustainable and cost-effective solutions can be found in the transformation of healthcare through digitalization and the creation of new services," says Nora Kaarela, Director, Head of Industry, Health and Wellbeing, Business Finland.
"Finland is a globally recognised forerunner, a leading country for testing and piloting healthcare innovations. The seminar offers an excellent opportunity to meet innovative Finnish companies that are disruptively transforming clinical practices."
Finnish companies participating in the seminar
Aiforia Technologies has developed a software platform that enables the rapid development of deep learning -based image analysis algorithms for digital pathology applications. It provides unique self-service AI development tools that help pathologists to analyse and share tissue samples accurately and more efficiently.
Emtele's platform solution enables the treatment of more patients through workflow optimization and task prioritization as well as ensuring easy monitoring of the patients' health by providing access to secure long-term patient data. This improves the patients' self-care capabilities and supports medical personnel in providing efficient and reliable remote healthcare services.
Navigil offers white label and OEM personal safety and tracking services and devices for telecare service, lone worker support providers, and mobile network operators. Navigil's products are used in over 30 countries worldwide.
Nightingale Health develops pioneering solutions that help realise the active prevention of chronic diseases, such as cardiovascular diseases and type 2 diabetes. Its proprietary blood analysis technology reveals unique molecular insights that are invisible using standard technologies.
Olfactomics is developing a novel technology for surgical tissue assessment, focusing on improving breast-conserving lumpectomies where residual tumor continues to be an issue. Realtime tissue analysis allows the surgeon to remove the whole tumor in one operation and minimize the resection of healthy tissues.
See business opportunities in health sector
More information
Business Finland
Nora Kaarela
Head of Industry, Health & Wellbeing
nora.kaarela (at) businessfinland.fi
+358 400 897 020