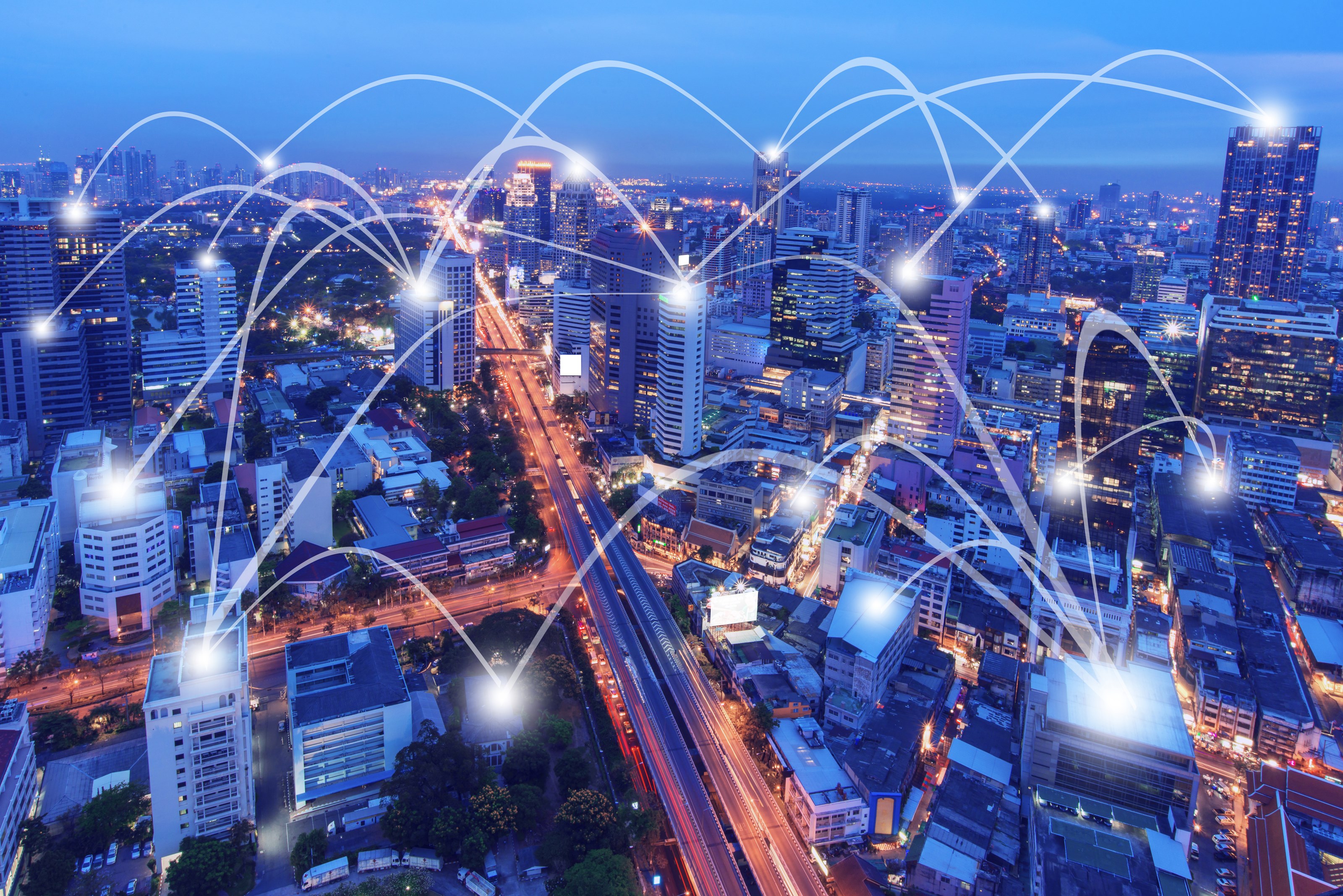 Forerunner in connectivity services
Finland is an undisputed maverick of modern telecommunications, with probably more successful companies in the telecom field per capita than anywhere else in the world. In fact, Finnish companies like Nokia have made connectivity what it is today – a basic necessity no different from food, water and shelter.
Pioneering modern
telecomms
Pioneering Finnish companies have made connectivity what it is today, and consequently the world's most advanced 5G test network is located in Finland.
Finland is rewriting the story behind connectivity. From core and access network solutions to services such as analytics and testing, Finnish companies are coming up with future-proof solutions, helping network operators to capture new business opportunities.
Finland also has the world's only commercially available open 5G test network, with top global telecom companies already putting new services to the test on the network. At the same time Finnish universities and research centres are 100% ready to collaborate on new 5G and connectivity technologies. And working on 6G.
Emerging ecosystems attract global companies
Finland offers an exceptional communications technology ecosystem for global companies, with outstanding connectivity expertise, mastery of new technologies and top-notch cyber security skills and R&D capabilities. The first SMS and wearable heart-rate monitor were created in Finland. A pioneer in mobile phone technology, Finland is now ready to lead the world with 5G.
Here are some statistics that may be of interest to your business. Finland has by far the highest mobile data usage per person in the world and the second-highest mobile broadband penetration rate. We rank first in Europe for R&D expenditure as a percentage of GDP. The amount of venture capital raised by Finnish startups and growth companies, in relation to GDP, is the highest in Europe. And the average cost of a 20-member R&D unit is 50% lower in Finland than in Silicon Valley.
A dynamic innovation environment, with well-established collaboration between public authorities, universities, research institutes and companies. A cost-efficient workforce of highly educated and talented people.
These are some key reasons why a growing number of international companies are locating their R&D activities in Finland.
For example, Rolls-Royce designs and tests its remote and autonomous ship technology on the west coast of Finland. Huawei has opened two R&D units in Finland since 2008, currently employing over 300 engineers.
Most advanced 5G test network
The 5G Test Network Finland (5GTNF) is the most advanced in the world, bringing together leading global connectivity companies and operators. It covers the entire telecommunications value chain from research, development and manufacturing to network operators, service providers and public authorities. Over 40 partner organizations are involved, including the "big three" — Nokia, Ericsson and Huawei.
Finland is a leading innovation hub for international companies working on ultra-reliable and low latency mobile services. We are also shaping the future of mobility with Aurora, the first Arctic testing ecosystem in the world, which focuses on Automated Driving, Digital Transport Infrastructure, Intelligent Infrastructure Asset Management and Mobility-as-a-Service.
Contact
us
Senior Advisor
Christina Rinne
christina.rinne (at) businessfinland.fi
+358 50 4689 460
Senior Advisor
Janne Kari
janne.kari (at) businessfinland.fi
+358 40 5410 580