Finnish business environment
Smart, safe and sustainable
As consistently ranked among the leaders in various international comparisons, Finland offers a business environment with uniquely high level of stability, continuity and predictability.
The pillars of Finland's peaceful and well-functioning society include transparent government and effective state institutions, an independent judicial system and respect for the rule of law. Finland has firmly established civil liberties and personal freedoms as well as progressive gender equality legislation. According to BMI Research, Finland will remain one of the most politically stable countries globally during the forecast period 2016–2025.
Finland's success story in becoming a highly industrialized, knowledge-based and innovative economy is based on free trade and openness to investment in the globalized economy. As a result, the Finnish business climate is very international and attractive to foreign investment. International companies benefit from Finland's reliable infrastructure, highly educated workforce and ease of doing business. Finland's corporate tax rate (20%) is among the lowest in the EU.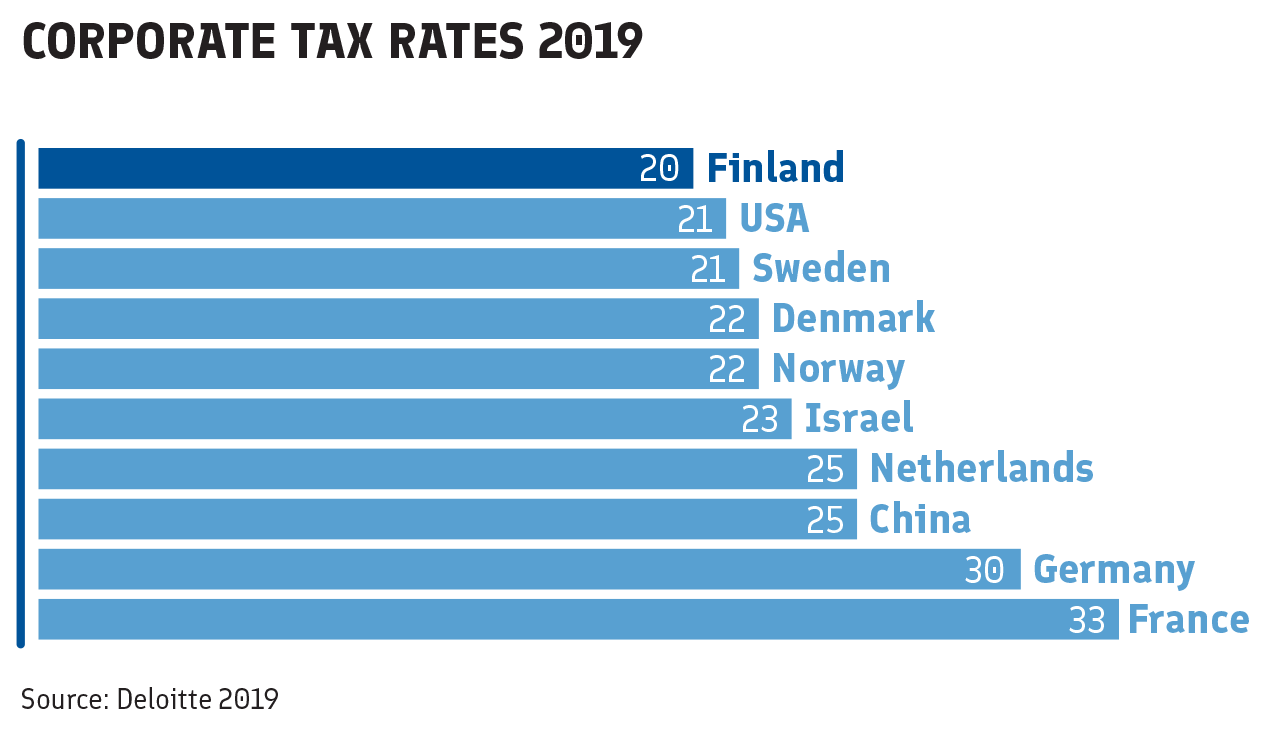 Solid
infrastructure
From energy supply to transport and ICT networks, Finland offers an outstanding infrastructure for businesses.
Finland was a forerunner in rolling out 3G networks, and has recently launched the most advanced 5G test network in the world. We also have some surprising infrastructure advantages, such as a stable rock-based ground formation and cool weather that are ideal elements for establishing data centres. In general, Finland is a country where everything works.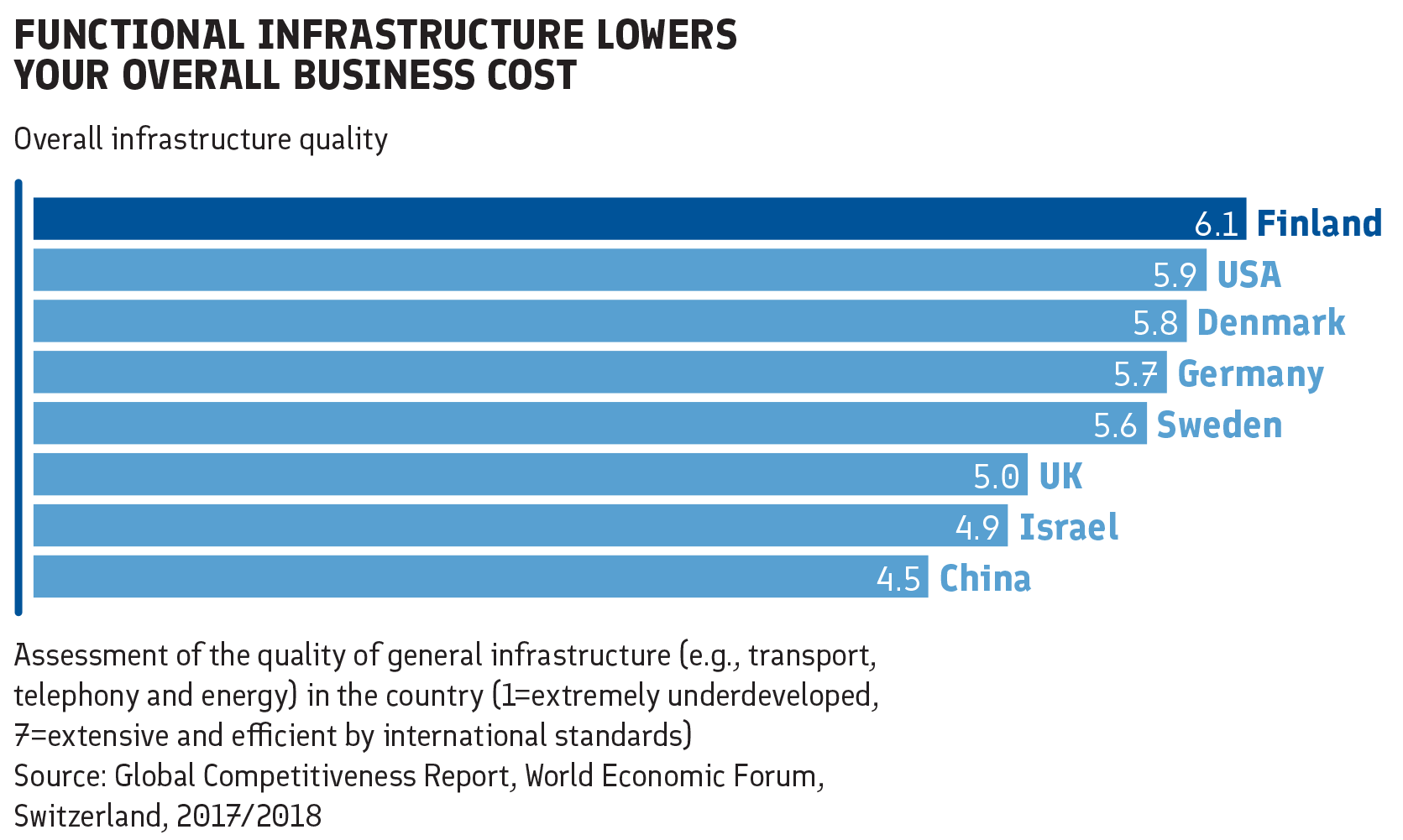 Skilled
workforce
Finland's workforce is exceptionally well educated and experienced, and know for its high level of productivity and commitment. Actually, did you know that Finland has the 2nd most skilled workforce in the world, according to the World Economic Forum's Global Competitiveness Report (2019)?
In international comparison, Finnish labor costs are competitive in relation to the employees' level of education and experience, and thus to the quality and quantity of output. Finland is among the countries with the best human capital index in the world in terms of education, well-being and employment.
Thriving
innovation
Finland ranks among the World's TOP 10 countries in terms of patented inventions per capita.
Knowledge transfer between companies and universities is a key factor in Finland's innovation and economic success. There is strong collaboration between Finnish industries, research institutes, universities and the gov - ernment, with a proven track record of delivering disruptive technologies and innovative design.
Finland is also a trusted R&D location and offers an excellent R&D and testing environment for new products, production methods, processes or technologies.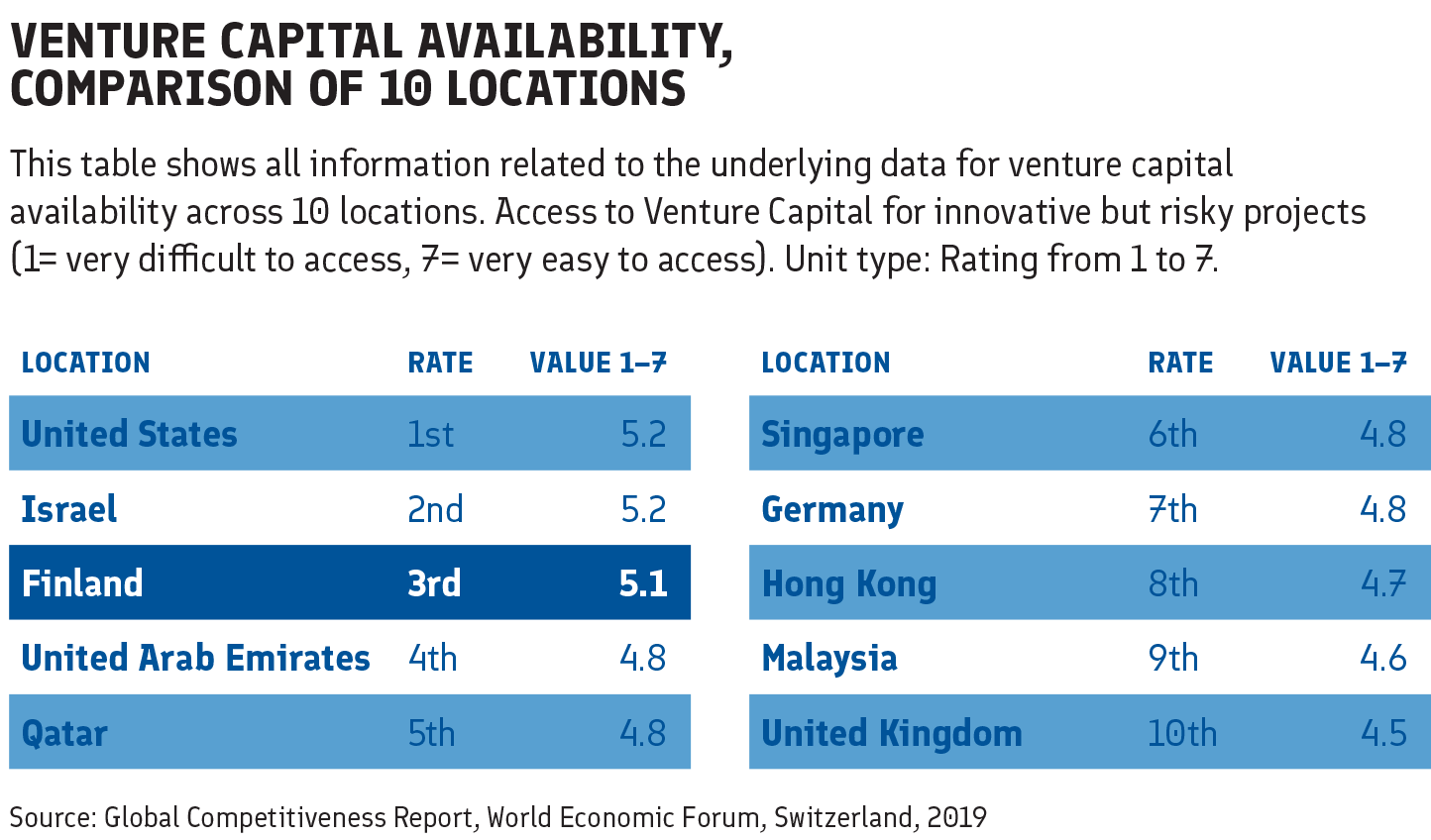 Incentives
Foreign-owned companies in FInland are eligible for a wide range of government and EU incentives on an equal footing with Finnish-owned companies.
R&D incentives
Investment, land & infrastructure incentives
Training and employment incentives