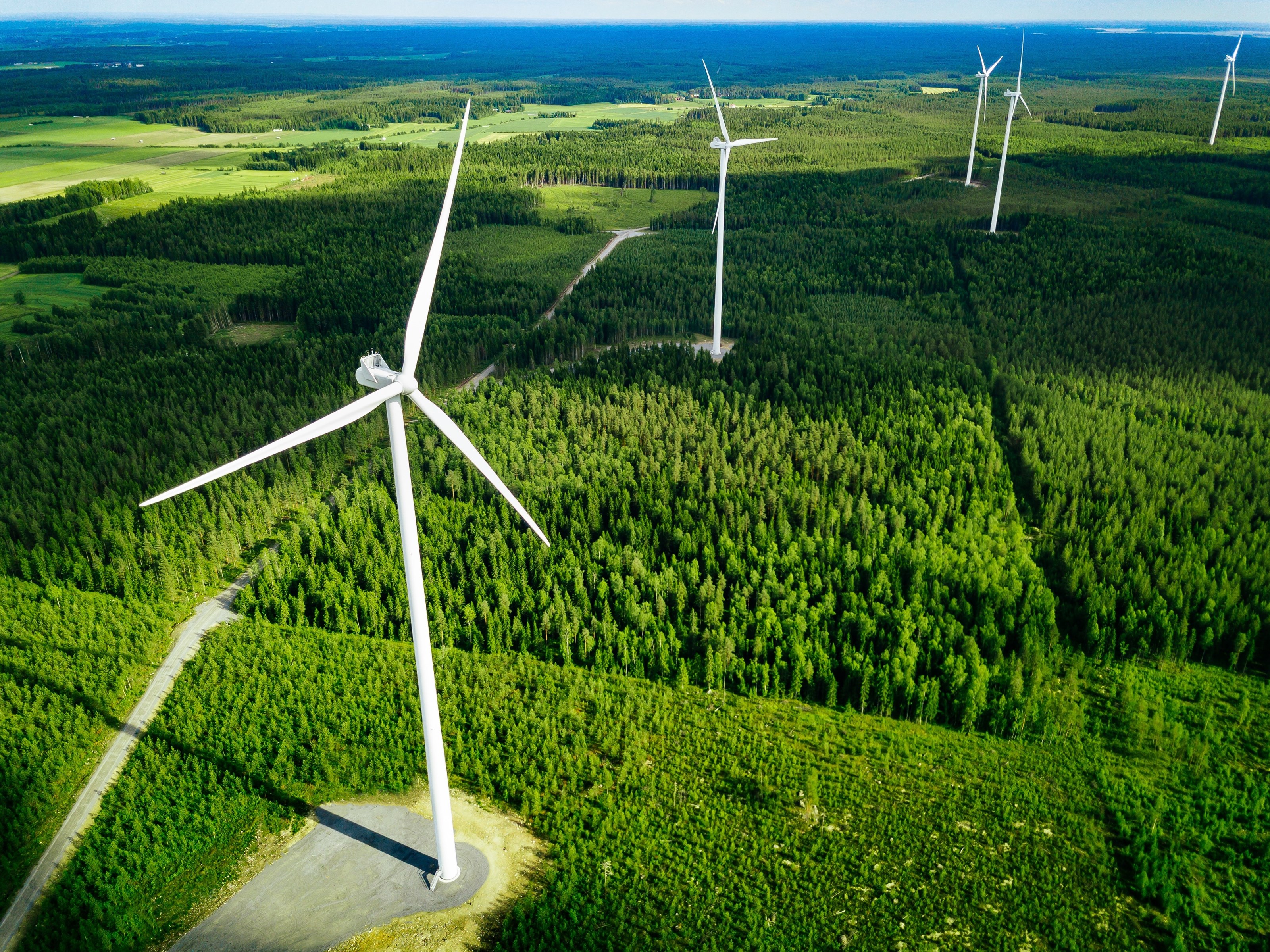 The greenest ecosystems
in the world
Saving the world is good business
Finland is a leading country in fighting climate change. Our open and competitive energy systems have fostered innovation ecosystems in energy and sustainable manufacturing, connecting startups, large enterprises, research organizations and the public sector. Finland offers a unique platform for developing and commercializing energy and manufacturing technologies based on clean solutions.
Developing renewable energy and creating a sustainable battery value chain bring new opportunities
Finland's focus areas in renewable energy production are wind and solar power generation, P2X solutions, biofuels and bioenergy. The combination of developments in the focus areas creates opportunities for new business and enables companies and investors to access the stable renewable energy markets in Finland.
Finnish companies, research institutes, universities and the public sector work together and actively participate in creating a European battery ecosystem. Finland has all the key components required to build this ecosystem – from raw materials to applications to recycling know-how. Finland offers open innovation in a stable and competitive business environment. All this is increasingly attracting international companies that are interested in becoming part of Europe's growing battery ecosystem.
Providing an ideal testbed for tomorrow's smart energy solutions
Finnish digitalization and smart energy know-how contribute to the global energy transformation, meeting the needs of increasingly complex and decentralized energy systems. Finland has decades of experience in running an extremely stable electric grid, while also pioneering many innovative solutions and boosting startups in the field of new energy.
Smart manufacturing driven by innovation and expertise
Finland's strengths in the manufacturing sector are sustainability, innovation and digitalization. Known for its highly energy-efficient process industries and machinery production, Finland is home to world-class process engineering, automotive, maritime and intelligent vehicle production.
Contact us
Head of industry, Cleantech
Markku Kivistö
markku.kivisto (at) businessfinland.fi
+358 50 5577 968
Senior Advisor
Mika Finska
mika.finska (at) businessfinland.fi
+358 40 343 3462
Senior Advisor
Sari Toivonen
sari.toivonen (at) businessfinland.fi
+358 400 472 060