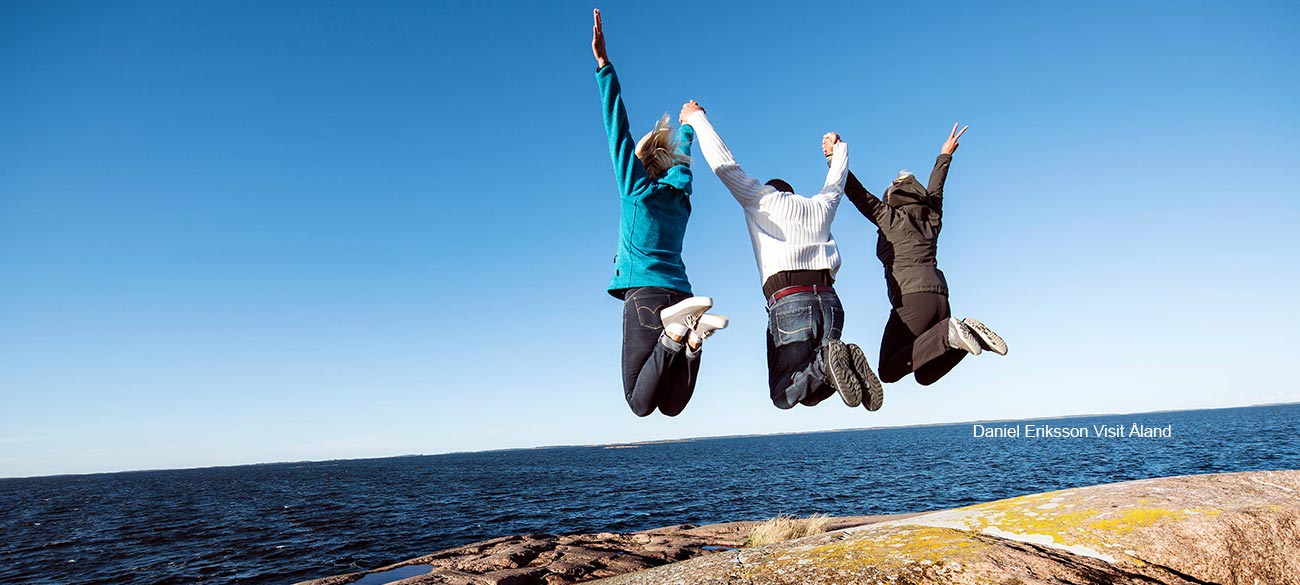 Finland among the best of the World
Finland ranks to the top of the world in number of studies. Finland's population makes just 0.07 per cent of the world's population and its area as much of the total world area. In Finland your business has great opportunity to innovate, grow, expand.
But even a small country can jump to the top of the world, and this is what Finland has done: in international country comparisons of positive things Finland is often among the top countries next to other Nordic countries.
Review examples of how Finland scores in vital elements to business success.
Finland's
Rankings
Business environment
THE BEST
DIGITAL COMPETITIVENESS IN EU
European Comission, The Digital Economy and Society Index (DESI)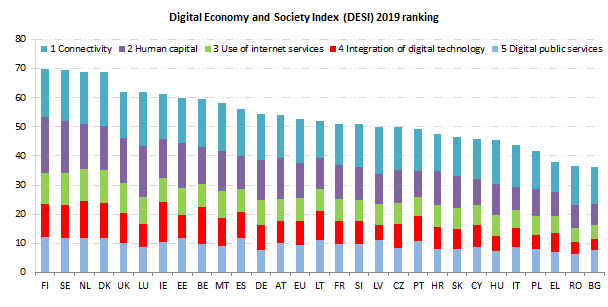 THE BEST
BUSINESS ENVIRONMENT IN THE WORLD
Global Innovation Index: Global Innovation Index 2018
THE BEST
MACROECONOMIC STABILITY
The Global Competitiveness Report: The Global Competitiveness Report 2018
THE BEST
FINANCIAL SYSTEM IN EUROPE 
The Global Competitiveness Report: The Global Competitiveness Report 2018
THE BEST
DESTINATION IN EU FOR INTERNATIONAL BUSINESS EXPANSION
European Commission: FDI attractiveness scoreboard, Copenhagen Economics 2016
THE BEST
IN THE GOOD COUNTRY INDEX
Country that contributes most to the greater good of humanity in the world relative to its size. Finland is ranked thehighest eg. in press freedom, cyber security, environmental agreements compliance, food aid andnumber of patents. Good Country Index 2019
2ND BEST
COUNTRY REPUTATION IN THE WORLD
The World's Most Reputable Countries, 2018 Country RepTrak®
THE 3RD BEST
IN INNOVATION IN THE WORLD – INNOVATION CHAMPION
2019 International Innovation Scorecard, The Consumer Technology Association (CTA)™
Innovation Index Bloomberg 2019, Innovation Index Bloomberg 2019
Skills and human capital
THE BEST
SKILLS OF THE WORKFORCE AND THE QUANTITY AND QUALITY OF EDUCATION
The Global Competitiveness Report: The Global Competitiveness Report 2018
THE BEST
Performance of the Universities in the world compared to economic development of the countries
Universitas21 Ranking of National Higher Education Systems 2018
2ND BEST
HUMAN CAPITAL, Health and Skills of the workforce
The Global Competitiveness Report: The Global Competitiveness Report 2018
6TH BEST (Very high proficiency score)
ENGLISH SKILLS AMONG THE ADULTS IN EUROPE
Education First (EF), The world's largest ranking of countries by English skills
6TH BEST
COUNTRY TO GROW, ENABLE, ATTRACT AND RETAIN TALENT IN THE WORLD
The Global Talent Competitiveness (GTCI) Index 2019
Society
THE MOST
STABLE COUNTRY IN THE WORLD (13 years in row)
The Fund for Peace, Fragile States Index 2018
THE MOST
FREE COUNTRY IN THE WORLD
Freedom House, An annual study of political rights and civil liberties 2018
THE BEST
GOVERNED COUNTRY IN THE WORLD
Legatum Institute, The Legatum Prosperity Index 2018: Finland
THE 3RD SAFEST
COUNTRY IN THE WORLD
Global Finance ranking, The safest countries in the world
THE SAFEST
COUNTRY IN THE WORLD TO TRAVEL
World Economic Forum, The Travel & Tourism Competitiveness Report 2017 & International SOS and Control Risks, 'Travel Risk Map' for 2019
Quality of life, satisfaction and trust
THE HAPPIEST
COUNTRY IN THE WORLD
Sustainable Development Solutions Network, World Happiness Report 2019
HIGHEST TRUST
IN INSTITUTIONS IN EUROPE
Finns' trust in the police is the highest and in the political system and in the legal system the second highest in Europe. Eurostat, Average rating of trust
3RD LEAST
CORRUPTION IN THE WORLD
Transparency International, Corruption Perceptions Index 2018
THE BEST
AIR QUALITY IN THE WORLD
World Health Organisation, WHO 2018
THE 2ND BIGGEST
SHARE OF RENEWABLE ENERGY of total energy consumption in EU. Eurostat latest statistics